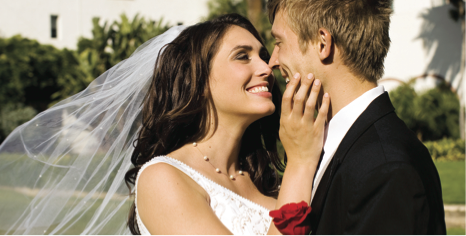 EARLY 2017 will herald in a flurry of wedding planning activity, as 26% of couples in Ireland will typically become engaged in December. While this is an exciting time for soon-to-be newlyweds, it can also be tinged with anxiety. The average couple will pay more than €22,500 for their wedding and honeymoon, invite 156 of their nearest and dearest and spend over €60 per guest.* It's little wonder the question of paying for it all can bring on sleepless nights. With the launch of Letterkenny Credit Union's wedding loan however, there's no need to lose sleep. The loan is available to all members of the credit union at the great value of 8.2 % APR.**
Paul Hume, Chairperson of Letterkenny Credit Union says: "With an array of wedding blogs, magazines and fairs promoting must-have 2017 trends and 'it' honeymoon destinations, it's understandable that things start to become costly. Indeed, it's expected around one in four couples will borrow for their big day. At Letterkenny Credit Union, we will only propose wedding loans with realistic terms, which can be paid back in a way that works best for each couple. Our loans can have a repayment plan to suit individual circumstances, and there is always the option to repay lump sums without incurring any extra penalties or charges."
So whether the aunties and uncles are coming out of the woodwork for an invitation, or the guest list is being kept to a select few, Letterkenny Credit Union will provide support with loans that fit every individual wedding, and which are based on fair, reasonable terms.
Paul continued: "At Letterkenny Credit Union we have been offering access to affordable credit in our local community for over 50 years. We are always on hand to provide guidance, be that with borrowing, or with saving towards the big day. We can assist couples to work within their budget, and plan out what they can afford to spend. We also offer great value Travel Insurance through coveru.ie and foreign exchange for that    all-important    honeymoon. So with us supporting happy couples the
whole way,    they    can    rest    easy    and catch up on their beauty sleep before the big day."
*www.weddingsonline.ie 2016 Wedding Survey
**For a ¤20000, 5 year variable interest rate loan with 60 monthly repayments of ¤405.11, an interest Rate of 7.95%, a representative APR of 8.2%, the total amount payable by the member is ¤24306.16 Information correct as at 15/2/2017.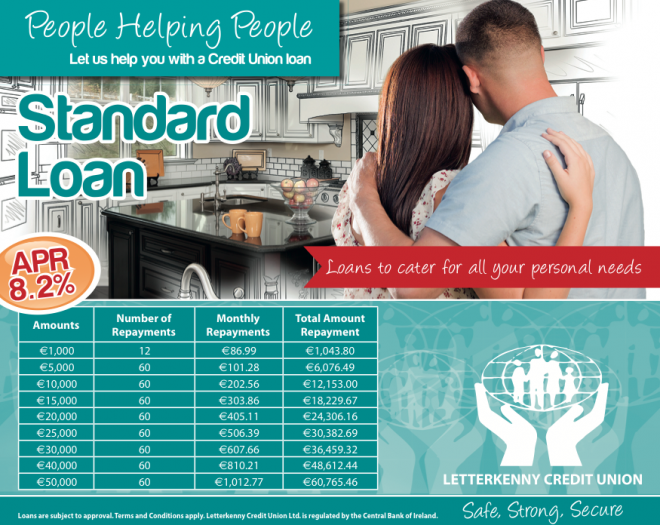 Letterkenny Credit Union is regulated by the Central Bank of Ireland.
SPONSORED CONTENT BY: LETTERKENNY CREDIT UNION
Posted: 10:56 am February 24, 2017