A HIGH Court judge has approved a personal insolvency arrangement for controversial Donegal County Councillor John O'Donnell, who has debts of more than €4.2 million.
A meeting of Mr O'Donnell's creditors had last month had rejected the proposed arrangement.
Mr O'Donnell, an Independent Councillor, previously featured in an RTÉ Investigates programme on standards in public office.
The Irish Times is reporting that Ms Justice Marie Baker on Monday approved an arrangement which involves Mr O'Donnell paying a lump sum of €40,000 within three months.
He will also continue to pay a restructured mortgage on his family home, with a substantial writedown of the original mortgage debt.
Mr O'Donnell owes an estimated €4.2 million to financial institutions, including AIB (owed just over €2 million) and ACC Loan Management (almost €1.5 million). The Revenue, a preferred creditor, is owed €4,559.
Approving the arrangement, Ms Justice Baker said the debtor had substantial debt and relatively small income and very small assets.
Bankruptcy proceedings initiated by Mr O'Donnell will also now be struck out, the court heard.
Under the proposed arrangement, which includes a €140,000 writedown on his €226,664 mortgage, Mr O'Donnell can remain in the family home, a three-bed property at Cluain Ard, Letterkenny.
The remainder of the mortgage of €86,500 has been restructured with the effect Mr O'Donnell has to make monthly repayments of €892.31 over the next 120 months.
Mr O'Donnell has also agreed to sell a three-acre development site worth €10,000, which he co-owns with his brother.
In an affidavit, Mr O'Donnell said he had fallen into arrears on his principal private residence mortgage in 2010.
He had been making contributions towards his debts and trying to engage with creditors, he said.
While he had also lodged an application to self-adjudicate in bankruptcy, there was a reasonable prospect that confirmation of the proposed arrangement would enable him resolve his indebtedness without recourse to bankruptcy, and enable his creditors to recover debts due to them to the extent his means reasonably permitted, he said.
"In an effort to put my best foot forward to all of my creditors, I am selling all of my non-core assets and introducing a lump sum from a third party in the sum of €40,000 towards my unsecured creditors," he said.
Keith Farry BL, instructed by Alan McGee & Co, for Mr O'Donnell, said his client had a high level of debt and a low level of income and assets.
A creditors' meeting concerning the arrangement was held on January 26th last and did not approve of the proposal, counsel said.
A €33,000 award made against Mr O'Donnell in a personal injuries case has been excluded from the arrangement.
He is making payments of €434 a month towards the compensation award, made concerning an incident in 2000 in which Mr O'Donnell had driven over a woman's foot on a building site.
Posted: 12:11 pm February 28, 2017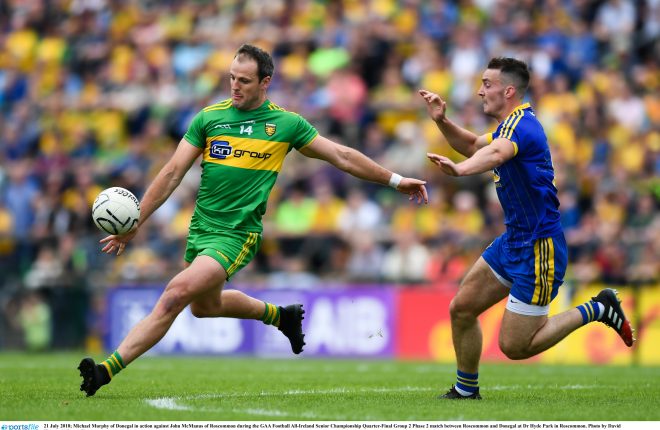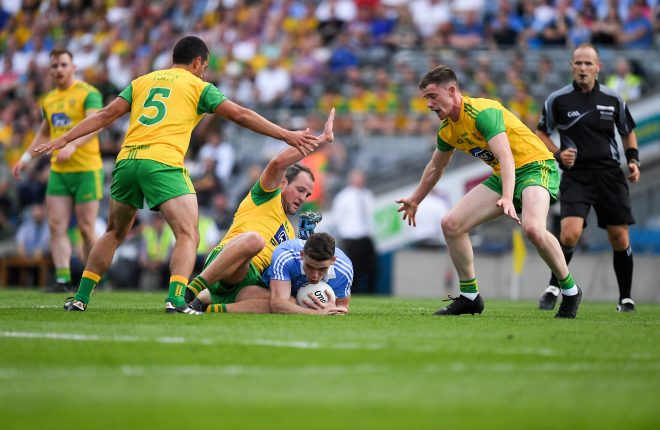 There were high hopes ahead of the first weekend of the Super 8s, but unfortunately the football didn't live...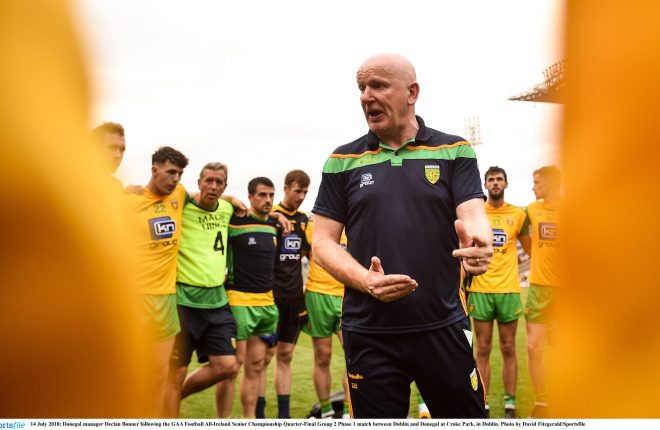 Donegal face Roscommon in Dr Hyde Park on Saturday at 5pm.