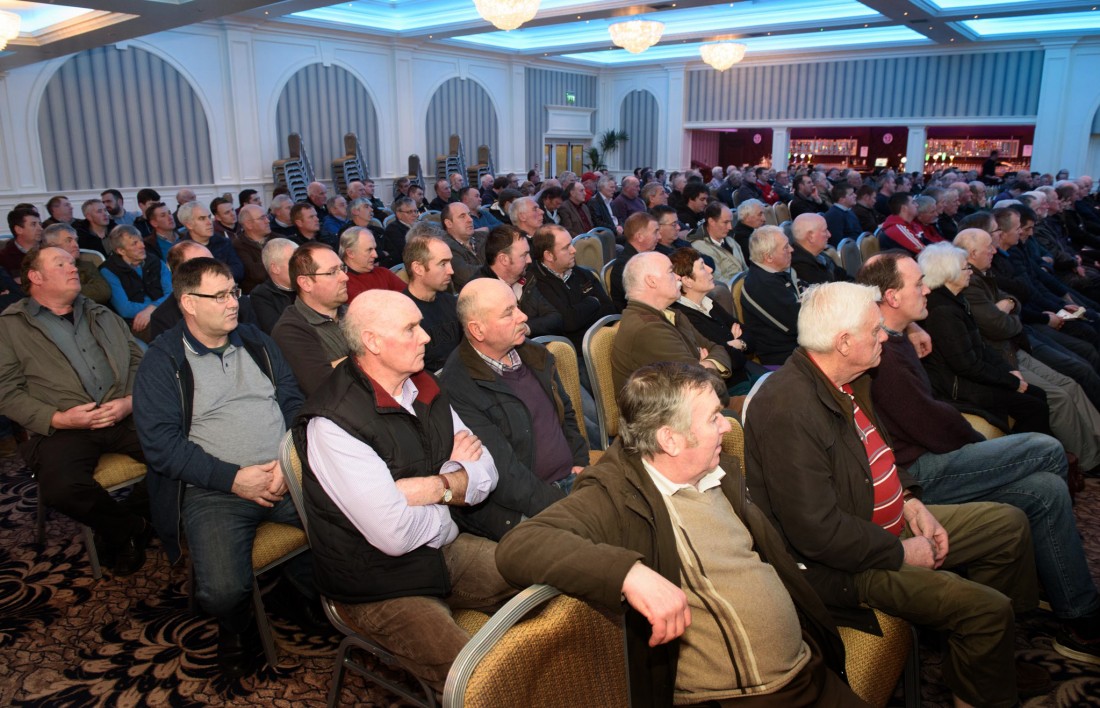 HUNDREDS of farmers attended a meeting in Letterkenny last Friday night for the launch of a campaign to ensure that government proposals to review Areas of Natural Constraint (ANC) will not result in them losing out on payments.
The Irish Natura and hill Farmers Association are undertaking a series of meetings along the western seaboard and have drawn up a three point plan to ensure that the review is an equitable one.#
Work is ongoing in the Department of Agriculture to produce a new map of areas which are deemed to be eligible for payments under the Areas of Natural Constraints (ANC) scheme formerly known as disadvantaged areas. Payments under the scheme can be as high as €4,000.
Under the new system of designation that must be introduced in 2018, eligible areas will have to be designated on the basis of biophysical criteria.
The criteria set out in the legislation are low temperature; dryness; excess soil moisture; limited soil drainage; unfavourable texture and stoniness; shallow rooting depth; poor chemical properties; and steep slope.
Speaking to the Donegal News after the meeting, INHFA spokesperson, Mr Shaunie Boyle explained: "This is actually one of the most straight forward schemes out there, but our concern is that it is dealt with in the most equitable way. The bottom line is that if you have a constraint on your land, be it to do with soil type or weather, then you should be included in the scheme".
Mr Boyle said that the Department have promised to issue maps early this year, and the INHFA expects that to be within weeks. 
"Once the maps have been released we will have a better idea of where Donegal stands as a county in terms of the ANC review."
Mr Colm O'Donnell INHFA Chairman expressed concern that farmers whose lands meet the qualifying bio-physical criteria under the proposed review could lose out under a flawed interpretation of the specific constraint. 
He maintained this "flawed proposal" could see land with no bio-physical constraint brought back into the scheme under a 10 per cent specific constraint.
Posted: 11:09 am February 10, 2017