DONEGAL TD and Minister of State Joe McHugh has today welcomed news that the Government is to pour €6.2 Million into upgrading work in Killybegs harbour.
Donegal County Council will also benefit from further funding at other harbours in the county.
Details of the overall €28m Capital Investment Package for the ongoing development of Ireland's Local Authority owned small harbour network were formally announced by The Minister for Agriculture, Food and the Marine, Michael Creed.
Killybegs is one of six Fishery Harbour Centres in the State. The six will share in €20 million of funding on new developments with the Donegal harbour getting almost a third of that fund.
"This capital investment in Killybegs is one of the largest in the State. The money will be spent on the Smooth Point pier extension and permitting, a harbour electrics upgrade and the final completion of the small craft harbour.
"The project will deliver 120m of additional quay in the vicinity of Smooth Point and will provide sheltered stern on berthing for approximately 8-10 large fishing vessels.
"The quay wall will be similar to what's there and construction will take around nine months.
"This once again shows the commitment to this Government to Killybegs, to the fishing industry and to Donegal," Minister McHugh said.
In announcing the initiative the Minister Creed said he has also set aside almost €25.5m towards development works, safety and maintenance at the six Fishery Harbour Centres which account for around 85% of all fish landed into Ireland.
"I have also approved €2.5m for a Local Authority Harbour Development and Marine Leisure programme to assist coastal Local Authorities in the repair and development of small scale piers, harbours and slipways under their ownership."
Flagship projects in the 2017 Capital Programme include the major quay extensions at Killybegs, Castletownbere and Howth.
Posted: 9:29 am February 5, 2017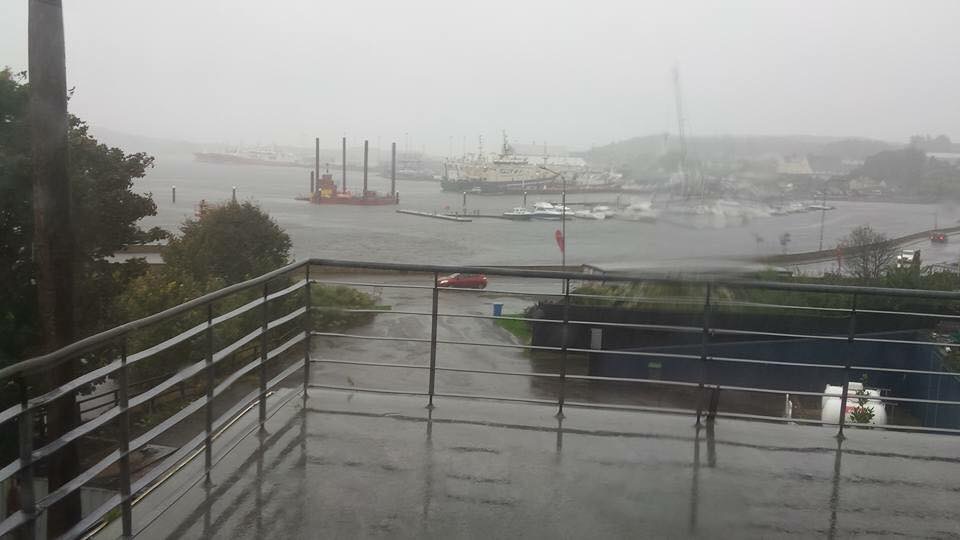 As a result of the extended period of heavy rainfall experienced yesterday, 4th October 2017, Donegal County Council's...
South Donegal has been hit with a 'disastourous' flood following heavy rainfall and a high tide yesterday evening. ...