Donegal Ladies manager Michael Naughton is hoping that his side can carry on the momentum they garnered after thrashing Armagh in Convoy last weekend when they travel to play Galway on Sunday in Tuam Stadium at 2pm.
The Ladies made a clear statement of intent as they kicked off their first Division 1 campaign in three seasons with a huge victory over the Orchard County, beating them 4-10 to 0-11.
It was a win which had Naughton overjoyed: "If we were told coming into that game that we'd win by such a scoreline then we'd have grabbed it with both hands.
"We thought there might have been just a few points in it but our girls were hungry for the win. Armagh had been a bit of a bogey team for us in the past but the girls put in the work to bring an end to that and they got the result they deserved."
With a home win under their belt, Donegal now begin a difficult run of three away games to Galway, Kerry and All-Ireland finalists Dublin. But Naughton says his team are up for the challenge.
"If we keep the momentum going and put in the same performance that we did against Armagh, then I have no doubt that we can beat Galway and bring home another three points."
Of his side, he identified the return of goalkeeper Laura Gallagher as an important boost for the team.
"Laura got injured last year in the league final and she was away for the summer but she came back this year and has put in a huge effort in training.
"She grabbed the opportunity to be back on the team with both hands and I don't think I've ever seen her play as well as she did against Armagh. She made a great save to stop a ball which was sailing over the crossbar and also made a magnificent effort to stop the penalty."
Naughton also said that the side's fitness has notably improved this season.
"You can really see the results of the hard work that the girls put in over the winter months. We had the legs throughout the game against Armagh and we had increased pace."
The Donegal manager even stated that his side could have scored more than the four goals they netted in that game.
"We probably could have one or two more. There was a definite foot block in the first half which should have been a penalty. But at the end of the day, we got the win and we're delighted with that."
Donegal's opponents next week can be expected to put up a very tough fight having also won their opening game.
The 'Tribeswomen' overcame Mayo by a point in the first game of their campaign and they look to be in good form.
However, this is a Galway team which Donegal know they have the beating of. The two sides met in last year's championship in one of the tightest games of the season and it was the Donegal girls who triumphed then.
A last minute free from Yvonne McMonagle saw Galway lose out by a point, while Donegal moved onto the quarter finals.
Galway may be intent on returning that favour at Tuam Stadium on Sunday, but this Donegal side looks to be in incredible form and with a real depth to their side and a very strong bench, the Donegal supporters will be hoping that they make it six points from two games to move into safe terrain and remain in Division 1, among the top teams in the country.
Posted: 12:30 pm February 4, 2017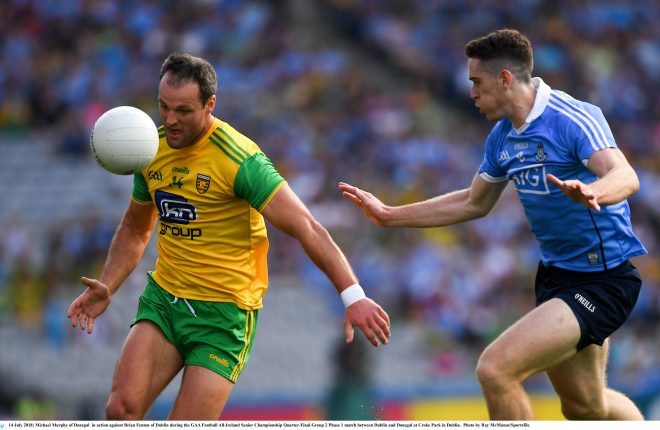 Dublin too strong in Croker.