The family of a trawlerman who lost his life in a hold full of toxic fumes, today (Wed) paid a moving tribute to another member of the crew who tried to save him but also lost his life.
An inquest in Donegal Town heard how James Joyce from Inis Mor in the Aran Islands was trapped by fumes at the bottom of a hold on the Oilean an Oir at Killybegs and died the same day.
His fellow crewman, Filipinno Joel Alama, who went to his rescue was also overcome by fumes and died four days later.
Solicitor Paul Horan, an uncle of James Joyce, told Coroner Denis McCauley and his jury that it was hard to convey the devastation of 27-year-old James's family and friends.
Mr Horan said: "He lit up all their lives and the fact that wonderfully bright and beaming light is gone is truly devastating."
He said James qualified as a motor mechanic but he loved fishing and the sea and was drawn back to this life and loved being a crewman on his uncle Stevie's Oileann an Oir.
Mr Horan said the family earnestly hoped that lessons would be learned and that all necessary safeguards, monitoring equipment, training and protocols would be introduced to prevent similar tragedies in the future.
Then he added a moving tribute to Joel Alama who was 46 when he died.
He said: "The family all feel that this occasion cannot be allowed pass without formally recording their eternal gratitude to Joel Alama, James's fellow crewman who heroically made the ultimate sacrifice in attempting to rescue James.
"No words will ever convey the depth of their gratitude and all of Joel's family should be justly proud of him – a true selfless hero."
The inquest heard from James's brother Peter, who was also a crewman, that the trawler was in Killybegs for painting and an engine overhaul.
He was on the trawler preparing it to return home when, after Joel shouted, he phoned the emergency services and then saw the two men collapsed in the hold at the bottom of steps. Joel was on top of James.
They were lifted out by firemen using breathing apparatus.
Peter Joyce told the inquest: "I could smell gas. It smelled like rotten eggs."
Dr Gerry O'Dowd, who conducted an autopsy on both men at Letterkenny University Hospital, said he imagined the two men would have quickly become stuporous and unconscious
Marine Casualty Investigations Inspector Tom Power said his inquiries showed there was gas in some dormant water in a port side tank. James Joyce wouldn't have known it was there when he started to pump out the refrigeration system on August 24, 2015. He would have been "overcome" by toxic gas.
He told the inquest that that Joel Alama, who went to help, would also have been overcome while the third man, Peter Joyce, was trying to raise the alarm.
The jury returned a verdict of accidental death due to the intoxication of hydrogen sulphide on James Joyce, of Inis Mor, who died on the day of the tragedy, and Joel Alama of the Phillipines but who lived in Inis Mor, who died four days later..
They recommended the government introduce mandatory monitoring of hydrogen sulphide in trawlers with refrigerated sea water systems.
Posted: 4:52 pm January 18, 2017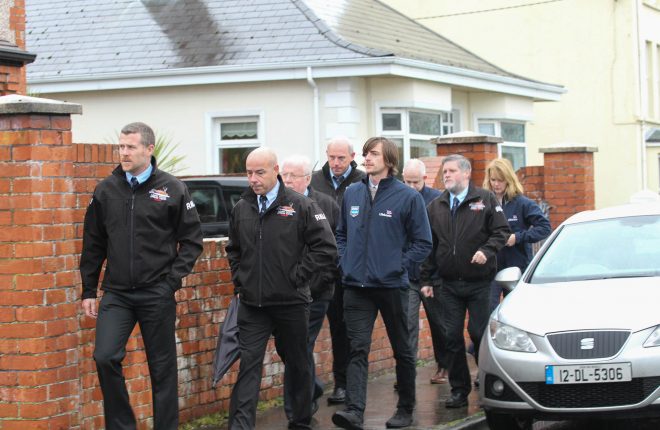 The inquest has heard from Davitt Walsh, who swam out to the sinking car in a desperate attempt to...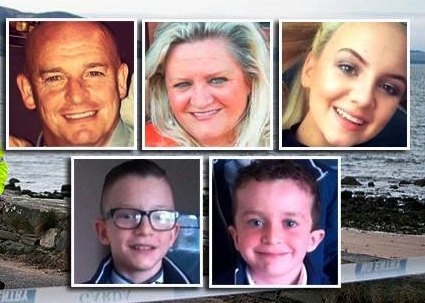 The family who lost their lives in the Buncrana pier tragedy last year could not open the doors...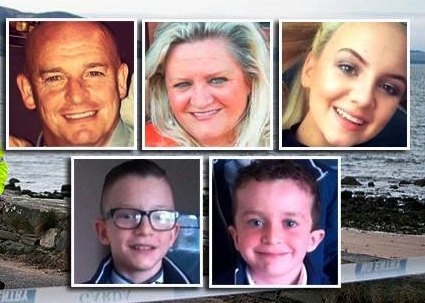 Five members of the one family tragically lost their lives when their car slipped off Buncrana pier into Lough...