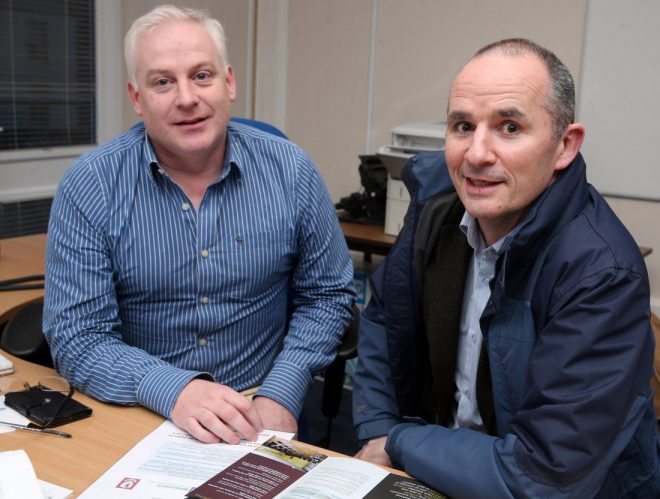 LETTERKENNY Rugby Club and Letterkenny Gaels GAA Club have come together to facilitate a unique 'Men Only' Stress Control programme later this month.
Organised by Donegal Mind Wellness, the six-class session, is the first such programme since the group was formed more that two years ago.
Each session lasts for 90 minutes and the facilitator is Bill Vaughan.
"We're too much time on our hands nowadays. There's so much technology out there, so many appliances. The manual kind of work has gone way down while our thinking time has gone way up and it's just leading to more stress," Mr Vaughan said.
With suicide rates on the rise, Mind Wellness is all about learning to become your own therapist.
"It's all about learning how the body works – how stress affects the body, how it affects the mind and how it affects behaviour. Then learning specific tasks that will bring you back from the throws of stress," he said.
Stress can range from social anxiety, work related, family related while with some people it can even be the tendency to be more sensitive.
Stress usually involves a range of problems – anxiety, depression, panic, insomnia, poor self-esteem, drinking, using drugs to excess and burnout.
'Not knowing'
"It's the not knowing that seems to be – with men anyway – the main problem. They may say that they're stressed but they leave it at that. They don't ask where is it coming from or why am I stressed and what can I change – what can I do," he said.
Mr Vaughan likened the Stress Control programme to looking after your car.
"If you service you car regularly it will run better. If you're more mindful of stress and look after yourself better you'll get more out of life," he added.
"When we've run the Stress Control course in the past the ratio tends to be fifteen women to every man. Maybe it's a macho thing but here is the perfect opportunity for a group of friends, neighbours or team-mates to come together," Mr Vaughan said.
The Stress Control programme will start in the clubhouse on January 26 from 7.30pm to 9pm for six weeks. All men welcome. Call Bill on (086)0298907 for more information.
Posted: 1:06 pm January 20, 2017