A FASCINATING insight into abandoned homes and forgotten buildings across Donegal is being captured by enthusiastic "urban explorers".
Commonly referred to as 'Urbex', the practice is the art of finding old and abandoned buildings and locations, exploring them, and taking photos as you go. According to those involved, it's "exciting, potentially dangerous, legally ambiguous, and a lot of fun".
One such explorer, who runs the 'Urbex: Forgotten Ulster' Facebook page, spoke to the Donegal News. Wishing to remain anonymous, he stressed that while some of the locations in their pictures might be known to local people, they are never named for fear of attracting unwarranted attention or anti-social behaviour. The Urbex motto is 'Take nothing only photographs and leave nothing only footprints'.
"For me, this all started as a love of photography and I suppose the inner child in me always wanted to continue sneaking into places that I shouldn't have been and seeing what was inside.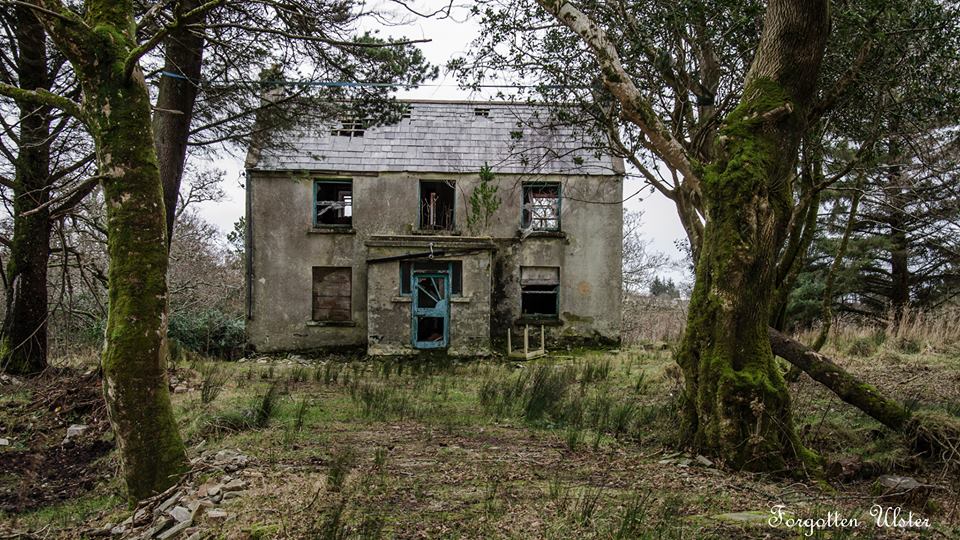 "About five years ago I began to photograph a number of abandoned houses close to where I live. Along with another girl who runs the Abandoned NI Facebook page, we began to travel across Northern Ireland and visit buildings. I spend a lot of time in Donegal with my family and have been photographing locations in the county for a number of years."
The explorer added: "One of the things that has struck me about the places I have visited in Donegal is the number of religious artefacts and memorabilia left behind in houses. There was one occasion that we were planning to take some landscape photographs at Cara na Mara in Gweedore, and as we walked across the mountains we came across a number of small houses, each more interesting than the next. A copy of the Derry People and Donegal News from 1985 which we found inside indicated that it hadn't been occupied since then. There was also a poor dead cat still lying on the sofa."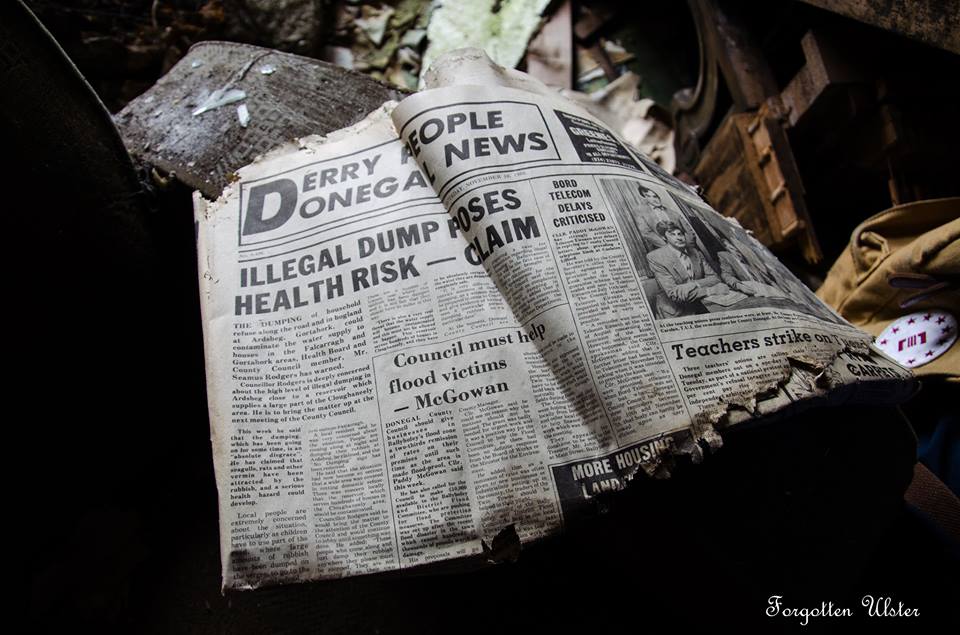 Another explore in Donegal led the photographer off a busy main street and into a house where the washing still hung on the line outside. "The house itself was painted in vibrant pinks and blues inside and was full of religious emblems. There were a large number of bedrooms and I'm not sure what its use had been; maybe a shop or guest house," they explained.
Over the past five years, the Urbex enthusiast has taken thousands of pictures and visited scores of buildings, yet never fails to be surprised at the items that have been left behind.
"Some of the houses we go into look like the occupants have simply turned the key in the door and left, albeit a long time ago. There are often family photographs, private documents and, on one occasion, we even found a wedding dress. It's often very sad to think of what happened to the people who lived in these houses or what their stories were. Some of the houses are really like time capsules."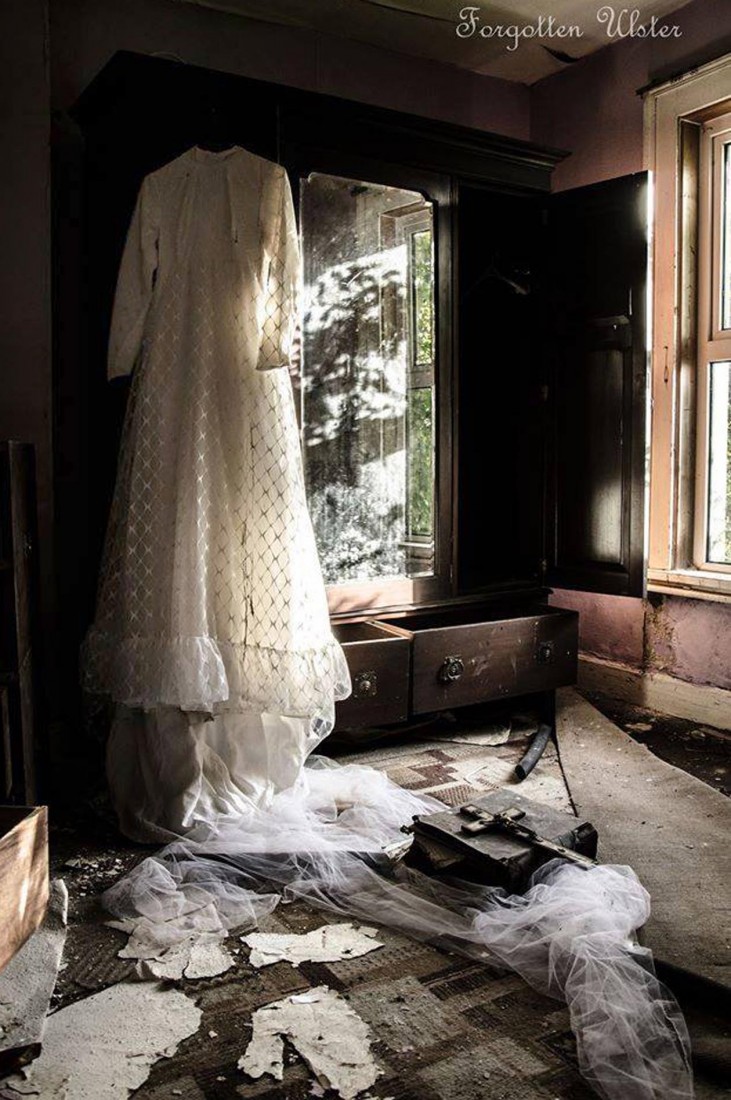 They feel very strongly that Urbex photographers are capturing a very important part of our history that would otherwise be forgotten. 
"For example, there was a pub I photographed some years ago which had been closed for a number of years. I found a stone plate that showed it had been there since the 1600s. It was recently bulldozed and turned into a car park, but there has been great interest from people sharing memories and the pictures on Facebook."
When asked about the legality of Urbex, the photographer stated: "Some people say we shouldn't be there, but where we can, we always ask permission and we never break into anywhere."
"Take for example, an abandoned hotel in Donegal, we came upon it by chance last year and the fire doors were open. It had obviously been occupied at some point by squatters. When we went inside, it was surreal. We are used to going into decaying buildings where the moss is growing on the walls, but this hotel was fully furnished, some beds were still made, while there were piles of linen in the corridors that looked like they had just been put out for washing."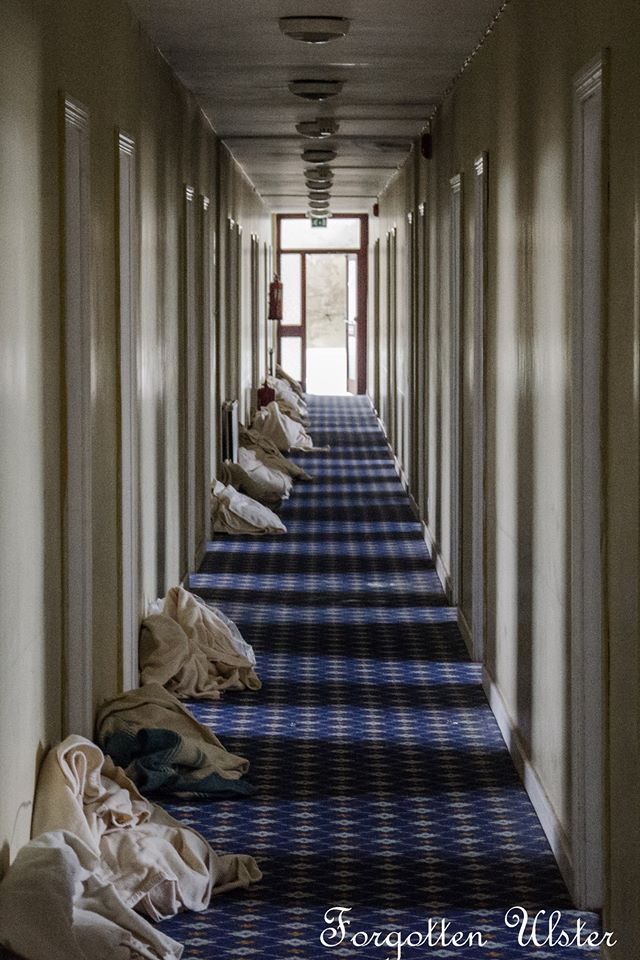 Posted: 4:58 pm January 10, 2017