DEMAND is growing for commercial property in Letterkenny, particularly along the town's main street.
The surge in interest, according to Ms Kiara Rainey from Sherry FitzGerald Rainey estate agents, is a reflection of the market across Ireland. Investment in commercial property nationally hit almost €5 billion last year.
"Letterkenny is also seeing a growth in commercial activity with numerous new businesses opening on Letterkenny Main Street in recent months," Ms Rainey.
"These include Florence, Berry Lane, Amelia's and the Former Vodafone shop which we have recently let on behalf of a client.
"We have also experienced an uplift in enquiries for commercial premises on Letterkenny Main Street and surrounding areas.
"There has been a growing number of sales and letting enquiries and we expect the growth in demand to continue in 2017."
In their latest research, Cushman & Wakefield, Sherry FitzGerald's commercial property partners, reported a 21 per cent rise year-on-year in investment in the Irish commercial property market in 2016.
Total investment reached an impressive €4.46 billion and Cushman & Wakefield say that 2017 looks 'very promising' for the Irish market at a regional level, as well as in Dublin.
Ms Marian Finnegan, Chief Economist, said 2016 was a very resilient year for Irish commercial property.
"Overall investment volumes were incredibly strong with notably €3 billion invested directly by US and European investors," she said.
Cushman & Wakefield forecast rents will rise to €646 per sq. m during 2017 and believe the year ahead looks very promising, not just in Dublin, but for the Irish market as a whole.
Posted: 12:34 pm January 24, 2017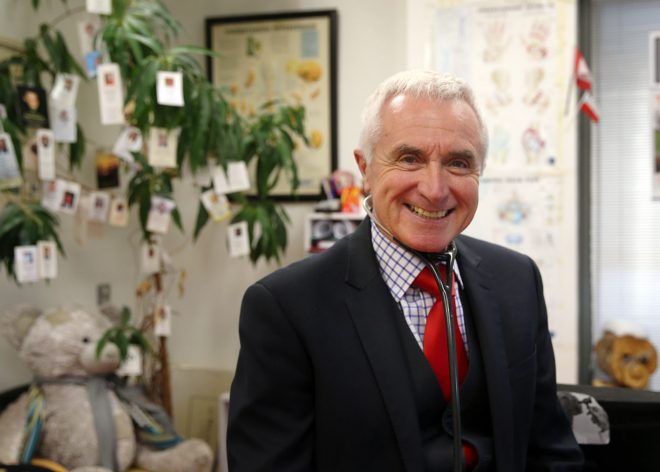 Letterkenny based GP Dr James McDaid said that an 'awful' lot of people across Donegal were using benzodiazepines.