GAOTH Dobhair manager Sean 'Nancy' Gallagher is hopeful that things are coming together for his team as they prepare for tomorrow's Ulster Under 21 Club semi-final with Watty Graham's, Glen (Derry) in Creggan at 2.15 pm.
The Magheragallon men saw off Aghagallon in the quarter-final last week, but there were fears that they would be considerably weakened for the last-four encounter.
With the Donegal senior team due to play a challenge game this Sunday, there was uncertainty over whether Gaoth Dobhair's three representatives – Michael Carroll, Cian Mulligan, and Kieran Gillespie – would be able to line out for their club.
However, Donegal bainisteoir Rory Gallagher has released them to play in the semi-final.
Cian Mulligan will miss out through injury, but the Gaoth Dobhair manager says Kieran Gillespie is winning his fitness race, while Niall Friel and Conor Boyle who picked up injuries last week, are also on track to make it.
"We're delighted that we're going to have our county men available," said Gallagher.
"Cian (Mulligan) won't make it as he picked up a knock last week, but Michael Carroll will be there, and we're hoping Kieran Gillespie will be too.
"Kieran is being assessed by the county physio this week, and it looks like he might make it at the moment.
"On behalf of the Gaoth Dobhair club and management, I'd like to thank Rory (Gallagher) and Declan Bonner for making the county players available to us for the match."
Gaoth Dobhair had seven points to spare over Aghagallon last week, but that doesn't really tell the full story.
The sides were level at half-time, and Gaoth Dobhair had to play the second half with a man less, but they were still able to raise their game considerably.
Gallagher said: "It was the first time that we had played together in a while and I think you could tell that.
"In the first twenty minutes, we were definitely a bit rusty and it took us a while to find our feet.
"We eventually started to play and we held on to the ball and were patient.
"We waited until the time was right and then we punched holes in the Aghagallon defence, and I thought Dáire Ó Baoill had a great second half because he just kept running straight at them."
Watty Graham's are aiming for their third title in-a-row in Creggan, and before that they dominated the St Paul's Ulster Minor tournament, winning the Belfast competition for four successive seasons.
The management team of the Derry club were in attendance last Sunday, and they will be well prepared for Gaoth Dobhair.
Gallagher said: "They are the kingpins of this competition, but they are the team that I was hoping to get in the draw.
"I just want to see how good they are, and how good we are in comparison to them.
"I know that the first thing that Enda Gormley did after our match was request the video, so he could do analysis, and we asked for their video too.
"It's all about what team turns up on the day, and how they react to different situations.
Watty Graham's had to dig deep to see off Ramor United in their quarter-final last week, and it was only when the Cavan side had a man sent off that they took control.
Star underage player Conor Glass has moved to Australia to pursue a career in the AFL, but Watty Graham's still have a host of former Derry minor players like Cathal Mullholland, Danny Tallon, and Jack Doherty, and they will be formidable opposition for Gaoth Dobhair.
"The word is that they were fortunate enough and they needed a goal towards the end of the game.
"To be honest, we don't know much about them or the other teams in the competition. This is new territory for us and we'll give it our best.
"I'm a hell of a lot more confident about it than I was last Sunday. Things are starting to come together for us.
"I don't think there will be much in it, and we'll see how it goes on Sunday."
Posted: 12:00 pm January 28, 2017
Rónán Ó Coirbín, Gaoth Dobhair, Peter Doogan, Gortahork and Patrick Gallagher, Annagry will take part in the Bocce competition...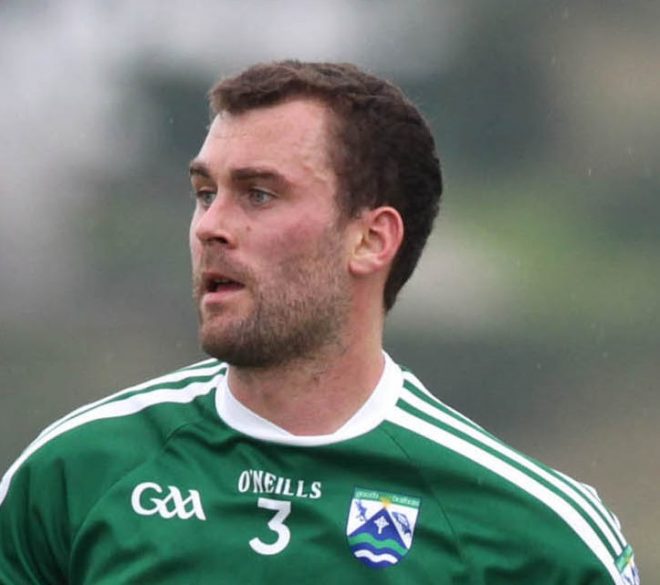 Donegal Together For Yes will launch its campaign at 6pm this evening, Friday, in Jackson's Hotel, Ballybofey.