Name: Eoghan Carr
Age: 18
Occupation: Student.
Team: Gaeil Fhánada.
If you were throwing a party and you could invite anyone in the world, dead or alive, who would you ask around? I'd invite Charlie Sheen, John Phaidgi, and Bob Marley.
Where do you like to go out to celebrate after a big victory? The Fanad Lodge is always lively after a big win!
What's the worst pitch you've ever played on? Probably Urris or Pettigo.
Which character in any film are you most like? Jordan Belfort from Wolf of Wall Street.

Any odd items in your kit bag? None

Who's the biggest joker in the team you play for? It was Paul Friel, but Paddy Mumba has taken over.

Which team mate has the best looking other half? Dougie Coyle.
Who is the worst/best trainer? Worst is either Eamon Carr or Conor McFadden, although Shaun Coyle misses training from time to time to go on dates with the girlfriend, so I probably should say him! Best trainer is either Sparky or Oisin McFadden.

Who spends most time in front of the mirror in the dressing room? Conor McConigley. I hear that he is addicted to selfies so that probably explains why he likes to spend time in front of the mirror. He also carries a hair comb in his pocket from time to time.

Who's the best/worst person to sit beside on the team bus? Declan Coyle and James Gallagher usually have a few good stories.
The worst is Conor McFadden, never stops talking about golf.

Who has the best and who has the worst diet on the team, and what does it include? The best would probably be either Oisin or Odhran Shiels, they're fond of their salads. Worst by far is Joe Blaney, he has a ritual of taking a pre-match fry-up.

Toughest opponent you have faced? Ciaran Coll in training, he's a dangerous man to have marking you.

Best or worst quote you've heard, either from a manager, player, opponent? Michael O'Connor: "The only mistakes you make are in the bedroom". I think he was referring to Frank Sweeney or Seami Coshia.

Best manager you've ever played under? Paddy Shiels and John Phaidgi!

Best ever performance? U16 semi final a few years back, we were 7 or 8 down and I got a hat-trick in last 5 minutes. We won by a point! I dont think I'lll be topping that anytime soon.

One to forget? U21 semi-final 2015.
Sporting ambition? Win trophies with Fanad.

When you were playing in the back garden, who did you pretend to be? Seami Coshia.

If you were in charge of transfers, who'd be in and who'd be out of the team? Bring back Paddy McConigley
Posted: 11:40 am January 12, 2017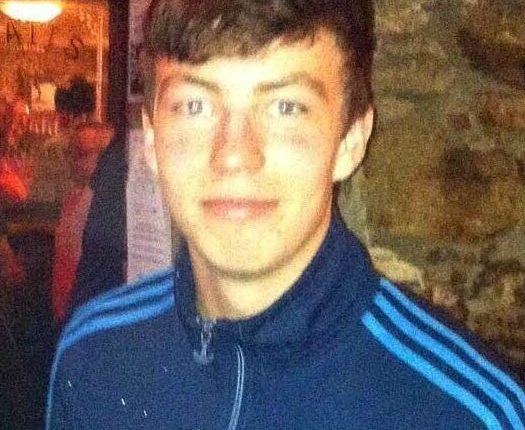 James Kee stepped into the Five minutes with hotseat recently
Paul Burns gave us an insight into the Donegal hurling dressing room.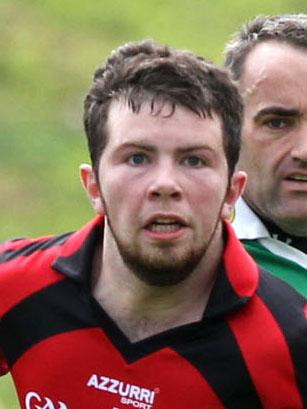 Calvin Bradley gives us an insight into the Red Hughs dressing room.