PLANS to develop an ambitious £6 million cross border sports complex development with EU peace funds in Derry will be formally lodged on Wednesday it has emerged.
The Donegal County GAA Board is one of the sporting groups behind the proposed North West Centre for Sport and Well-Being which is being spearheaded by City of Derry Rugby Club.
The project would see the club's 32 acre ground at Judges Road being transformed into a state-of-the-art regional sports centre.
The new complex would include three outdoor pitches, including a 4g synthetic pitch and two grass pitches, an indoor arena, gym and cafe. An application for funding has already been made as part of the Peace IV Capital Shared Spaces Programme and, if successful, work could commence before the end of the year.
Details of the plans were outlined by club chairman Tom Frawley ahead of City of Derry's All Ireland League Division 2B win at home to Barnhill on Saturday afternoon.
The senior footballers of Naomh Pádraig GAA Club in Muff already used the facilities at Judges Road for training while there are regular under-age competitions between clubs in Inishowen and Derry city.
County Board Chairman, Sean Dunnion, has confirmed that Donegal GAA clubs are supporting the project.
"We see the facility as being suitable for gaelic games when it's up and running. It's adjacent to Donegal and may well even prove to be an ideal location for preparing our County team," Mr Dunnion said.
"We would see it as being very beneficial for our clubs in Inishowen, in particular, and those in east Donegal," he added.
Mr Frawley said the new centre would secure the long term future of the Judges Road as 'it was impossible to sustain the site on a single sport'.
"We have recognised the need to change how the club operates in order to ensure its long term sustainability, including attracting and developing playing talent and generating income," he said.
EU peace funds of more than £80m is being made available under the Peace 4 programme to projects in the border counties of the the Republic of Ireland as well as in Northern Ireland.and is aimed at shared spaces and services for young people.
While the UK is set to leave the EU, Chancellor Philip Hammond has guaranteed EU funding which is allocated before that date.
"We will formally lodge our plans under the Peace 4 programme on Wednesday and we would expect a response back by the end of March," Mr Frawley said.
Posted: 8:00 am January 23, 2017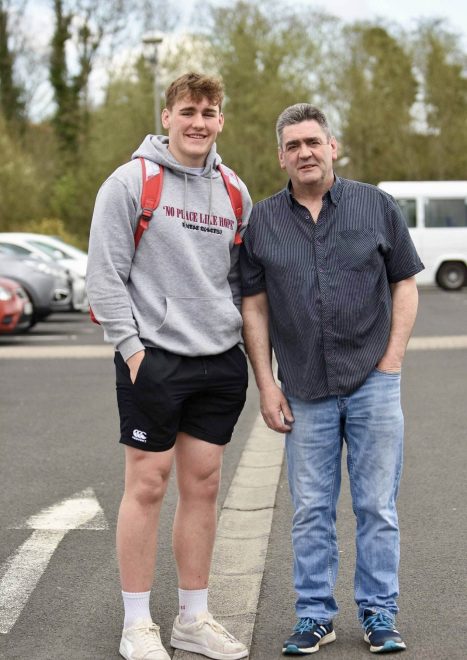 Dunleavy made his debut for the Ireland Under 20 team in their Six Nations Championship 30-25 win over Scotland...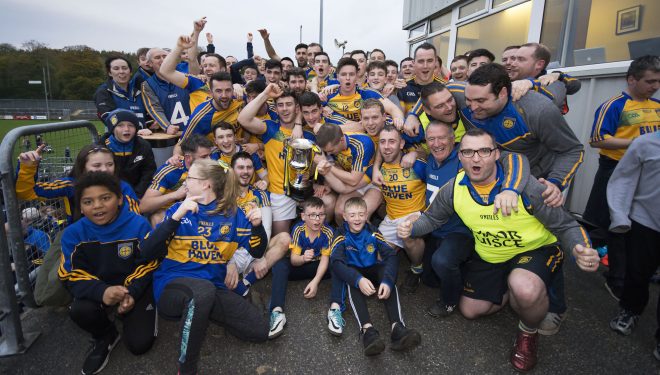 The fund-raiser in aid of Inbhear na Mara Residential Unit, Bundoran, was launched this week by well-known St Nauls...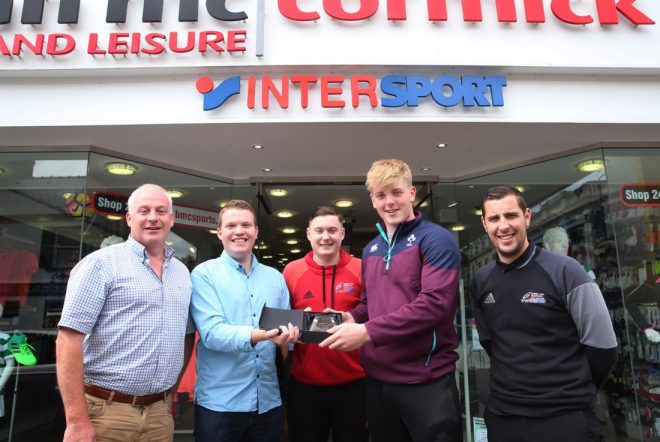 The final game of the series sees Ireland U18 Schools take on Scotland U18 in Cardiff on Sunday.