The first meeting of the CPA (Club Players Association) in Donegal took place in the Villa Rose Hotel last Friday night, with over twenty people present.
The Donegal co-ordinator of the CPA, Dr Austin O'Kennedy, was joined at the top table by CPA Secretary Declan Brennan, and Martin McHugh to discuss the organisation and what their plans are for the future.
They said that the club player had suffered enough and that change is needed, but that it would only happen if they got the backing of the people.
"We're absolutely delighted with the turnout," said O'Kennedy, after the meeting.
"This took place at short notice and our association is only starting to grow.
"We have been in the papers and on the radio, and we're trying to get as many people as possible involved.
"We rang a few people tonight, and Martin McHugh was a great help and we're very pleased with the turnout.
"I am the co-ordinator for Donegal and my job is to get everyone in every club registered.
"Our aim now as an organisation is to get a representative from each club to represent the 40 clubs in Donegal.
"That person will urge his clubmates to get involved and try and make a change."
It wasn't an official meeting of the CPA, but it was set up to mobilise people in the county and to try and get clubs to pick their CPA representative, and get their players registered with the association.
O'Kennedy is urging players, supporters, and coaches alike to go to www.gaaclubplayers.com and help to give the club players a voice
It takes just 35 seconds to sign up and there is no charge. 13,000 people throughout the country have already become members.
O'Kennedy said: "That man (Brennan) has come down from Monaghan on a Friday night, Martin has come from his home, I have come from my home after a hard day's work.
"We're 100% committed to this because we are desperately worried that the GAA as an organisation is letting down its clubs players.
"The health and well-being of club players is being affected by playing ridiculous games in the middle of winter, and everything is pushed into a few weeks after the All-Ireland series.
"My own club (Four Masters) have lost a lot of players because they won't stay around all summer waiting for the county to be knocked out of the championship.
"But without numbers we are really not an organisation. We have 2319 clubs, and we want every single player in every club to have representation."
The main aim of the CPA is to 'fix the fixtures', and try and get the All-Ireland Finals moved to earlier in the year to allow more time for the club calendar.
Another issue the CPA will look into is trying to ensure that club players are fully insured if they require an operation.
Among those in attendance were All-Ireland winners Anthony Molloy and Manus Boyle and they both spoke passionately on how things need to change.
There is an amendment proposed at Congress next month that will see the CPA recognised as the official representative body of club players.
Brennan spoke of how he wished someone would have the 'brainchild' to postpone Congress for two months to allow them sufficient time to mobilise properly, but that is highly unlikely to happen.
As a result, the CPA will have to work quickly and try and get as many people as possible signed up.
"Time is against us. We have two weeks to get it done, because if we don't get it done this time, it will be two years before we can do it again," O'Kennedy explained.
The former Donegal GAA doctor has long been a campaigner for the club player and he would love to see things change both in Donegal and country-wide.
"The big problem at the minute is that there is lethargy among club players, because they have been devalued and their morale is poor, and a lot of them don't see a way out of this.
"They look at the county players and they are supposedly the really important players and the club man thinks he's just hanging on.
"We need to reinvigorate them and get their self-esteem back, and get belief in their clubs.
"When I came to Donegal first, my God, the club player was a very important person.
"There was a great bonding between players and their families. Myself and my kids used to go to all the games and there was fantastic community spirit.
"That's gone now and we have to bring it back. We need to change that and the first thing club players have to do is register. That's the first step.
"We want all the clubs to pick their co-ordinator within the next two weeks, and we would be looking to have another meeting with all the delegates in the next month and we can sit down and discuss where we are going, and then we will have an official launch of our Donegal branch."
Posted: 4:26 pm January 17, 2017
Whether I'm playing for Donegal, Kilcar or Jordanstown I always try to give my best and that will be...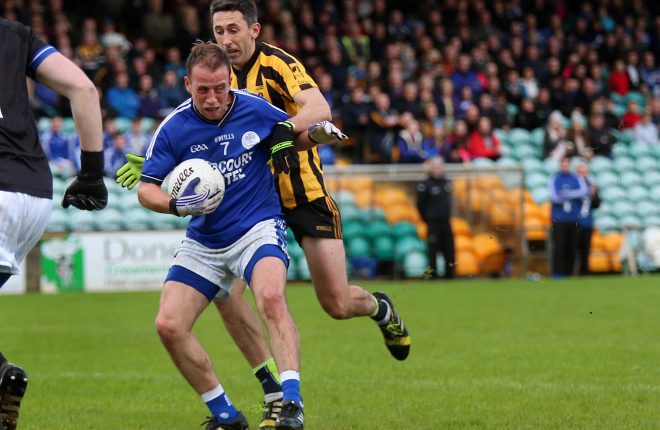 THERE are no easy games for Naomh Conaill as they bid to retain the Dr Maguire Cup for the...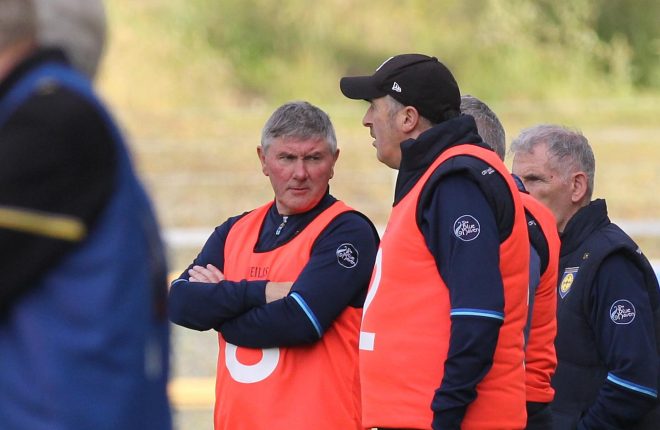 KILCAR manager Martin McHugh says his team's clash with St Michael's this Sunday is the tie of the round...