THESE are challenging times, both on and off the pitch, for all involved with Finn Harps FC.
Ambitions for next season, in line with budgets, are linked to survival in top flight football – a job which has just been made harder following the decision in recent weeks to switch to a 10-team, two division structure from the 2018 season.
Team manager Ollie Horgan gathered his players together last Thursday for the start of pre-season training ahead of the new campaign which opens at home to last year's runners-up Cork City on Friday, February 24.
While it represents the first time that the majority of these players have been together since the end of last season, there's been precious little down time for Horgan and members of the club's hard-working committee.
With the better paid players in the league today earning up to about €1,200 per week, Harps' top earners have to make do with less than one-quarter of that although most survive on sums closer to the €100 minimum figure used to define a professional.
Next season it will cost in excess of half a million euro to run Finn Harps FC but with gate receipts accounting for less than 30 per cent of total expenditure, the balance needs to be found from somewhere else.
"Between wages, our underage structures and licensing etc it will cost in excess of €500,000 to run the club next season which leaves our budget running at about one fifth that of some of the bigger clubs," Harps' Commercial Officer, Aidan Campbell explained.
While he points to the success of the club's community and youth development programmes, Campbell acknowledges that the club can't afford to overstretch themselves.
"We were delighted to get promoted in 2015, which in fairness, probably came a year earlier than planned and then Ollie and the players did a fantastic job to keep us up. This year however will definitely represent the biggest challenge that Finn Harps FC have ever faced – both on and off the pitch.
"We were thrown a real curve ball with the new league structures and we were disappointed with the way it was handled. That said, it is what it is and we have to try and put together a budget that we feel will be adequate to keep us in the top division," he said.
"Over the last ten years or so gate receipts have covered less than 30 per cent of expenditure so support for fundraisng is vital especially before season as first team budget is approved by by FAI licencing committee.
"It's also worth pointing out that a lot of players receive income that covers expenses," he added.
With that in mind, Finn Harps will present their Three-point plan to media and the public in the Balor Theatre on Monday night next, January 9, at 7.45pm.
Tickets for the opening game of the season will be on sale that night as will tickets for a draw which will see two people win an all-expenses paid trip to Dubai – thanks to Harps' main sponsor McGettigan's – while they will also be issuing an appeal to Donegal's commercial businesses to row in behind the club.
"We'll be selling tickets for the Cork game and we're looking to pack Finn Park to the rafters. We'll be asking the sporting public across Donegal to show their support and embrace what we as a club are trying to do.
"We don't have any rich donors or benefactors like a number of our rivals while it should also be remembered that three big city teams – namely Galway, Cork and Derry, who are all clubs run by good football people – folded and started up again in recent years but we decided to struggle on.
"There aren't too many football clubs in the League of Ireland that have stayed in existence since their formation in the same entity, but Finn Harps has managed that thanks to some incredible work behind the scenes," he said.
A number of years back, Harps announced ambitious plans to relocate to a new state-of-the-art facility in nearby Stranorlar but watching football games in that venue remains some way off.
"The Harps committee met with the Stadium committee a few weeks before Christmas at which a number of actions were outlined, which in turn, will now be presented to the Department in the coming weeks with a view to getting the project up and running again. We're also delighted that Donegal County Council recently passed a motion in support of the project.
"We had to put together a five-year plan for the league but we haven't gone public with the details of that yet as we're waiting on word back from them. We're all working away quietly behind the scenes and we're all anxious to get the new stadium project back up-and-running as soon as possible but I honestly can't give a timeframe as to when I hope that we're playing football there," he said.
A number of League of Ireland clubs don't own their grounds, like Cork and Shamrock Rovers who pay rent to the Munster Senior League and local Council respectively.
"With an old ground like Finn Park it takes people and money to maintain its upkeep. We're proud of the way our underage structures have been developed over recent years and I firmly believe that once we get a final timeline for the stadium things will really start to look up at Harps.
"We're proud footballing people and we're now looking for supporters to take an active role in preparations for the new season and for commercial businesses in the county to come on board too," he said.
The McGettigan's Group will continue to be the club's main sponsor next season while Joma sport will be the club's new kit sponsor for the next three years.
Ahead of pre-season training beginning on Thursday, Packie Mailey has become the latest member of last season's squad to sign for the club ahead of the 2017 Premier Division Campaign.
Mailey made his debut in an away League Cup game against Sligo Rovers in May 2009 has played 154 times for the club during two spells at Finn Park and has found the net eight times. The powerful defender started 25 games during the 2016 campaign and previously had spells at Institute, Hibernian and Stenhousemuir.
Posted: 1:55 pm January 7, 2017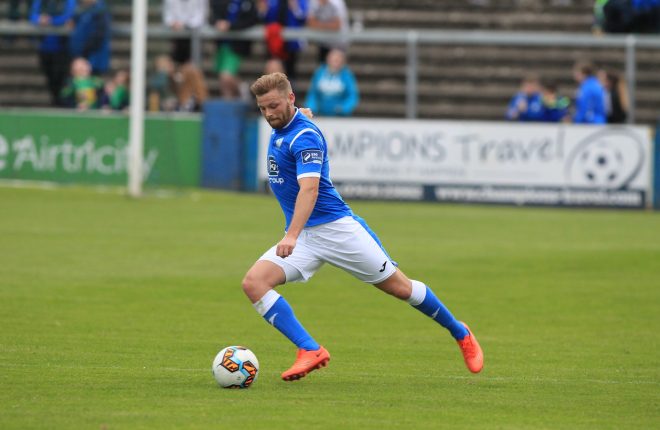 Cobh made the long journey home with the three points.
Ciaran O'Connor netted the winner.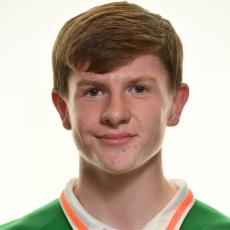 O'Reilly is currently a member of the Finn Harps U17 squad and will remain with Declan Boyle's outfit until...