SWILLY Rovers are hoping to maintain their 100% record when they take on Kilmacrennan Celtic in the Under 14 Champions League Final tonight at the Dry Arch Park at 7pm.
Gerry Crossan's side have won every single game that they have played this season, and one more win would really cap off a stellar campaign for the Ramelton boys.
The North West Cup, the Letterkenny & District Under 14 League title, the Under 15 and Under 16 Donegal Area National Cups are all already sitting in their trophy cabinet, but there is still room for one more.
"We've won every tournament that we have played in and have already won four cups this season," Crossan explained.
"We haven't lost or drawn a game all season. I don't want to tempt fate, but it would be pretty historic if we won on Wednesday.
"The team have been delivering top class performances all season, and they are keen to achieve."
Crossan has put together a strong team, who are mean in defence, yet they have also been scoring goals for fun.
He admits that they weren't at their best in the semi-final against Letterkenny Rovers, yet they still came through that game with relatively little fuss.
"We're strong all over the pitch. Defensively we're solid and I don't think we've conceded more than 12 goals this year.
"And then we have firepower that is unmatched in the county. You have Finnian (O'Donnell), Jason (McDaid), Frankie (Campbell) and Eoin Logue who are all chipping in with goals. We're very dynamic from our midfield up.
"Against Rovers, we didn't deliver a great performance, but we still won 3-0.
"That was a very harsh scoreline on Rovers, but we have players who can score even when they're not playing as well as they can."
Swilly have found Kilmacrennan to be difficult opponents in the past, and Crossan admits that they have struggled physically against them.
The Swilly boss has a few new recruits this year like Sean Doherty and Oran Brogan, who have added more steal, but Crossan acknowledges that Kilmacrennan will leave it all on the pitch.
"Kilmacrennan have been the dominant team over the last two or three years.
"The thing they held over us was their physicality and raw athleticism. They have five or six lads in their starting line-up, who are like gazelles and I mean that as a compliment.
"This year we have brought in a few lads, and they have helped us bridge the gap physically.
"Kilmac are formidable opponents, and more than any other club in the county, they never give up and always keep battling.
"There's a great team ethos there, and they all play together for Termon GAA and bring that teamwork and resolve to the pitch when they're playing for Kilmac too."
Swilly will go into the game as favourites, but Crossan believes Kilmacrennan will be determined to stop their clean sweep.
"They have one match to stop our perfect season. They have a very good goalkeeper and a couple of county players in key positions.
"We will have to deliver a good performance to win. If we play like we did against Rovers, we won't win. But I don't think we will play as badly two games in-a-row."
Kilmacrennan also reached the Under 16 Champions League Final his year, but they were beaten 4-1 by Lagan Harps on Saturday.
There is a bit of a crossover between both teams, and Kilmacrennan under 14 manager Andrew McFadden says there isn't much time to dwell on Saturday's defeat.
"Four of our boys played in the game on Saturday. The two Blacks – Stephen and Conor – and Carlos O'Reilly all started, and Bobby McGettigan came on as a sub.
"It was disappointing for them, but they were just beaten by the better team on the day.
"They will just have to get it out of their systems, and we'll hopefully make up for it on Wednesday."
McFadden says his team have had a decent season, but silverware has eluded them so far. They're hoping to put that right in Bonagee tonight.
"We've had a good season. We won the league last year, but Swilly beat us in the Champions League over two legs.
"We came second this year to Swilly, so we probably owe them one at this stage.
"There were four strong teams with ourselves, Swilly, Bonagee and Letterkenny Rovers and there wasn't much between any of us really."
Kilmacrennan have had to battle their way through the early stages of the Champions League competition, and they qualified for the decider after a nail-biting semi-final.
"We beat Bonagee 1-0 with Aaron Gallagher scoring the winner.
"It was a really tight game and it was only late on that we got through for the goal.
"Bonagee had beaten us in penalties in the National Cup a few weeks before that, so it was always going to be a tough one for us."
McFadden knows all about Swilly's strengths after his side lost to them earlier this year. However, he feels they have progressed since then.
"Swilly are a formidable team and they have nearly a county player in every position.
"We've only played them once this year and that was way back at the start of the season.
"We went 1-0 up, but we didn't really capitalise on our chances and they went on to win 3-1.
"I feel we are a more settled team now so hopefully it won't happen again."
Posted: 11:00 am December 21, 2016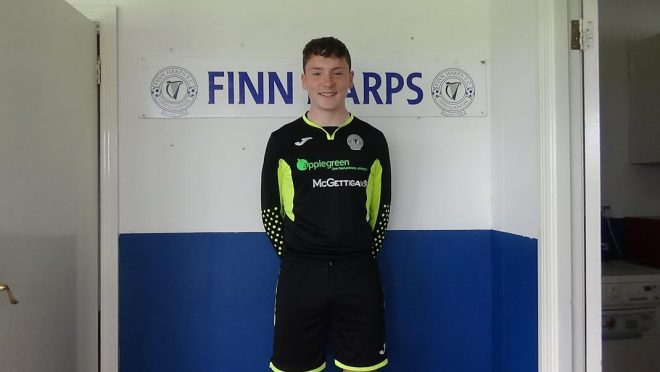 TWO of Finn Harps U15 players goalkeeper Patrick McGarvey and right-back Fionnan Coyle have been included in the Republic...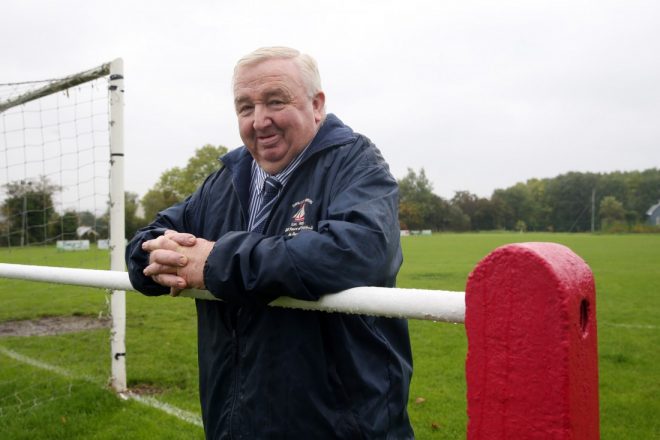 Swilly Rovers chairman Ivan Grier has been working diligently behind the scenes at the famous Ramelton club for the...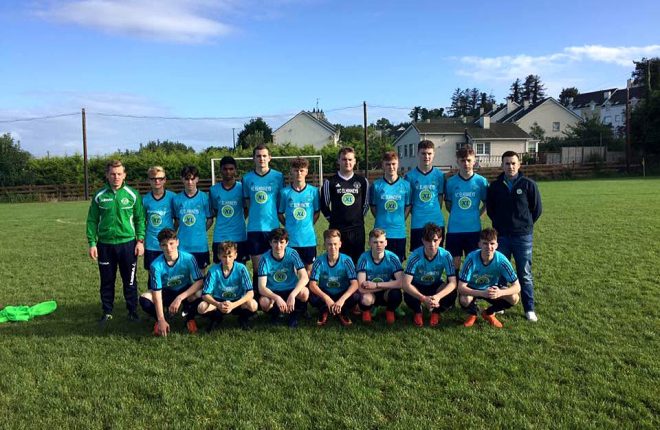 FOR the bulk of both the Kilmacrennan Celtic and Lagan Harps under 16 squads, this Saturday's Champions League Final...