An emaciated greyhound was found in a state of near collapse as he staggered down the middle of a dark Ballindrait road by animal rescuers on Friday night.
By chance, an Animals In Need (AIN) volunteer was driving to Strabane via Ballindrait when an oncoming car flashed their headlights in warning as she approached a blind blend, causing her to slow down as she turned the corner where she found the dog standing on the pitch-black road.
With the help of her travelling companion, the AIN volunteer stopped traffic and then carried the dog to her car as he was too weak to walk any further.
Named Spiorad (Spirit) by his rescuers, the male dog, who is approximately three- years-old, was then taken straight back to Donegal Town to an AIN foster home where he was settled down on a comfortable duvet and put under a heat-lamp to warm him up.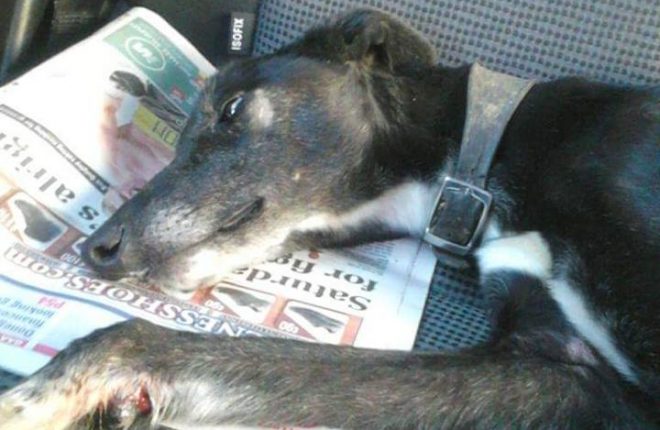 Animals In Need volunteer Anne, who is now caring for him, said: "This poor fella is in seriously bad shape. He's lucky to have escaped the hell he was living in. He's covered in sores from top to bottom, extremely emaciated and all four paws are torn open and bleeding."
The highly experienced fosterer added:  'This is one of the worst cases of neglect and cruelty I've seen for a while. He had all but given up. If not for the quick thinking of Fiona and Orla, who found him and have the kindest hearts, he would have most certainly been killed on the road last night."
After a good night's sleep, warmth and small meals of special dog food, Spiorad was able to stand this morning and even managed to wag his tail at his rescuers.
He has a long road to recovery ahead but is in the best possible hands and hopefully will be ready to start a new, better life in a loving home before too long.
For further information on adoption, fostering, volunteering etc, please contact the main helpline on 087 1356188. For cat/kitten enquiries please call 087 7644420. Animals In Need Ltd Donegal is also on Facebook and has a website at http://www.animalsinneeddonegal.com.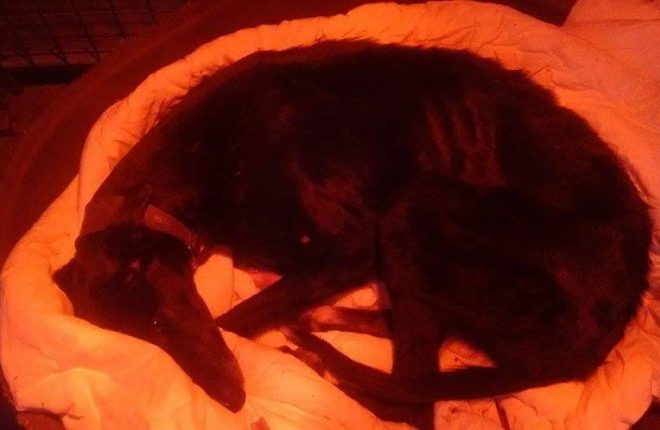 Posted: 12:11 pm December 19, 2016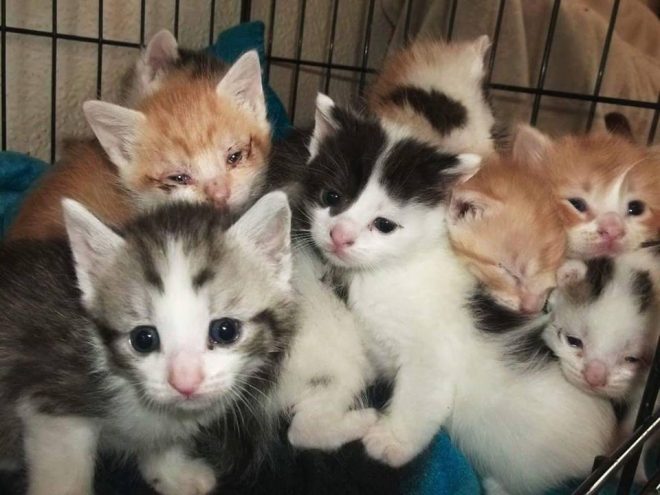 GARDAI in Killybegs have identified and questioned a man who dumped a box containing 17 tiny kittens outside a...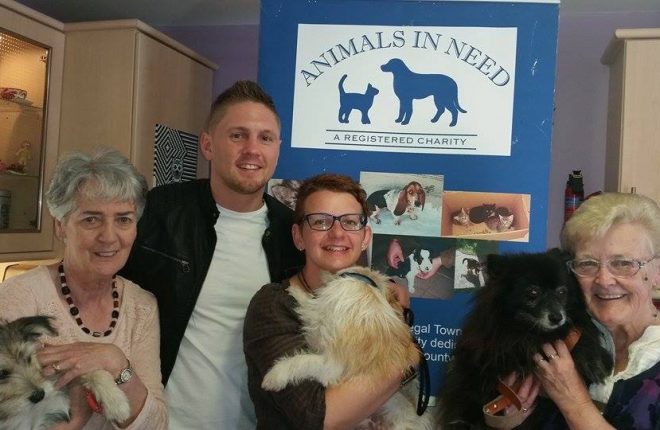 Professional boxer is a 'knock out' with Animals in Need volunteers and rescued kittens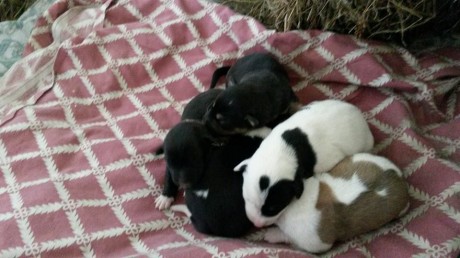 ANIMALS In Need (AIN) volunteers in Donegal were shocked to be called out to rescue an abandoned collie and...