A major Garda operation is currently underway on the Thorn Road area of Letterkenny at the premises of the disputed 'Kube' commercial building, which was entered and secured by developer, Brendan Gildea, three weeks ago.
Having entered the building, Mr Gildea, accompanied by a number of members from the group, 'A Helping Hand', had the locks changed, claiming legal ownership of it.
The building was taken into receivership along with a number of other properties in 2011, but Mr Gildea questioned the validity of that process.
There are a number of garda checkpoints in area of Thorn Road this morning, so far, however, gardai have not issued any statement. It's understood sledgehammers were used this morning to gain access to the premises.
The latest development comes after Mr Justice Tony O'Connor said on Friday he was not directing how gardai should conduct any operation to remove a group of people from 'The Kube'. However, he said, the court was "very exercised" by the idea a number of people could just "hijack a property" in defiance of court orders.
The occupation has continued since November 18, when about 20 people stormed the builing and told council laboratory staff, housed on the second floor, to leave before changing the locks.
Among them was local businessman, Brendan Gildea, who had leased out the builing before it was taken over by a receiver apppointed by Danske Bank, which was owed millions by Mr Gildea's company.
Mr Gildea, it is alleged, demanded the council sign a new lease with him before the occupation would end. The receiver got High Court orders against Mr Gildea and a Noel Devine, directing them to leave immediately. The orders also applied to anyone else with knowledge of them.
Posted: 10:13 am December 12, 2016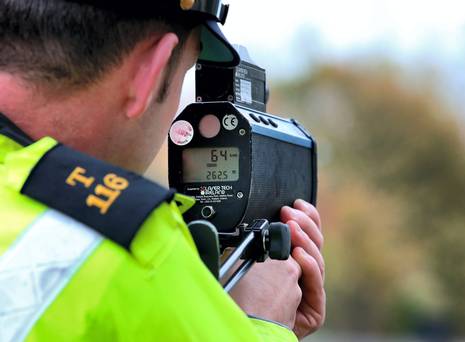 "The objective is to reduce the number of speed related collisions, save lives and reduce injuries on our roads."