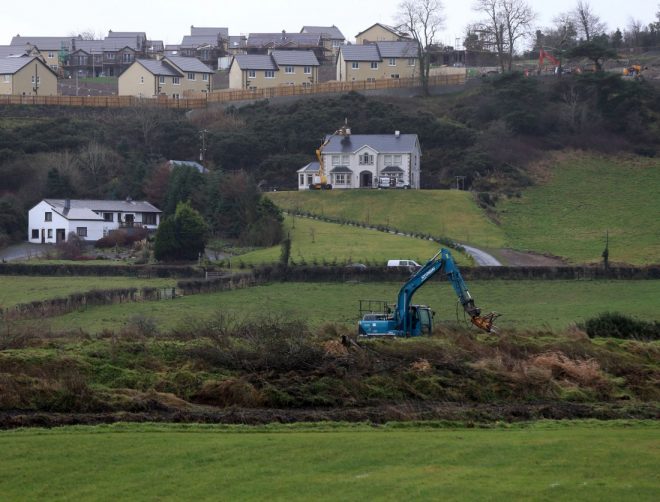 A NUMBER of trees along the banks of the River Swilly have been removed and drains cleaned in an effort to reduce the risk of flooding between Ballymacool and Newmills outside Letterkenny.
It comes little over a year after the river burst its banks and became blocked at the height of a deluge last November which led to the playing pitches and running track at the Aura Leisure Centre being flooded while large portions of the back pitches at the nearby O'Donnell Park were also under water.
Staff at the Office of Public Works (OPW) have been busy in recent days carrying out dredging works, constructing banks and felling trees in a bid to help areas at risk.
Former Letterkenny Town Councillor, Tom Crossan, lives in the Ballymacool area. At the time he expressed concern that the Aura Leisure Centre would be left exposed to serious damage if action wasn't taken to prevent future flooding the area.
"I've been on to the OPW asking them to carry out works to help alleviate the flooding risk in the Ballymacool area near the Leisure Centre and, thankfully, I can report that that work has now been undertaken.
"I'm hopeful that the flood relief plans – which have seen trees felled, the height of the river bank raised and drains cleared back will be capable to containing the extra volume of water that may result from any future flash floods," Mr Crossan said.
Posted: 9:25 am December 23, 2016