Name: Shay Durning
Age: 19
Occupation: Student
Team:Swilly Rovers

If you were throwing a party and you could invite anyone in the world, dead or alive, who would you ask around? I would invite Ashley Cole. He could teach Shaun 'Sponge' Crossan how to stop a cross coming in.

Where do you like to go out to celebrate after a big victory? Voodoo Venue or O'Shaughnessy's Bar.
What's the worst pitch you've ever played on? Leckview

Which character in any film are you most like? Julius Campbell

Any odd items in your kit bag? Smelling salts – not sure if that's an odd thing or not but it clears the airways.

Who's the biggest joker in the team you play for? Damien Friel.

Which teammate has the best looking other half? Matthew Sweeney's woman Saoirse is a looker but wouldn't be saying that to him, he chats enough about her as it is.

Who is the worst trainer? Marty McDaid for sure – he's always late for training.

Who spends most time in front of the mirror in the dressing room? Laurence Toland – he's forever fixing his hair.

Who's the best/worst person to sit beside on the team bus? Best person would be Dylan Hegarty he has some good stories to be fair, and the worst has to be Gerry Crossan, he never stops chatting about his Donegal squad.

Who has the best and who has the worst diet on the team, and what does it include? Caolan Bolton has the best all he eats is rabbit food, and the worst is Kyle Burke by a mile he just lives on sweets and crisps.

Toughest opponent you have faced? Garbhan Friel.

Best or worst quote you've heard, either from a manager, player, opponent? A lad for Athlone said with about 15 minutes to go: "We have them now lads they're getting tired". They were down to nine men and 4-0 down.

Best manager you've ever played under? Gerry Crossan

Best ever performance? When I was playing for Fanad and scored two against Ballybofey – I haven't scored since.
One to forget? I could name few but one that sticks out would be against Letterkenny Rovers. I came off the bench and got sent off five minutes later.

Sporting ambition?To keep learning and improving as a player and to play at as high a level as possible.

When you were playing in the back garden, who did you pretend to be? Always tried to be like Sergio Ramos but that didn't work out to well.

If you were in charge of transfers, who'd be in and who'd be out of the team? I'd take in Barry McNamee without a doubt and I would get rid of shaun crossan for obvious reasons.
Posted: 1:00 pm December 15, 2016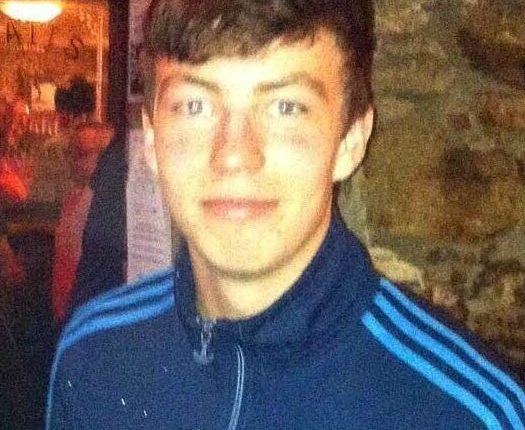 James Kee stepped into the Five minutes with hotseat recently
Paul Burns gave us an insight into the Donegal hurling dressing room.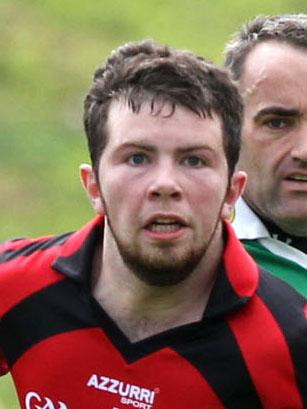 Calvin Bradley gives us an insight into the Red Hughs dressing room.