THE Annual Scoil Gheimhridh Ghaoth Dobhair happens in the stunning surroundings of the northwest Donegal Gaeltacht, and is without question one of the highlights of the traditional Irish music calendar! This its 3rd year is no exception.
There will be numerous workshops in various traditional Irish musical instruments, as well as song and dance, from some of the most respected musicians around, including acclaimed harper, Laoise Kelly, and banjo players John and Maggie Carty. Other tutors include Mairéad Ní Mhaonaigh, Bríd Harper, Mícheál Ó Raghallaigh, Leonard Barry plus many more.
There are events for all the family, including children's art workshops – not to mention a series of concerts from Ireland's finest artists, including Dublin Folk Sensation, Lynched; a rare solo performance from Dé Dannan's frontman, Frankie Gavin with Brendan O'Regan, and special guests Ye Vagabonds; The Irish Concertina Ensemble, who comprise of five internationally renowned and highly creative exponents of the concertina; Caitlín Nic Gabhann, Edel Fox, Tim Collins, Pádraig Rynne & Mícheál Ó Raghallaigh.
This years New Year's Eve concert features west Kerry group piece Pólca 4 and special
guests Crann Óg. Other concerts include Gatehouse, and Róisín Mc Grory, as well as a lecture on the Inis Eoghan Singing Project, presented by Grace Toland of ITMA.
This year we celebrate the Music of Donegal 'Oíche Cheoil na gConallach', in memory of Raidió Na Gaeltachta's, the late Séamus Mac Géidigh. Séamus was a respected Producer and Presenter, who had been a long friend and supporter of Scoil Gheimhridh, for many years. His love for both the music and song of his homeplace was immense. In honoring Séamus, we celebrate the rich musical heritage of the northwest Gaeltacht, with some of the many musical friends that Séamus admired.
This special concert feature Na Mooneys, Clann Mhic Ruairí, Teresa Kavanagh and friends, and more, which will take place in the warm surroundings of Ionad Cois Locha, Dún Lúiche on the evening of the 27th December from 8.30pm All events will take place in the Gaoth Dobhair region of Donegal: in Dún Lúiche's Iona Cois Locha; Teach Jack, Na Doirí Beaga; an Teach Hiúdaí Beag in An Bun Beag; Óstán A Chúirt, Gaoth Dobhair; CLG Gaoth Dobhair An Gailearaí, Údarás Business Park.
Workshops will cover flute, fiddle, uillean pipes, tin whistle, bodhrán, Harp, Banjo, button accordion, Sean-nós dancing and singing concertina, bouzouki and guitar. Details of all events can be found on www scoilgheimhridh.com, where tickets are als available. You can also telephone 074 956 0679
TARLAÍONN Scoil Gheimhridh Ghaoth Dobhair I lár áilleacht thimpeallacht iarr thu aiscirt Dhún na nGall. Tá sé gan dabht ma cheann de bhuach phointí fhéilire imeachta cheol traidisiúnta na bliana, agus ní eisceach ar bith i mbliana, an 3ú bliain den Scoil.
Beidh ceardlainne go leor in uirlisí éagsúl den cheol traidisiúnta Gaelach , chomh mait le amhránaíocht agus damhsa, a theagasc a cuid de na ceoltóirí is mó a bhfuil meas orth sa lá inniu , ina measc an ceoltóir cruit, Laois Kelly, ceoltóirí banjo John agus Maggie Carty. I measc na dteagascóirí eile tá Mairéad N Mhaonaigh, Bríd Harper, Mícheál Ó Raghal laigh, Leonard Barry agus go leor eile.
Beidh imeachtaí don teaghlach uilig , cosúi le ceardlainne ealaín, agus ar ndóigh srait de cheolchoirmeacha ó chuid de na ceoltóir is breá sa tír, ina measc an grúpa nua mór l rá as Baile Átha Cliath, Lynched ; taispeánta aonair, agus annamh ó cheann de phríom cheoltóirí De Dannan, Frankie Gavin i éineaht le Brendan Ó Regan agus aíonn speisialta Ye Vagabonds; An Irish Concertin Enemble a bhfuil 5 cheoltóirí atá aitheant go idirnáisiúnta mar sheinnteoirí concertí den chead scoth, Caitlín Nic Gabhann, Ede Fox, Tim Collins, Pádraig Rynne & Mícheál Raghallaigh.
Ar an chlár de cheolchoirm speisialta Oích Cheann Bliana tá Pólca 4 agus laochra óg áitiúla, as Gaoth Dobhair, An Crann Óg. Béidh ceoilchoirmeacha eile le Gatehouse agus Róisín Mc Grory , chomh maith le léach ar Thogra Amhránaíocht Inis Eoghain a chui I láthair ag Grace Toland ó ITMA.
I mbliana tá muid ag ceiliúir ceol Dhú na nGall le 'Oíche Cheoil na gConallach' gcuimhne ar Shéamus Mhic Géidigh ó Raid ió Na Gaeltachta. Bhí ard mheas ar Shéamu mar léiritheoir, láithreoir agus tráchtair spóirt le Radio Na Gaeltachta agus bhí s ina chara agus ina thacaíocht ag an Scoi Gheimhridh le blianta fada. Bhí grá agus suim thar barr aige do cheol agus amhránaíocht dhúiche dúchais. Agus muid ag tabhairt onói do Shéamus, tugann muid onóir do oidhreach dhomhain ceoil Ghaeltacht an Iarthuaiscirt raibh meas aige air, I gcuideachta roinnt de n ceoltóirí a raibh meas aige orthu.
Tarlóidh imeachtaí ar fud cheantar Ghaot Dobhair i nGaeltacht thír chonaill in Iona Cois Locha, Dún Lúiche; Teach Jack, Na Doir Beaga; Teach Hiúdaí Bhig, An Bun Beag; Óstá An Chúirt, Gaoth Dobhair; CLG Gaoth Dob hair, An Gailearaí, Páirc Gnó Ghaoth Dobhair.
Béidh ceardlainne ag clúdach fliút, fideal píob uileann, feadóg stain, bódhrán, Cruit Banjo, bosca ceoil, damhsa agus amhránaíoch sean nóis, concertín, bouzouki agus giotár. Eolas iomlán le fáil agus ticéid le cuir i áirithe ag www.scoilgheimhridh.com n scairt ar 074 956 0679 Scoil Gheimhridh Ghaoth Dobhair receive annual funding from the Arts Council of Ireland.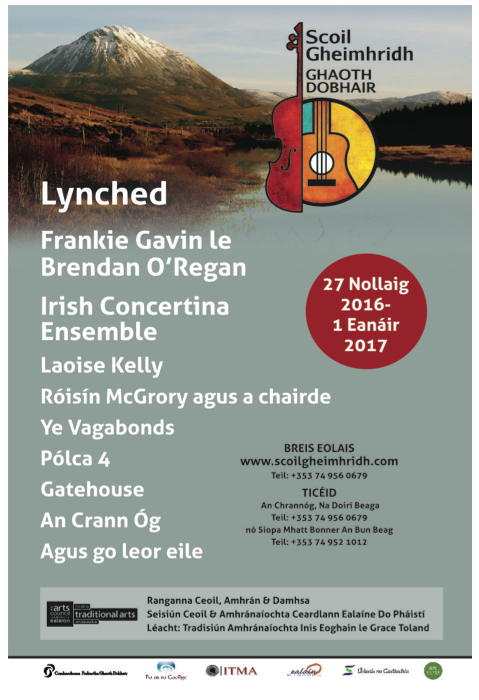 SONSORED CONTENT BY: SCOIL GHEIMHRID GHAOTH DOBHAIR
Posted: 6:00 pm December 16, 2016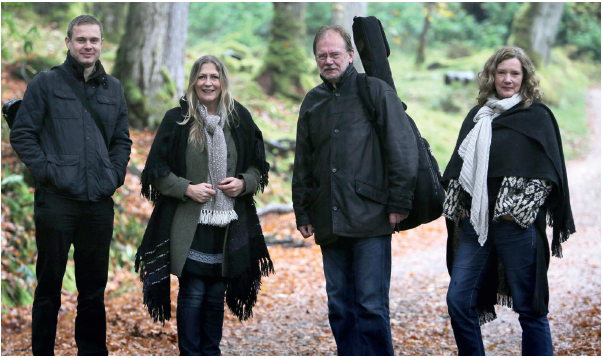 Na Mooneys traditional Irish band, who are part of the 'Babtha Ceoil' line-up at Scoil Gheimhridh Ghaoth Dobhair 2017....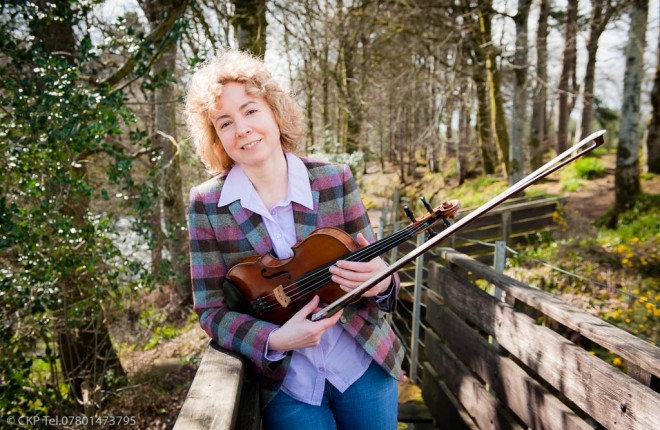 RENOWNED Castlefinn fiddle player Bríd Harper will tomorrow night (Friday) launch her long-awaited debut album at a special...