THE Garda Traffic Inspector for Donegal said he was 'disappointed' the number of drink driving detections over Christmas were the same as 2015, despite a high profile campaign.
Inspector Michael Harrison was speaking to the Donegal News after figures revealed there were more than 30 detections for suspected drink-driving from December 1, up until Wednesday 28th.
"Considering the high-profile, nationwide anti drink driving campaign launched in November, I'm very disappointed that, as of today (Wednesday), detections are exactly the same as this day last year. I had hoped the figures would be lower," Inspector Harrison said.
Last week, figures published by the Central Statistics Office (CSO) showed there was a significant increase in drink driving offences as well as an increase in dangerous and negligent acts and a small increase in drugs offences.
"I am very disappointed, to say the least, that the message in relation to the dangers of drink-driving is not getting across in Donegal," he said.
Meanwhile a similar operation, primarily targeting drink drivers, will be carried out at unknown locations around the county over the New Year Bank Holiday weekend.
"Instead of the traditional one-off checkpoints, we will have more manpower and resources targeting specific areas. We have found that, so far, this has resulted in a high number of detections. People are still drinking and driving, so we are changing the way in which we are targeting them," he said.
All road users are encouraged to report any incidents of drink, dangerous or reckless driving to Traffic Watch on 1890 205 805.
For full report, see today's Donegal News or subscribe to our print edition.
Posted: 3:21 pm December 30, 2016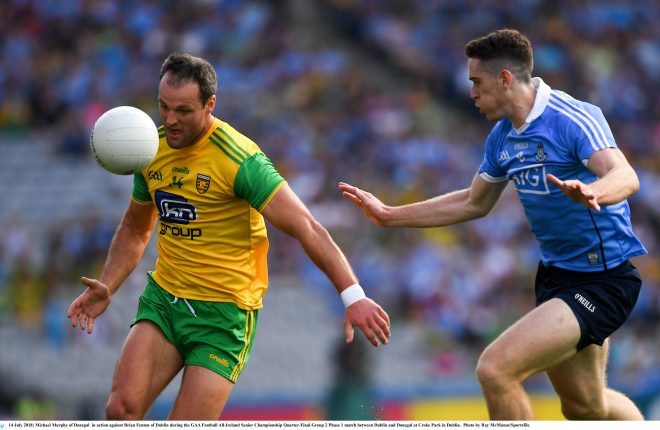 Dublin too strong in Croker.