BALLYRAINE Football Club is set to celebrate its 40th anniversary later this month with a call for former members to attend a special event. The club will host a birthday celebration at Arena 7 on Tuesday, December 27, at 6.30pm, with all former players, coaches and committee members welcome to attend.
From the start of the Letterkenny and District Schoolboys League in 1976, players residing in the Ballyraine area played with Ballyraine/Oldtown, before Ballyraine FC was formally affiliated to the league in 1979.
Indeed, Ballyraine/Oldtown would finish runners-up to Lurgybrack in the inaugural Letterkenny and District Schoolboys League with this writer captaining the Ballyraine/Oldtown team, while Liam Haughey collected the silverware on behalf of the triumphant Lurgybrack lads.
Christy Bell and Stephen McMenamin (who both reside in the USA) and the late Declan Russell were my 'Ballyraine' teammates on that particular team while my younger brother Johnny, Simon Francis, Clive Ramsay and Graham Bell were among some of the other Ballyraine boys to play for Ballyraine/Oldtown.
The early years
In Ballyraine's first year (1979/80 season) there were two teams. The U11's were under the guidance of Noel Sweeney (Swilly Drive), while Dr James McDaid took initial charge of the U13's before Andy O'Boyle stepped in.
The following year (U14), Ballyraine secured a league and cup double due in part to the arrival of the O'Donnell family (Paul, Declan, Enda and Shane), who 'transferred' from the Iona club after taking up residence on Ramelton Road.
Twelve months later (U15) there was a play-off for the league title with the St Eunan's College Borders, which Ballyraine won 1-0 – the same scoreline they beat the Borders in the cup final.
In a three year spell, Ballyraine won three league titles and two cups. They also played Milford in the U14 County final in 1982, losing 3-2.
Club Committee
The first Ballyraine FC committee was made up of President, Finley Russell (RIP), Secretary, Fred Bell (RIP), Treasurer Michael Doherty with team managers Andy O'Boyle, Noel Sweeney, Michael Toner (RIP), Charlie Shiels and Vincent Murphy (RIP).

Ballyraine pitch
Part of the football field at Ballyraine Park was the designated play area for local residents but the upper half of the field was owned by Donegal County Council. Thanks to the intervention of the late Dick Duffy, the two parties agreed to come together to make a football field.
The Ballyraine pitch, which was the playing field for all underage teams in the early years, had a distinct slope from top to bottom.
The first set of nets were fishing nets and while the late Fred Bell put in drainage and later built a changing room (We used to change in Russell's garage!) the club was never in a position to do major works because they had no deeds to the property.
Former players
Many, many players have worn the Ballyraine FC colours with distinction down through the years. Numbers of young boys and girls wishing to take part were healthy and remain so, with many youngsters having come through the ranks to shine in their chosen sports at senior level.
They include an Olympic athlete (Mark English 800m), All Ireland winner (Rory Kavanagh, 2012) and professional cyclist (Philip Deignan).
Julie Ann Herrity was the first girl to play on the boys team while Ciara Grant, is now a full Irish international. She played in midfield was awarded player of the year in her final year with Ballyraine FC.
Others have gone on to play League of Ireland football, including Sean Houston, Gareth Harkin and Josh Mailey – all three of whom played with Finn Harps in the Premier Division last season.
John O'Doherty is one of the organisers of 'The Gathering', celebrating 40 years of underage football achievement since 1976.
"We are appealing to anyone associated with Ballyraine Football Club over the past 40 years to try and come along to our special anniversary night on December 27. It promises to be a great evening and an opportunity for past members to reunite and reminisce," Mr O'Doherty said.
Tickets for the event cost €5 and are available at Arena 7 or from any past or current manager.
Posted: 7:00 pm December 10, 2016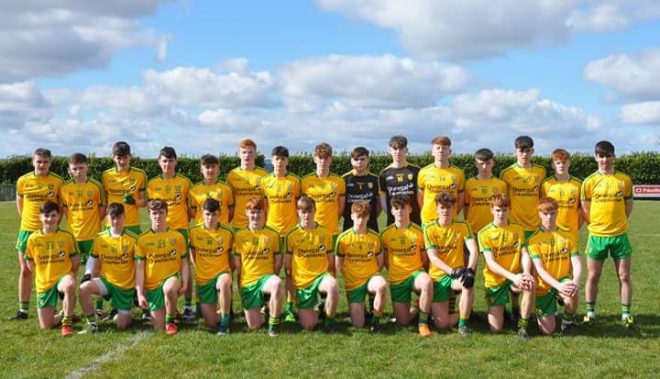 Brian McCabe hopes that home advantage will mean a good turnout for the Tir Chonaill youngsters.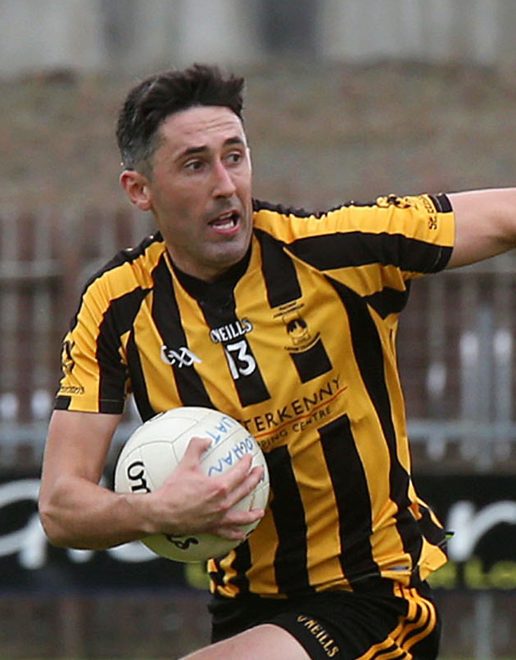 Kavanagh joins four time All Star Karl Lacey, who is part of Declan Bonner's senior team management, on the...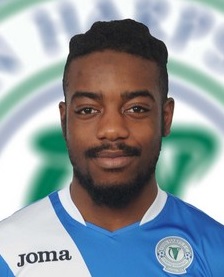 Finn Harps 4 - 3 Bohemians