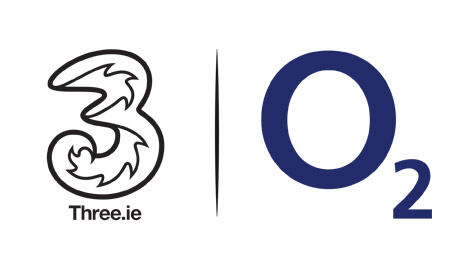 RESIDENTS in Glenswilly are furious at the ongoing coverage issues on the Three network since it was taken over from O2 last year.
Last week irate customers of the communications provider took to social media to ask Three for an explanation as to why service is so poor. Many noted that the service has deteriorated significantly in recent weeks.
"The service has been terrible for over a fortnight now and no improvement has been made whatsoever. It's an absolute disgrace," said one annoyed customer. Another added: "Coverage was never optimal but it's non-existent now. Text messages advising us of the Big Three Upgrade are pointless. Really disappointed."
And another resident stated: "The phone coverage has been terrible in Glenswilly for the past two weeks. The phone won't ring when you have coverage, people can't ring you, or it keeps cutting in and out although it shows full coverage."
Calls have now been made for the community to come together to contact COMREG, the ombudsman for communication issues in Ireland.
One local resident commented: "I have lost count of the number of times I have contacted Three. It's an absolute disgrace, out lack of service and Internet has been reported repeatedly to the company since the 19th of October when there was a drastic decrease in coverage and Internet access. This affects four three customers in my house and we also have out mobile broadband with Three. I don't see why we should have to pay for a service we are not receiving or even getting any adequate help to resolve the issues."
She added: "I think it's now time that we contacted COMREG. They investigate problems with consumers having issues with phone and communication companies. I think we should contact them as a community as three don't seem to be fulfilling their side of the bargain. We are paying good money for a service that we are not receiving."
One local resident claimed they were told by Three's technical support team to take their modem, drive three quarters of a mile away from their house and sit for half an hour to see if it would connect.
The residents in Glenswilly are the most recent to complain about the standard of coverage and service they have been receiving from Three as those in Gaoth Dobhair and Ramelton have already been vociferous in their annoyance at the communications company.
In previous responses, Three have been asked to explain the deterioration in coverage and also to confirm a time frame for the implementation of their Big Upgrade which customers are constantly being told by text message is en route.
When contacted by the Donegal News, a spokesperson for Three replied: "With regard to Glenswilly, some changes were made to the site that services this area on 19th October. The purpose of this work was to improve 2G, 3G and 4G coverage in the area generally, however it appears that the work had an unintended consequence for customers living in Glenswilly. To address this issue a further change has been made to resolve it and customers in the area should now have their usual service. If any customer is still having an issue, we would ask them to contact our customer care team in Limerick on 1913 to troubleshoot their issue and have it resolved.
They added that the majority of work on the Big Upgrade is expected to be complete by early next year.
Posted: 11:11 am November 11, 2016