A BROTHER and sister were among four people who appeared before Letterkenny District Court this week on charges of operating a brothel in the town.  
The court heard how gardai intercepted the brothel at 1 Riverside Apartments on the Pearse Road area of the town on Sunday night.
Before the court were Romanian nationals,  Mihai Margarit (37), his sister, Giorgiana Chiscon (32), Adriana Niculau, aged 38,  and Elena Florea (35).
Detective Sergeant, Michael Galvin, told the court how all four defendants admitted knowing prostitution was taking place in the apartment complex. 
The court heard how the gardai were satisfied that several items found at the premises indicated a brothel was in operation.
Detective Sgt., Galvin told the court a number of items had been seized from the apartment including cash to the value of 1,470 euro, the proceeds from prostitution, numerous mobile phones and laptop computers. 
The court heard that while gardai were in the apartment, mobile phones were ringing, and there was "one potential customer"  in the vicinity. 
Detective Sgt., Galvin told the court how the women had advertised their services through a well-known social media website, Escorts Ireland.
Judge Paul Kelly asked Detective Sgt., if the gardai were satisfied the women had not been trafficked, to which he told the court the all connected to the investigation were content the women were working for themselves and sending the money home to their families. 
The court heard how Adriana Niculau only arrived in Ireland a few weeks ago, having previously lived in Italy, while Giorgiana Chiscon has been living in Letterkenny for over a year. The court was told how Ms Chiscon has a serious gambling addiction and how she had previously been sending money home to her family in Romania. However, her brother had arrived in the country when those payments had stopped. 
The court heard there was no evidence to suggest Mr Margarit was putting pressure on any of the women to work in the brothel. 
Defence solicitor for all four defendants, Frank Dorrian, said the dire situation arose out of abject poverty. 
He told the court Mr Margarit and his sister intend to return to Romania, while the other two women were going to stay in the country.
Judge Kelly applied the Probation Act to all four defendants. He also ordered the destruction of the mobile phones and laptops. He also ordered the seized cash totalling 1,470 to be given to the state. 
Posted: 12:08 pm November 29, 2016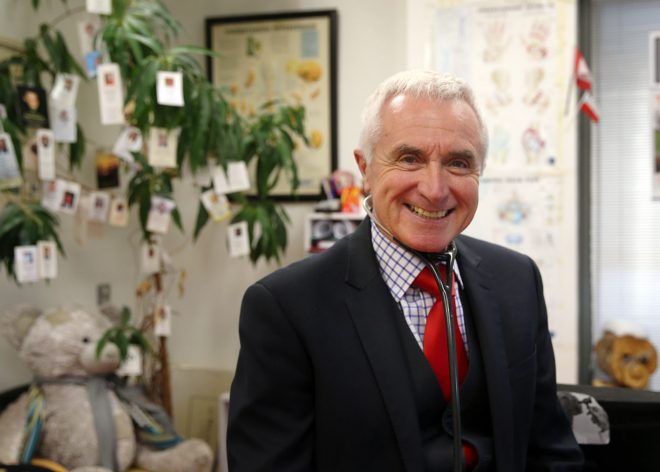 Letterkenny based GP Dr James McDaid said that an 'awful' lot of people across Donegal were using benzodiazepines.