BRENDAN Boyce has returned to training in Cork as he looks to build on a promising 2016 season.
The Milford man performed admirably at the Rio Olympics finishing in 19th position in the 50km Race Walk.
He decided to prolong his season by heading to China in September to compete in the four-day Multi-Day International Race Walking event in Shanghai, where he finished 17th.
After that event, he took a few weeks off, but he is now back in training.
"I've returned to training later this year. I took more time off than I did before," said Boyce.
"I turned 30 in October so I had a few people down in Cork for that and then I went to Las Vegas for five days in late October.
"I make sure that I enjoy my time off because it doesn't last long. Now training has started, it means closing the door on all those kind of things for 10 months. There will be no more time off or weekends to myself."
Boyce has been based in Cork since late 2012, and he will once again train on Leeside next year.
However, his coach Marian Heffernan has returned to college, so Boyce and his colleagues have no training support for the time being.
"I started back in Cork last week with Alex (Wright), and Rob (Heffernan) hasn't retired yet.
"Marian has gone back to college so we have no coach at the moment. We're training away, but there's nobody helping us out with drinks or coaching support.
"Right now, we are looking at Stewart Hogg to come on board for our camps.
"He coached Paul Hession and also Marian. He lives in Scotland so we still won't have help on the ground day-to-day."
This is a crucial part of the season for Boyce as he can bank a lot of training before competition begins in the New Year.
"We work all the way to Christmas, building distance each week to gear up for the long season ahead.
"This week we will do 16km on Sunday and will probably build up to a 30k on Christmas Eve, and that means we can take Christmas off then."
Boyce will have two training camps before Christmas. He will return to Gaudix in Spain, where he prepared for Rio, while he has also pencilled in two weeks in the Canary Islands.
"We have a technical coach in Gaudix – it's a hub for walking and there will be other athletes there as well.
"So that's a chance to check up on my technique and train with other people as well.
"I'll also go to the Canaries and that is to try and keep my Christmas short and make sure I don't get too distracted with the festivities.
"I'll have a few days at home with the family, and then it's back to business.
Boyce may now be in his thirties, but walkers often find their best form in their fourth decade, and the Milford man is targeting a big 2017.
"I was the seventh European athlete across the line in Rio. So I want to target two championship 50ks next year.
"We have the European Racewalking Cup in May in Podebrady in the Czech Republic.
"No Irish person has ever won a senior medal at this event so I want to be the first and then push on at the World Championships in London in August."
Posted: 2:00 pm November 22, 2016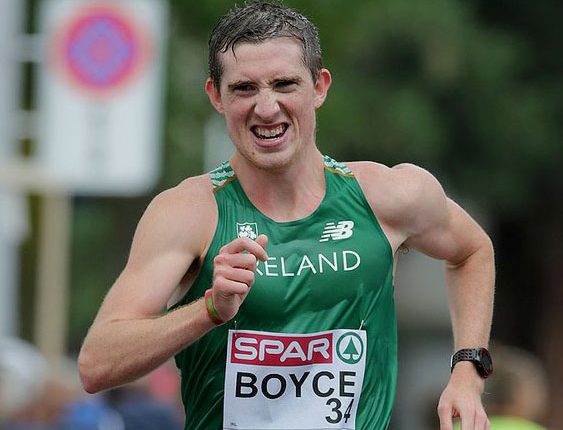 The Milford man's preparations for the World Championships have not run seamlessly this week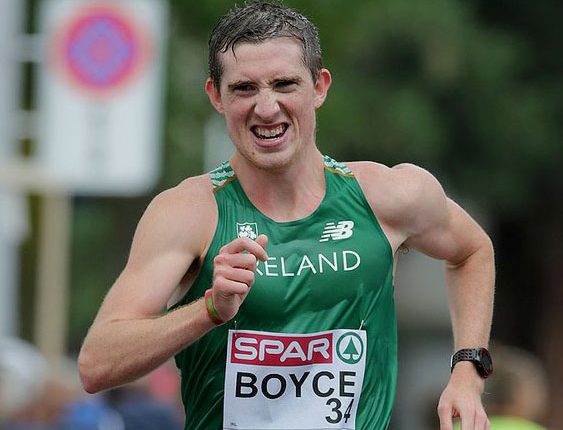 BRENDAN Boyce is busy putting the finishing touches to his preparations for the World Championships in London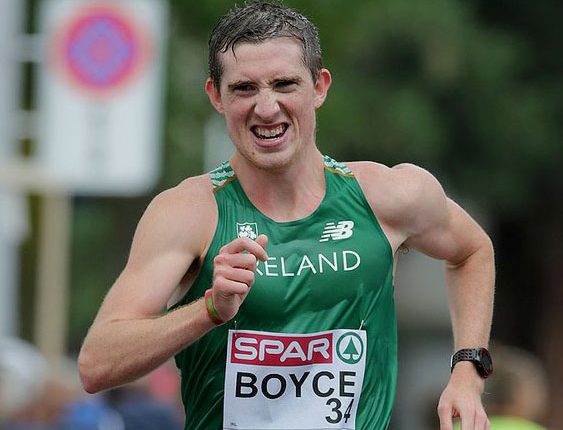 Worrying times for the Milford man.