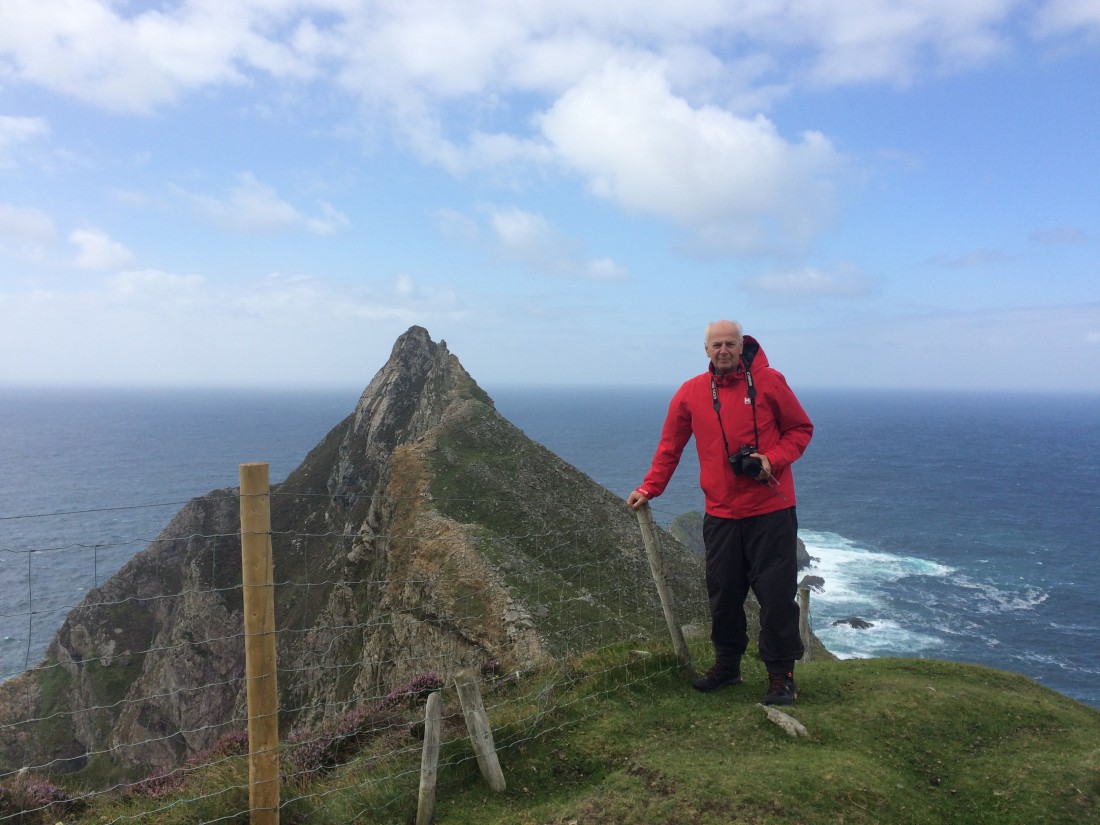 The third episode of UTV's poular new series which explores some of Donegal and Fermanagh's most beautiful scenery and inland waterways will air on Thursday night.
Along Home Shores this week sees broadcaster Bobby Kerr travelling North West to counties Donegal and Fermanagh, to discover what the beautiful scenery and breath-taking inland waterways have to offer on Thursday, November 10 at 7.30pm on UTV Ireland.
In Donegal, Bobby embarks on a scenic hill walk with adventurer Iain Miller and visits the Glencolmcille folk village museum. At Fermanagh's Finn Lough resort on the shores of Lough Erne, Bobby is immersed in nature when he stays overnight in a bubble dome that has 180° transparent walls. He goes pike fishing with renowned French chef and angler Pascal Brissaud, and Master Butcher Pat O' Doherty takes him to visit his wild pigs who inhabit their very own island on Lough Erne.
Along Home Shores is an eight part series for UTV Ireland, which sees avid sailor Bobby Kerr discovering the hidden treasures of the coastlines and waterways of Ireland. In each episode, Bobby examines how people are using the natural resources of our waterways to create employment, while also showcasing the beauty of Ireland along the way.
Bobby Kerr said: "I have been truly amazed by the scenic beauty of Ireland's coastline and inland waterways during my filming of Along Home Shores. The fascinating characters I met along the way were an absolute inspiration to me. Through the prisms of heritage, business and culture, I have now gained a unique insight into Ireland. The sheer magnificence of our coastal and inland waterways, and their people, cannot be overstated."
Bobby will bring the personality of coastal towns, villages and inland waterways to life as he travels anticlockwise around Ireland before ending his journey in Dublin. We see him visiting Rathlin Island's seabird centre, kayaking the causeway coast, sailing, rowing and fishing on our many waterways, attending the homecoming of Skibbereen's Olympic heroes, cycling, oyster farming, staying overnight in a lighthouse and much more.
The third episode of Along Home Shores airs on Thursday, November 10 at 7.30pm on UTV Ireland. 
The series has been funded by the Broadcasting Authority of Ireland, and is sponsored by Volvo.
Posted: 10:57 am November 7, 2016