THERE are no easy games for Naomh Conaill as they bid to retain the Dr Maguire Cup for the first time.
Naomh Conaill joint-manager Martin Doherty says his team will have to manoeuvre their way past a gruelling route if they are going to win the Donegal Senior Football Championship for the fourth time in their history.
The Glenties men got past their old foes St Eunan's in the quarter-final last week, and were then drawn against another heavyweight in Kilcar in the last four, with the game set to take place this Sunday evening in MacCumhaill Park.
"If our name is going to end up on the cup, we're certainly going to do it the hard way," said Doherty, who manages the team alongside Martin Regan.
"I suppose if you want to be champions, you have to beat the best teams, and Kilcar will be a huge test for us.
"They are the outright favourites, and if we perform like we did last Sunday we won't get anywhere near them."
Naomh Conaill had five points to spare over St Eunan's last Sunday, but the game could have gone either way until Daragh Gallagher hit a goal in the 50th minute.
That put the Glenties men in a comfortable position, and while they closed out the game well, Doherty says there is a lot of room for improvement.
"We were lethargic at times and we didn't play with enough pace.
"I think anyone who was at the game would say that 'Eunan's should have been three or four points up at half-time, so for us to go in level without performing superbly was great for us.
"We wanted to push on after the break and we did that. We got a bit of a break with a lucky enough goal, and that was a huge score."
Gallagher made a big impression when he came off the bench, as did John O'Malley, who was effective in the second half.
Those players would probably start in every other team in the county, but they had to be content with cameo roles last week.
Naomh Conaill have a strong squad at their disposal, and Doherty says everyone is united in the goal of claiming championship glory once again.
"We're lucky that we have a good panel.
"We felt that John O would be useful on the '40' and he got on a lot of ball and kicked a good score.
"Daragh is a good runner and he gave us more pace, and really ran at them.
"They were two great subs to have, but like everyone they are pushing hard for a start this week.
"In fairness to the lads, they all know that we are just selecting the team that we feel is best equipped to win that game.
"That might mean that a certain player doesn't start, but they still might have a very important role to play."
Naomh Conaill defeated Kilcar at the semi-final stage last season, but Doherty believes the Towney men are a different animal this term.
He was in Ballybofey to see them get past Termon last Saturday, although he admits that they didn't learn much from the experience.
"I don't think we could take much from it in all honesty. The game was over fairly early and Kilcar kind of held off a bit after that, and they weren't going to show their hand.
"They obviously have a lot of very talented players, and they have real pace and urgency, and can transition from defence into attack in a matter of seconds."
Kilcar were convincing 15-point winners against Termon, and while they didn't hit the net, team manager Martin McHugh was pleased with their display.
"We were happy with the performance and to get over the line. People might say we didn't score a goal, but we kicked some very good points like we did against Killybegs as well.
"When we needed to get scores in the first half, Michael Hegarty kicked some great points, as did Patrick McBrearty, and Eoin McHugh got a good one as well."
It was a challenging game for Kilcar, as Termon took a very physical approach to proceedings, but McHugh was satisfied with how his charges dealt with the confrontation.
"Discipline is important for us. If you're going to carry the ball you're going to get hit.
"I thought we kept our discipline really well, and Stephen McBrearty seemed to be in a wrestling match at times, and every time you looked around he was on the ground.
"But we kept our heads and kicked some great scores."
Michael Hegarty rolled back the years with a virtuoso performance, kicking four brilliant points for Kilcar.
The 37-year-old has been around for a long time, but McHugh says Hegarty and veteran full-back Conor McShane are integral cogs in his side.
"He's (Hegarty) an unbelievable man and he's a leader in the dressing room and when he talks the boys listen. We're lucky to have him.
"We have a lot of young lads there, but it's great to have Michael's leadership and Conor McShane is very important too.
"Conor is having some season for us and we know how good of a player he is in Kilcar.
"Those men carried us in the past and kept us in Division 1 and 2, and now they have some good players around them, and they are enjoying their football."
Kilcar have been motoring well this season, and their county seniors all look fresh.
However, McHugh stressed that they are no further on yet than where they were last season, and he has injury concerns for this week, especially over Barry Shovlin, who was carried off the pitch against Termon last Saturday.
"Kilcar were in the last four last year and Glenties beat us, so we're back where we want to be.
"We have only a week to get ready and Barry Shovlin's injury is a big worry for us and Pauric Carr didn't tog against Termon either with a calf problem.
"We don't have a big panel, and the one thing you would worry about with games coming so quick, is that you might lose a player or two."
While Kilcar don't have the same squad depth as Naomh Conaill, they were able to introduce two players with county underage experience in Matthew McClean and Aodhan McGinley last week, while another substitute Mark Sweeney has been a regular in previous years.
McHugh says he is trying to build a panel and he added that some myths about his charges might not be true.
"We're trying to build it. We have taken three minors (Gary Molloy, Brian O'Donnell and Paddy McShane) in just to train with the team, and you have Daniel Lyons there as well.
"Our squad isn't bad and we have a lot of good players. Up the middle is very important and teams might think that we're not that big, but we're not that small either.
"There's a theory that maybe Kilcar aren't tough enough, but I think we're as big as most other teams."
Posted: 12:00 pm October 2, 2016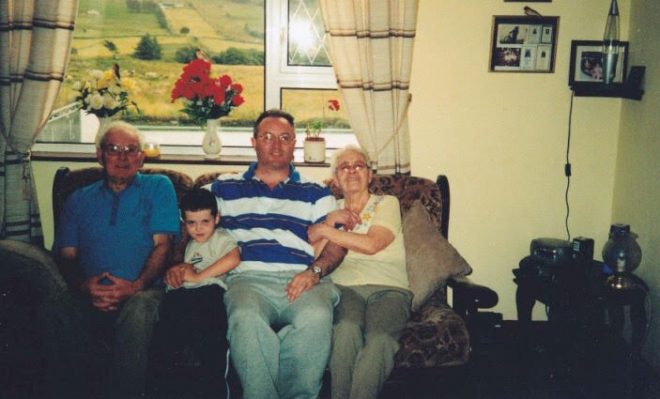 THE DEPARTMENT of Social Protection has issued an apology to the family of a Kilcar woman who they wrongly...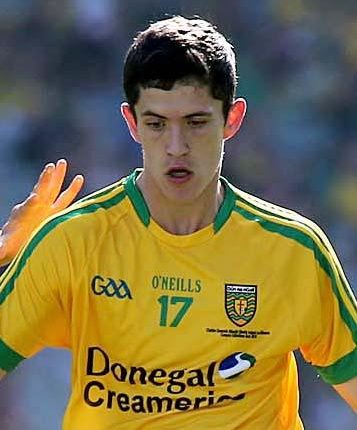 Ethan O'Donnell gave us an insight into the Naomh Conaill dressing room.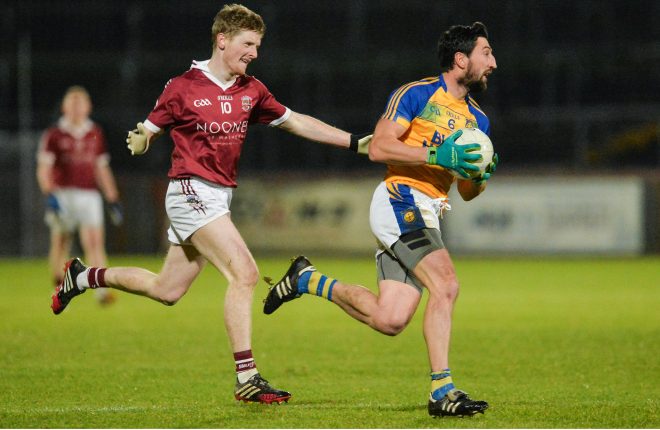 There was almost universal delight in Donegal GAA circles in October when Michael Hegarty finally got his hands on...