THE former owner of a Lifford meat plant says he 'secured' the premises and plans to re-start production at the facility which once employed over sixty people.
Mr Liam McGavigan was speaking to the Donegal News yesterday (Thursday) from Edenmore Farm Meats at Coolatee.
He and a number of farmers, who claim to be owed substantial amounts of money by the company, have been occupying the building since 6pm the previous evening.
Farmers had mounted a protest outside the plant two weeks ago, stating they had not been paid for animals supplied. A sit-in protest by a group of eight farmers also took place earlier this week.
Mr McGavigan confirmed that he sold Edenmore Farm Meats Ltd to the current directors in November, 2014, and was employed by them up until last month.
He also claims to be the legal owner of the factory and surrounding farmland and that he is owned money for rent.
A spokesperson for Edenmore Farm Meats could not be contacted at the time of going to press.
For full report, see today's (Friday) Donegal News or subscribe to our digital edition.
Posted: 5:05 pm October 28, 2016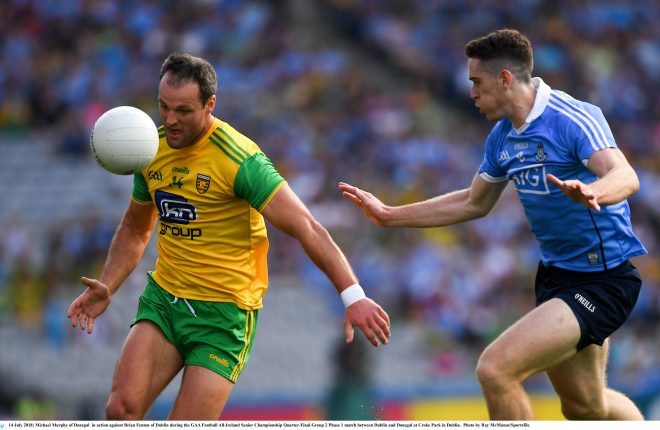 Dublin too strong in Croker.