Name: Niamh Mailey
Age:23
Occupation:Student
Team: St Mary's Convoy

If you were throwing a party and you could invite anyone in the world, dead or alive, who would you ask around? Ellen De Generes, Conor McGregor, and Beyoncé
Where do you like to go out to celebrate after a big victory? Letterkenny is always good or the RC! Ha

What's the worst pitch you've ever played on? Back in the day when we trained in Drumboe, or more recently St Naul's.

Which character in any film are you most like? I have been told I am like Emilia Clarke in 'Me Before You'. I just don't have her taste in fashion haha!

Any odd items in your kit bag? There's a holy medal that my granny Friel gave me for good luck and it works a treat now and again! Nothing too odd though!

Who's the biggest joker in the team you play for? It has to be Aoife McGinley, the girl can chat, and usually chatting to herself!
Which team mate has the best looking other half? We are kind of limited as all of the girls on the team who have boyfriends are u16, so it will have to go to Fiona Deeney and her Papa Durcan lookalike Charlie!

Who is the worst trainer? Ciara Gallagher, that doll has the weakest bladder when it comes to the laps!
Who spends most time in front of the mirror in the dressing room? There's a few on the team, Aoife McLaughlin and Victoria Kelly are both close seconds, but it has to go to Erica Wilson, if she's not fixing her hair in the changing room she's doing it on the pitch!
Who's the best/worst person to sit beside on the team bus? We usually travel in cars, and I swore I would never get in a car with Alanna O'Donnell again. She had us in Dungloe for a game in Gweedore but when we go on buses Eimear Shovlin is always a good one to provide the tunes, Westlife and S Club 7!

Who has the best and who has the worst diet on the team, and what does it include? The best would probably be Fiona Deeney and young Ellie Barron. I heard her telling one of the girls 'her body is a temple' – she's 13! The worst would have to go to our mentor Dermott, he enjoys a pre and post match crisp sandwich!

Toughest opponent you have faced? Victoria Kelly or Zoe McGlynn, just from the one on ones at training, they're both wee scitters!
Best or worst quote you've heard, either from a manager, player, opponent? 'Dream believe achieve' – my sister Aine.
Best manager you've ever played under? Kenny Griffin or Stephen Friel

Best ever performance? County final 2010 v St Naul's or this year in the league against Gweedore.

One to forget? There are definitely a few, I'm sure my father or brother will fill you in on them!
Sporting ambition? Keep playing at a high level, both club and county, America is definitely on the bucket list.

When you were playing in the back garden, who did you pretend to be? My friend Kiera Wilson and I used to always pretend to be Maria Devenney and Nadine Doherty, even in the 1990 red polo!
If you were in charge of transfers, who'd be in and who'd be out of the team? If I answer this one, I myself could be out of the team!
Posted: 4:00 pm October 7, 2016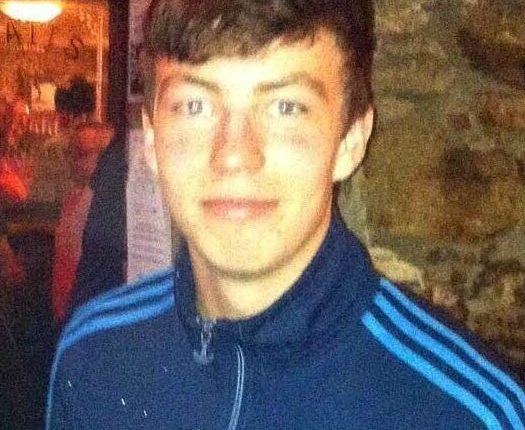 James Kee stepped into the Five minutes with hotseat recently
Paul Burns gave us an insight into the Donegal hurling dressing room.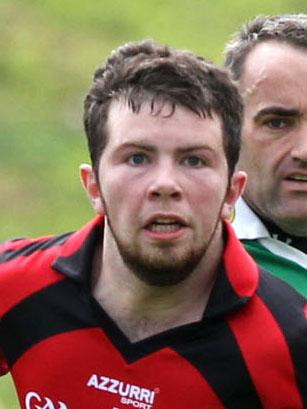 Calvin Bradley gives us an insight into the Red Hughs dressing room.