AFTER missing out on the 2014 County Final through suspension, Caolan Kelly is looking forward to taking his place in the pre-match parade this weekend.
Kelly was Glenswilly captain that season, but he watched the decider from the sidelines after picking up a red card in the 57th minute of their semi-final win over Naomh Conaill.
It was tough to watch on as Glenswilly relinquished their title to neighbours St Eunan's, but the midfielder does have a chance at redemption this week.
"I think I was kind of unlucky," said Kelly, as he rewound back to two years ago.
"We have a reputation for being physical, and I was just going in to make a hard tackle.
"It just happened to be a wet day and I slipped into it, and Jimmy (White) called it on how he seen it at the time.
"There was only a week between the semi-final and final, and it was Wednesday before we could appeal it, and we didn't have time to go to Ulster.
"These things happen and St Eunan's were the best team on that day, and I don't think there would have been much of a difference if I had played.
"It's just nice that I have the chance to put the wrongs right this time around."
With Donegal reaching the All-Ireland final in 2014, the club championship was played off quickly.
Naomh Conaill also appealed the semi-final result to Ulster after White failed to show a red card to Glenswilly's Ciaran Bonner, who received a black card after having earlier picked up a yellow, and his replacement Oisin Crawford kicked the winning point.
It was only late in the week that it was confirmed that the match would actually go ahead, so Kelly and his teammates never really got the chance to enjoy the build-up to the county final.
That's different this time, and Glenswilly is awash with green and gold.
"It's great to get the build-up. The last time there was such a quick turnaround, there wasn't really the same kind of hype.
"So, it's good to have two weeks this year and you have the flags and banners going up, and we're delighted to be back in it and able to compete in it again."
If Glenswilly are to claim the Dr Maguire Cup this week, they are going to require a big performance from their talisman Michael Murphy.
Kelly is full of praise for his teammate and says he leads by example.
"It doesn't matter what team he plays for Michael is going to have a huge role. He's probably the best player in the county if not the country.
"We're lucky to have him, and we get the best out of him, because he works so hard for the team and the club.
"He's a leader and he takes everyone along with him. He's constantly talking to boys and there's no heirs or graces about him.
"He's straightforward and tells you everything in black and white and all the boys just row in behind him, he's a massive leader for the team."
Glenswilly have not been at their best this season, but they still have made the final, and that's not something that can be dismissed easily.
Kelly says they are aware that they are representing the people of Glenswilly, and he hopes they can do them proud this week.
"Most people will say that we're very fortunate to reach the final after our patchy form this year – patchy might be a kind way of describing it.
"But we know that we are in a very privileged position coming from a rural club, and preparing for our fifth final in ten years.
"There were many men from the Glen who were probably far better players than ourselves and never got the opportunity.
"We are very grateful and we don't want to leave anything behind us."
Kilcar are raging-hot favourites for the match after their stunning semi-final performance, but there's never been much in it when they have played Glenswilly in the past.
"If you take the top four, five, six teams in the county, they all know each other inside out.
"Everyone knows the strengths and weaknesses of each other. It usually comes down to a battle, and we respond well to that and usually come out all guns blazing,
"We don't mind having our backs against the wall, we've come out of those type of situations before.
"Kilcar are flying and they are big favourites for the game. Everyone was expecting a close game in the semi-final between them and Glenties, but they won by eleven points after being five down at one stage.
"They are exceptional to be fair. They've got pace and power, and they play football the way people like to see it played.
"It's going to be a massive challenge for us, but we're going to work hard and do everything we can to try and get over the line."
A victory for Glenswilly would cap a remarkable sporting year for the Kelly family.
Caolan and his brother Leon are chasing another county medal this week, and they are hoping to be successful like their siblings Manus and Donal were in the Donegal International Rally back in June.
"It's been a massive year for us, and I need to get the bragging rights back for the Christmas table.
"Manus and Donal both did brilliant in the rally. Manus won the International, and Donal won his class, and it was a really proud day for the family.
"I won't have a leg to stand on this Christmas unless we win this weekend!"
Posted: 1:00 pm October 15, 2016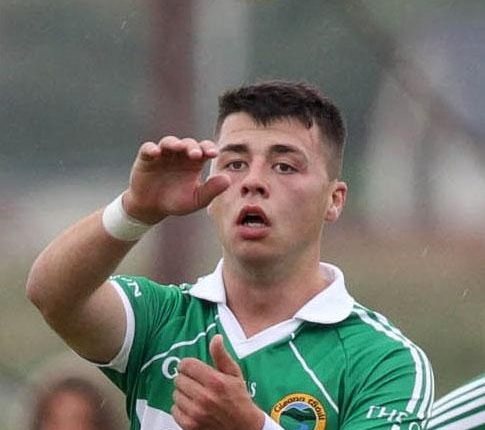 Oisin Crawford gives us an insight into the Glenswilly dressing room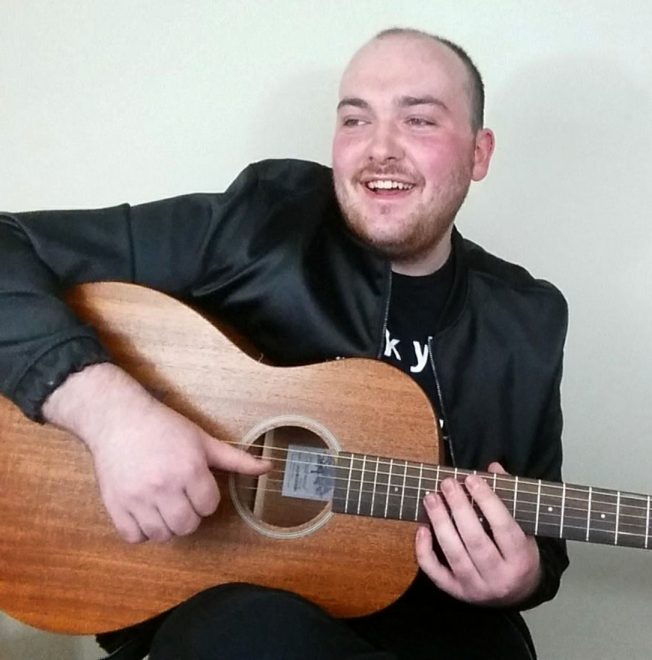 Winning the competition, it was crazy. Lost Boy was just a song that I wrote in my house and...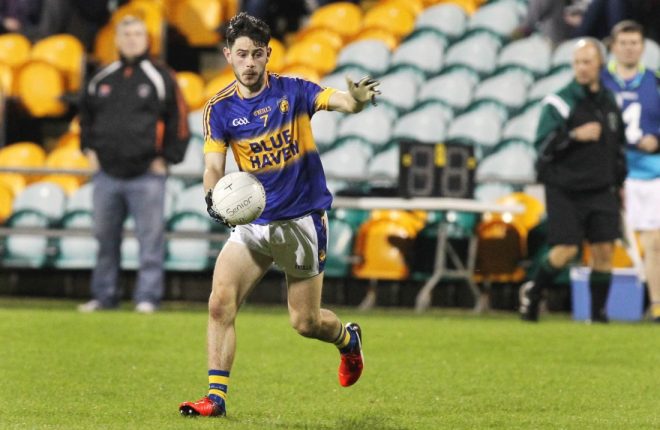 Kilcar face Glenswilly in Towney