Sergeant  Mick Galvin was found slumped in a chair in the detective's room at Ballyshannon Garda station, his inquest heard yesterday, (Wednesday).
He was in full Garda uniform except for his tie.
He shot himself with a Garda-issue Sig pistol and he had left a suicide note in his own office in the same station, Coroner Dr Denis McAuley was told at the inquest in Donegal town.
The gun, taken with a key from the locked armoury in the station, was beneath the chair. There was no evidence anybody heard the shot being fired.
Sgt Galvin's wife, Colette, sat quietly with relatives in the courtroom, occasionally sipping from a glass of water during the evidence.
Dr McAuley, who returned a suicide finding at the inquest, said that as a doctor and coroner he had learned that when a person was suicidal the awful thing was that it was temporary but at that time they felt there was no other way of getting around their feelings.
"It's just sad that Michael had that sense that evening and had access to munitions. It's sad. It seems so ridiculously simple but it is."
The 48-year-old father of three, who was under investigation by the Garda Ombudsman commission and didn't know he had been cleared, last spoke to colleague Garda Paddy Battle shortly before he took his own life in the early hours of May 28, 2015.
Gda Battle, a friend of the dead man for 10 years, told the inquest he received a phone call at 11.50 pm on the 27th and they talked about the job and sport.
Sgt Galvin told him he was leaving to go home soon and they agreed to meet again in the morning. "Later that morning I was informed of his death", said Gda Battle.
Garda Claire O'Hara, who was on duty in Ballyshannon with Sgt Galvin, said she entered his office to speak with him at 4 a.m. and he wasn't there.
At 4.40 a.m. Colette Galvin phoned the station inquiring if her husband was still there.
Gda O'Hara said that with colleagues she checked all offices and didn't locate him. She returned to his own office and saw a suicide note addressed to his wife. She accepted that it may have been there when she first entered.
She informed senior officer Supt Colm Nevin by phone that Sgt Galvin was missing.
Detective Ciaran O'Brien, who came on duty at 7 a.m., told of finding Sgt Galvin in the detectives' office. He was slumped in the chair with a gunshot wound in his head.
The inquest heard that Gda O'Hara wouldn't have access to the detectives' room – explaining the delay in discovering him – but Sgt Galvin had access to it.
Earlier this year Mr Justice Frank Clarke investigated the GSOC handling of its inquiry into an incident on New Year's morning 2015 when 23-year-old mother of three Sheena Stewart died in a road accident in Ballyshannon.
Sgt Galvin and other gardai had some interaction with Ms Stewart before the accident.
They had been cleared of any wrongdoing but Sgt Galvin had not been notified.
Judge Clarke reported that the GSOC was mistaken in its decision to instigate a criminal investigation into the actions of the gardai following Ms Stewart's death.
Posted: 6:15 pm September 14, 2016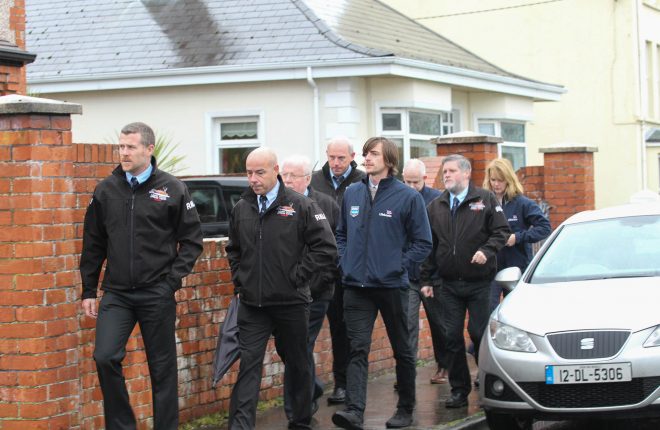 The inquest has heard from Davitt Walsh, who swam out to the sinking car in a desperate attempt to...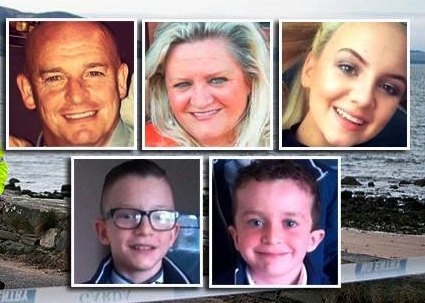 The family who lost their lives in the Buncrana pier tragedy last year could not open the doors...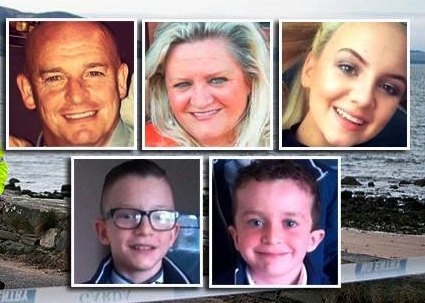 Five members of the one family tragically lost their lives when their car slipped off Buncrana pier into Lough...