'OUR family's lifetime of seeking reassurance about our sisters care is set to continue, coupled inevitably with more sleepless nights'.
These heart-rending words are contained in a lengthy letter released this week by the McMenamin family from Letterkenny following last month's publication of a damning HIQA report into disability services at Ard Gréine Court in Stranorlar.
The report's findings by Inspectors from the Health Information and Quality Authority revealed a number of very serious incidences of regulatory non-compliance and inappropriate care practices at the facility which provides residential care for adults with mild to severe Intellectual Disabilities (ID).
The letter, signed by Eddie McMenamin, Aisling Duffy, Martin McMenamin, Karen Hegney and Mary McMenamin Doherty, explained that the HIQA report has significant relevance to their family as their sister is one of the residents in receipt of care within the service.
"We are once again angry to be confronted with major fears about the safety and standards of care in the setting. We say this because as a family, we previously had very grave concerns about the care and safety of our sister.
"Driven by our parents insistence and desire for proper safeguards and care, this had necessitated at one stage, to relocate our sister from Donegal ID services to an alternative safer facility in a different jurisdiction for a period of three years. Our sister subsequently returned to a much developed and improved Donegal ID service. At that stage we felt suitably reassured that the care and standards had greatly improved and that there was a more positive culture and narrative, to the care provided," the letter read.
However, the family state that the release of the HIQA report has 'reawakened' the time old fears about safety and care.
"The gains eked out by our parents were torn assunder in the recent HIQA reports. All the bad old care practices that we though were gone have been laid bare again in the reports and horrified us all over again. They included chemical restraint, physical restraint, allegations of resident abuse not believed and not reported, missing money and categorical denial by senior managers of any incidents, suspicions, allegations or investigations of abuse in the previous two and a half years. It caused us as a family to question the whole nature of care and to wonder whether the services represented a safe environment for our sister.
"Even more worrying was the response of the HSE media trained representative sent out on the airwaves to reassure and calm listener anxieties about the HIQA report (Highland Radio, Tuesday 30th August 2016). The HSE representative came across as dismissive of the report, even agreeing with the show presenter who had suggested that perhaps HIQA got it wrong. During the show the national definition of abuse was even challenged. There were no apologies or admissions that the service was deficient in its duty of care to the residents. All that was offered was platitudes and well-worn clichés that the service will 'monitor' and 'review" their activity, instead of details of any specific action plans. Again worryingly, the new manager disclosed that the safeguarding team who were available for staff to report concerns to, did not receive any during the tenure of their availability. This smacks of either a high degree of institutional complacency of all staff in the service, or indeed may reflect a staff group fearful about reporting concerns.
"The HSE representative also led us to believe that 'Peer to Peer' abuse appeared to be an inevitable part of the daily grind and was just accepted as something that happens every day. It is clear that when it occurs, residents who display behaviours that challenge for whatever reason is not regarded as frustrated resident communication, being in pain or an expression of a need. When it does occur, blame appears to be apportioned to individual residents for assaulting each other. This acceptability to normalize and blame residents when incidents occur, seeks to strip all responsibility from senior managers, and to some degree by care staff on the ground. There does not appear to be a desire to gain an understanding of the causative underlying factors or any learning that can be applied from previous incidents. This service deficiency is clearly stated in the HIQA reports.
"We as a family totally concur with some of the sentiments expressed by public representatives that there are some very excellent staff at Ard Greine Court, who are very dedicated and hardworking, however we have historically found it difficult to extend this sentiment to some senior managers within the services. They seem to lack compassion and caring, and view the power-washing, painting and the provision of plant boxes for houses as more important HIQA requirements than safeguarding residents and implementing statutory reporting requirements. In the past, from our experiences, the Intellectual Disability service has been characterized by mediocre senior managers determined to achieve mediocrity. They have consistently failed to even ensure the service meets current minimum statutory standards requirements.
"For us, all of the above only cement the notion that staff within the service in senior management positions, are promoted to the level of their incompetance. But this may be too simplistic, as on reflection the senior managers behaviour from the HIQA report may be more reflective of deliberate behavior involving deception and deceit rather than simply ignorance or incompetence. Why didn't the service react following last April's Primetime profile of Aras Attracta in Mayo and ask questions of itself? We believe the service displays an inability to critically look at itself in the mirror, and believe even if they were to do so, they would likely only see what they want to see. RTE Primetime and the public saw things differently in Aras Attracta, what if it was Ard Greine Court, what would we see, what would be the reality? There is clearly a disconnect between the frontline staff who are observationally very caring and sincere and senior managers who don't respond to their reported concerns.
"Sadly our old family fears continue, but are now extended. They include fear of other possible incidents have not been reported to us. For example, are there possible unreported instances of historical institutional abuse; sexual abuse; poor or delayed medical care as well as continuing safeguarding issues?
"Additionally, another family concern is the fear of a backlash or repercussions in challenging the service, which ultimately cares for our sister. Nevertheless, we do not intend to be silenced or held a hostage to fortune for conveying our feelings and concerns.
"The criticisms we have elicited are not borne of malice or vexation, but of genuine concern for our very vulnerable sister. It is also doubly difficult to vent our concerns as there are three of us who are, or have recently worked in the HSE, and know all too well of the significant challenges that are faced by all facets of the services on a daily basis. However, regardless of recourse limitations and any negative external forces, do not excuse unsafe care to vulnerable adults.
"Whilst there is clearly a managerial deficit within the Service, it is not just about managing services, but about positively leading the Service. There is a need for more external independent appointments of new managers who will not only [at the very least], be a 'safe pair of hands' but who will have the necessary vision to take services to the next level of safe care, citizenship, fulsome community integration and away from the current dangerously institutionalized congregated model of service. The Intellectual Disability Service needs to take off its blindfold, stop denying that the service falls far short of modern standards. Yes it has come a long way, but not far enough to sit on its laurels. Rather it should embrace the recommendations proffered in meeting safer better care standards set out by the regulatory authorities. But they should not stop there, they should seize the opportunity for new developments and practices that will create a service in which people are enable to fully achieve their life goals.
"Our family intend to hold the local service to account in implementing the necessary changes in support of the recommendations of HIQA as they should apply to our sister or any other resident. Thankfully our parents are not alive to relive their previous concerns for their daughter and experience the disappointment the HIQA report paints of the current service. Our family's lifetime of seeking reassurance about our sisters care is set to continue, coupled inevitably with more sleepless nights," the letter concludes.
A spokesperson for the HSE said that they accept the findings of the HIQA reports with regards to inspections of disability services at Ard Greine Court in March and May 2016.
"We acknowledge the concerns of family members and realise that these reports make for difficult reading. We are working hard to address these concerns. We have implemented a service improvement programme at Ard Greine in response to these inspections.
"We are happy to meet with the family to discuss their concerns," the statement read.
Posted: 3:05 pm September 21, 2016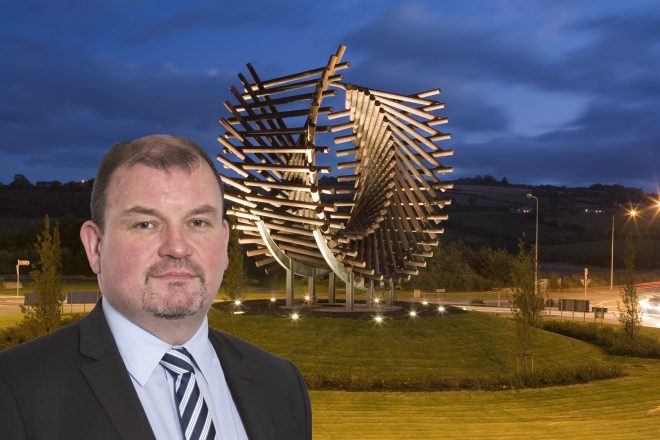 The figures, released to Councillor Ciaran Brogan this week, show an increase of 13.3% on the previous year.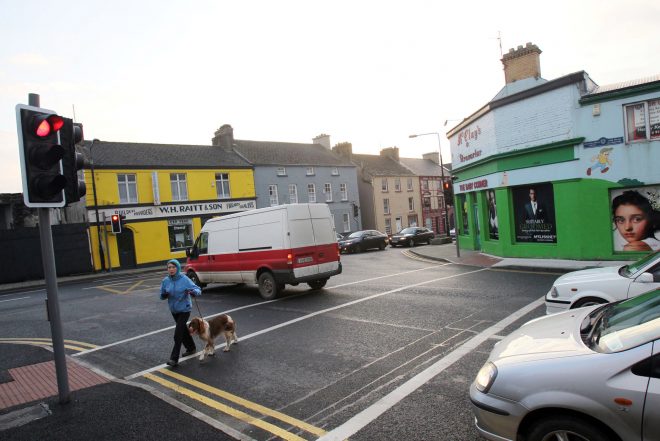 McClay's Corner is a prime location for any commercial unit or business fronting onto the Stranorlar to Letterkenny Road...