County Final appearances are nothing new for St Eunan's underage sides, but today will be a special day for their Under 16 team.
St Eunan's have performed well at this age group as they have gone up through the ranks, but they haven't had it all their own way, and have had to play second fiddle to Sean MacCumhaill's in the Northern Board region.
However, this year under the tutelage of Pauric Ryan, Sean McIntyre, and PJ Kelly, St Eunan's have seen off managed to see off the Twin Towns side in the Northern Board semi-final and they have not looked back since, and will face Killybegs in the Division 1 League Final in Glenfin today at 5.30pm.
"It's great to be looking forward to a county final, because it's the first time this side has ever managed to get out of the Northern section," Ryan explained.
"MacCumhaill's were always that wee bit ahead of us, and the likes of Buncrana and Muff were tough opposition too.
"This year we managed to beat MacCumhaill's by seven or eight points and we've made it through to the final, and it will be a new experience for our lads."
St Eunan's have a talented team, with Buncrana Cup representatives Eoin O'Boyle and Peter McEniff key components, while Conor O'Donnell has been in scintillating form, and Darragh Ellison and Shane O'Donnell have also caught the eye.
Ryan says the team have worked hard and they are starting to get their rewards.
"At the start of the year, we knew we would have to work hard if we were going to get the better of them, and that's what the lads did.
"Our attendances at training have been great, and we have really lifted the ante and improved our work ethic this season."
St Eunan's got the better of Naomh Padraig, Muff on a scoreline of 3-16 to 3-10, and the win was even more impressive considering they were without four key players – McEniff, Michael Gallagher, Brendan Horgan, and Anthony Gallagher.
Ryan said: "We defeated Muff, without four of our starters. We were missing three defenders and a forward.
"My outlook on these things is that you have what you have and you get on with it and do your best. Some lads get hurt and others have to go away on holidays and things like that, and it gives someone else a chance.
"It has given us a few headaches because we have 18 to 20 players really pushing hard for a place in the starting fifteen.
"You have another four or five lads on top of that who are chomping at the bit, looking to be involved as well.
"Doing the hiring and firing, so to speak, is never easy, and there will be a few lads who are going to be very unlucky this week."
Killybegs have had an excellent few weeks as they defeated Naomh Conaill in the Southern Board final by 4-4 to 2-9, and then followed that up with a one-point win against Muff to book their place in the decider.
They were also victorious in the Ulster Under 15 Óg Sport on Saturday defeating Carrickmore in the final, and Ryan was impressed with that triumph and he feels the Fishermen are favourites this week.
"That was a marvellous achievement and I'm sure they are all on a high from that and it will have given them a lot of confidence.
"We were up watching them in the Southern Final and they got past Naomh Conaill by a point on a funny scoreline.
"Their forwards are very good, particularly Ryan Cunningham, whose name would be known throughout the country.
"I suppose we did beat Naomh Conaill by more than they did, but they have since won the Ulster Óg Sport title, and I would say that makes them favourites for the game."
Posted: 12:00 pm September 11, 2016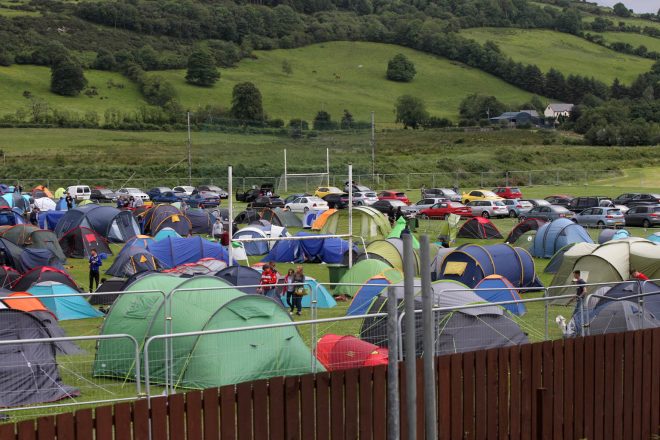 Over the course of last weekend, more than 1,500 people in 800 tents, 600 cars and thirty camper vans...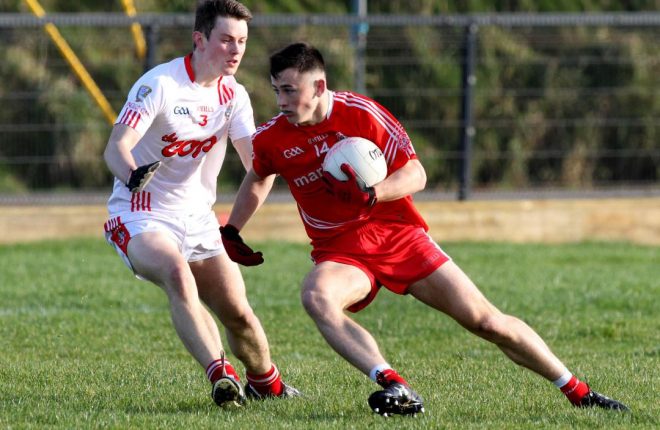 IT'S been a case of déjà vu for Glenfin this season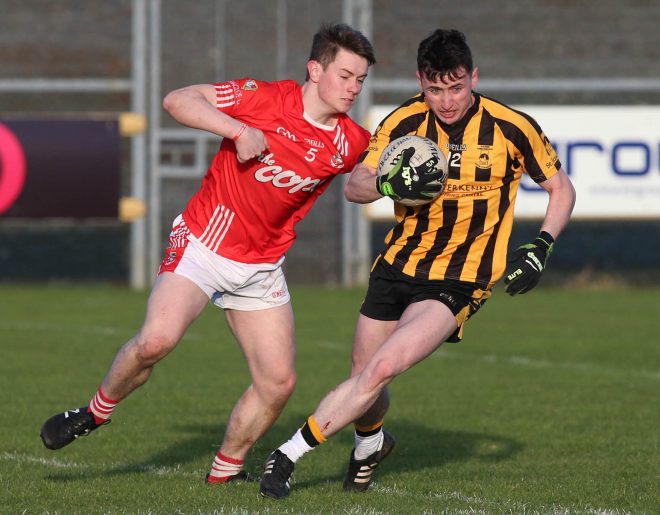 By Frank Craig Conor Gibbons says St. Eunan's aren't getting too carried away with their 100% start to the...