THE Gysling family of Harvey's Point Hotel, have announced the sad passing of their iconic goose 'Harvey', who has been a feature of the award-winning establishment since its inception.
When the large goose first waddled ashore in 1989, the hotel was in a very early stage of development.
Like the thousands of guests who would stay there over the next 27 years, Harvey was accorded a Céad Míle Fáilte and offered some tasty morsels from the kitchen.
He obviously liked the experience, for he never again moved further away than a swim in Lough Eske.
Harvey slipped into a routine of waddling from lakeshore to the hotel lawn every morning for his 'breakfast', watched by guests who were enjoying their own in the Lakeshore Restaurant.
Not a goose to be trifled with, he nevertheless had a soft spot for brides and liked nothing better than 'sampling' a bridal dress, like that worn in the picture by Fiona Porter at her Harvey's Point wedding in July 2014.
Harvey played a prominent role in the hotel's 25th anniversary celebrations in 2014, but experienced health problems over the past year.
He was officially 'retired' earlier this year and has since been lovingly cared for by Renate, wife of Harvey's Point founder Jody Gysling, at their home near the hotel where he lived in a specially built compound complete with its own swimming pool.
He was fondly remembered to-day by hotelier Deirdre McGlone who said: "Our gorgeous goose Harvey, was an integral part of the team which built and developed Harvey's Point Hotel. Now that he is in that part of the universe where great geese go, we hope that he will inspire us to continue our work of looking after our guests and that he will one day send us a webbed successor who will grace our lake and our lawns."
Posted: 11:00 am September 21, 2016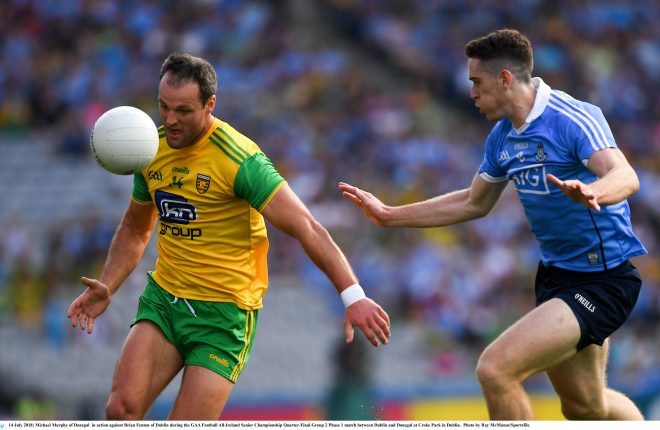 Dublin too strong in Croker.