TODAY will be a special day for the Milford as they collect the Division 2 League title.
The club have battled down in the lower echelons of the All County League for the majority of their 33 year existence, but 2016 has been a year to remember.
Under the guidance of Danny O'Donnell, Milford have had an excellent campaign and they were crowned league champions last week after Four Masters failed to defeat Sean MacCumhaill's.
They will be presented with the trophy after their league fixture with Malin today (throw-in 6pm), and are looking forward to competing in Division 1 for the first time next season.
It's the type of progression that team captain Paddy Peoples could only have dreamed about a couple of years ago.
Peoples has played senior football since 2001, and most of that has been spent climbing up to Division 3 and down to Division 4 again the following year.
He has won promotion six times, and been relegated on four occasions in his 16-year career, but now they are firmly on the rise.
"There's no doubt we were a yo-yo team until we won Division 3 last year," said Peoples.
"We were always going up and down, and even the years we stayed in Division 3, we were only just about staying in it. It wasn't like we were competing.
"I think mentally we just didn't think we were good enough to play in that league.
"I think our mindset is different now and we're putting in the hard work that's needed."
It's been a whirlwind few years for Milford since 2013, when they won Divison 4 and the Junior 'A' Championship.
They just about stayed in the third tier the following season, but the club did claim silverware when their under 21's won the 'B' championship.
Last season under Shaun Paul Barrett, they won promotion to Division 2 for only the second time.
They would have been considered one of the favourites for relegation this term, but had no difficulty adjusting to the higher standard.
Peoples said: "For me personally, I thought it was going to be a tough challenge to stay up.
"We knew a few of the teams from playing in the championship and divisional leagues and things like that.
"Promotion wasn't really on the agenda, but we made a good start and surprised a few people, including our own management I'd say.
"We've had our fair share of luck on the way, but you need that."
Milford lost twice in their opening four games but gradually started to build up momentum, and after the tenth round of fixtures they reached the summit of the league table for the first time, and didn't relinquish top position.
"The home game against Four Masters was a big one. They are an established senior club and it was a good test for us. We beat them and went top of the league.
"In the reverse fixture against Four Masters, we got off to a terrible start, but we showed good character to come back and get a draw.
"Even when we lost to Naomh Columba, we bounced back well. In previous years, we would have just thought that was the bubble burst, but we kept at it.
"We've won a lot of tight games and I think we deserve to go up."
It's not just on the pitch that Milford have been putting in the hard work.
Donegal Strength and Conditioning coach Paul Fisher plays for the club's reserve team and they have tapped into his expertise this year.
"Our preparation has been excellent. Paul sent us out a programme last November before we even had a manager in place.
"The thinking was that we're in Division 2 now and we're going to have to step up, and to be fair, all the boys bought into that.
"We're still going strong with the gym work, and we need to keep at it, if we were going to be competitive in Division 1."
When Shaun Paul Barrett was appointed as Donegal minor manager last year, Milford went in search of a new bainisteoir and they turned to Danny O'Donnell.
The Rannafast native won the Intermediate Championship with his home club Naomh Muire in 2013, and Peoples says he has been a good fit for the Moyle View Park outfit.
"His knowledge of the Division 2 was a massive help to us. He had a lot of experience of that league, whereas we didn't.
"It was a bit of a shake up for us too. Most of the younger lads had only really played for SP, and they had a lot of success with him.
"But when Danny came in, it probably took people out of their comfort zone a bit. He had knowledge of our players, but he didn't actually know anyone. It was a clean slate.
"He would have known a bit about 'Chippie' (Christopher Barrett) and Cathal (McGettigan) as they were involved with county underage squads, but the rest of us had a point to prove.
"We've worked hard, and there's a decent squad there now."
Peoples will turn 33 next March, and his experience and leadership will be crucial for the team in Division 1 next season, and he is looking forward to visiting unfamiliar grounds in 2017.
"It's been a long wait. I would have liked to have made it ten years ago. I'll be sticking around for another year to give it a go anyway.
"It will be a difficult challenge, but some of the boys have said that if I stick around, they'll do the running for me!
"We know it will be very difficult. It's going to be an early start for us if we're going to be ready, and we want to give it a good go.
"I would have played in most grounds in Donegal, apart from where the Division 1 teams play. I've never even been to Towney, never mind play there.
"We would have been used to playing Division 4 teams, so it will be a novelty to be going to Glenties and Gaoth Dobhair next year.
"We're also looking forward to taking them to Milford as well, and I'm sure the crowds will come out to see those big teams and their county players.
"We know that teams will probably look at us and think that's four easy points, and we'll have to prove that we're better than that."
While Milford have already secured one piece of silverware this season, they are also eyeing up the Intermediate Championship title.
They breezed through the group stages and play Naomh Bríd in the quarter-finals next weekend, but Peoples insists that the team won't look past that game.
"From the start of the season, Danny said our aim was to stay in Division 2 and get a good run in the championship.
"We managed to stay in Division 2 and better that, and we'd love to do well in the championship, but it's a big, big ask.
"Our next game is against Naomh Brid and we won't take them for granted. Senior football is still a long way off."
Posted: 11:30 am September 17, 2016
It's an exciting time at Cannon Furniture and Furniture Removals in Milford with their new showroom now open and...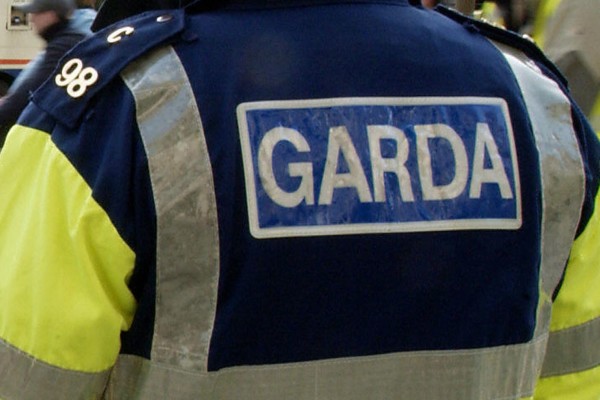 Intruders gained access through the roof in an overnight raid at a filling station outside Termon last night. ...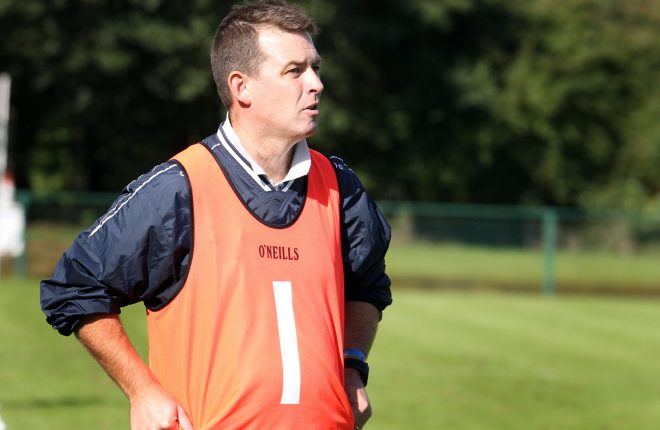 IT'S said that only the toughest teams can survive in the provincial competitions.