LETTERKENNY strongman John Watson is the new European Deadlift champion.
The well known businessman won gold at the World Drug Free Powerlifting Federation (WDFPF) European Championships in Amsterdam yesterday.
A former President of Letterkenny Chamber, John (45), is the proprietor of Watson Hire. He has been powerlifting for two years and this is the peak of his career so far.
"We didn't get wanted we wanted, but we did enough to get the win," his coach Emmett Rushe of Rushe Fitness said after John secured the 90kg Masters 2 Deadlift title.
This year he won silver in the IDFPA Full Power event in July before securing gold in the IDFPA Deadlift championships in Cork in August.
The deadlift, one of three 'powerlifting' exercises, sees competitors lift a loaded barbell off the ground and holding it in position in front of their hips. After an allotted amount of time, the bar is lowered in a controlled manner.
He attributes his success to training hard but sensibly with Rushe Fitness in Letterkenny.
"I started training with Emmet back in January, after a lay off due to injury. Since then we have focused on improving my strength and my mobility in the lifts," he said.
A member of Tir Chonaill Wheelers in his teens, John's cycling career ended when he was knocked off his bike during a training run.
"I started messing with weights about five years ago. I was in the gym one day when I met Mick Coleman, a powerlifter from Ballybofey. He told me that I had natural strength and he showed me how to power lift properly. Now I can deadlift 32 stone," he said.
Posted: 12:09 pm September 18, 2016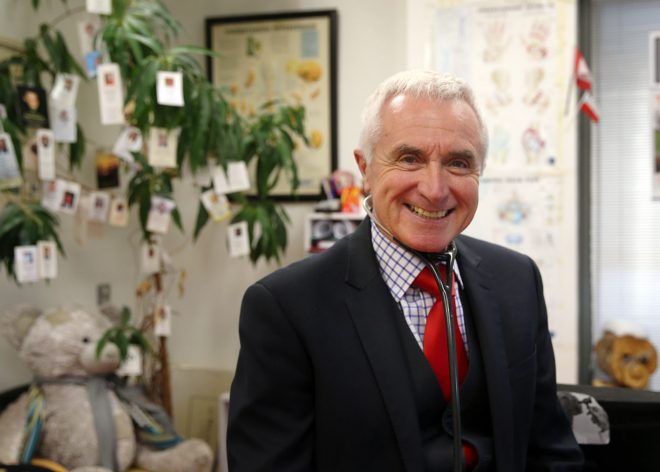 Letterkenny based GP Dr James McDaid said that an 'awful' lot of people across Donegal were using benzodiazepines.