Name: Amy Boyd
Age: 18
Occupation: Student
Team: Lagan Harps

If you were throwing a party and you could invite anyone in the world, dead or alive, who would you ask around? Would have to be Megan Mc Kenna.
Where do you like to go out to celebrate after a big victory? Definitely the Central in Letterkenny or the Grill on a Sunday night!

What's the worst pitch you've ever played on? Glenree.

Which character in any film are you most like? Anna Kendrick.

Any odd items in your kit bag? There's always a few bags of sweets lying about in it, nothing too odd.

Who's the biggest joker in the team you play for? Would definitely 100% have to be Caroline Gallagher (Daisy), she's the one you'd always find flirting away with the referee and linesmen!

Which teammate has the best looking other half? Nadine Crawford, her Ciaran's a wee dote.

Who is the worst trainer? Nikita Burke, she has a very busy schedule.

Who spends most time in front of the mirror in the dressing room? Wee Zoe Green is fond of the mirror, always fixing the hair.

Who's the best/worst person to sit beside on the team bus? Yet again Caroline Gallagher, you'd nearly have to lie in the boot to get a good sleep on the way back from a match.

Who has the best and who has the worst diet on the team, and what does it include? The best diet goes to Michelle Kearney Kelly for definite, she's salad mad, you'd be scared to eat a bag of crisps beside her. The worst diet goes to Ciana Brogan, rumours are that she's moving into Pat's Pizza.

Toughest opponent you have faced? Noreen Doherty.

Best or worst quote you've heard, either from a manager, player, opponent? The best is "It's not whether you get knocked down, it's whether you get back up" – Gabriel Crawford.

Best manager you've ever played under? Brid Mc Ginty definitely, puts so much commitment and effort into everything. We really would be lost without her!

Best ever performance? One of the matches against Cork down in Limerick for the Donegal squad.

One to forget? Probably the U18 National Cup in Sligo last February against Castlebar when I tore ligaments in my ankle.

Sporting ambition? Hopefully get to travel to America in the future to play for one of the ladies teams over there.

When you were playing in the back garden, who did you pretend to be? Alex Morgan, she's quality.

If you were in charge of transfers, who'd be in and who'd be out of the team? If I answer that I'll be the one getting put out of the team! haha.
Posted: 2:13 pm September 22, 2016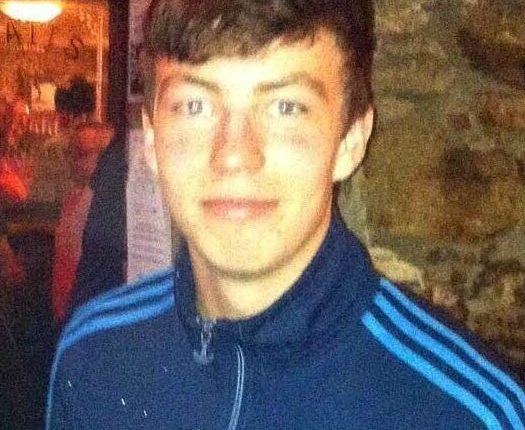 James Kee stepped into the Five minutes with hotseat recently
Paul Burns gave us an insight into the Donegal hurling dressing room.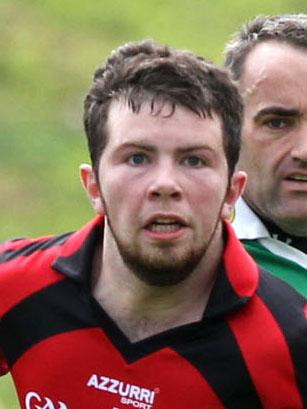 Calvin Bradley gives us an insight into the Red Hughs dressing room.