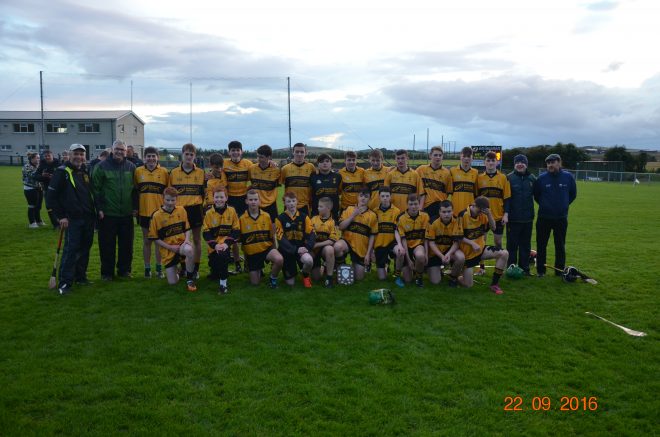 ST Eunans hurlers beat the Buncrana team final by the narrowest of margins to win the U16 A League Cup in Burt on Thursday evening.
Eunans started straight out the blocks with points from Shane O'Donnell and a goal by James Kelly to give them a 1-02 to no score lead after 15 minutes.
However the Buncrana team, managed by Seamus Grant, did not panic and slowly got to grips in midfield with Niall Doherty delivering quality ball into their forwards. The Buncrana forwards did not waste their chances and slowly chipped away at the St Eunans lead and put up an unanswered 1-04 score to lead by two points.
Heroic defending by the St Eunans backs, led by centre back Darragh Doherty, kept St Eunans in the game allowing them to launch attacks from where James Kelly delivered a ball into the Buncrana goal area and St Eunans Ethan Doherty was able to climb highest and tip into in for a goal.
Great pressure by Buncrana's Aaron Craig led them to score two points almost immediately before St Eunans Jordan Barr scored the last point of the first half, with Buncrana leading 1-09 to 2-04.
The second half started as the first as a tense affair and a battle for the middle area. The half time team talk by the St Eunans management must have worked as St Eunans slowly got control and started delivering into the Buncrana danger area, but superb defending from the Buncrana backs and goalie Darragh Doherty kept his nets unrattled in the second half.
Buncrana were slowly being pushed back but Niall Doherty was always dangerous from placed balls and kept the Buncrana lads ahead with 3 points in the first 20 minutes of the second half. Buncrana threatened the St Eunans goals on occasions but by stout defending the St Eunans goalie Darragh McBride and his full back line managed to clear the lines.
St Eunans pressed and slowly chipped away at the Buncrana lead with frees scored by Shane O Donnell and the scores were level with 8 minutes to play. However momentum was with St Eunans and their continued pressure rewarded them with a free from 50m out, which captain Shane O Donnell calmly slotted over. St Eunans hung on with the one point advantage to the final whistle and were rewarded with their first U16 A league title in recent history.
St Eunans: 1.Darragh McBride 2.Mark McGinty 3.Andrew O Connor 4.Keenan Barret 5.Oisin Randles 6.Darragh Doherty 7.Rory Doherty 8.Brendan Horgan 9.Ethan Doherty 10.PJ McBrearty 11.Cormac Finn 12.Shane O Donnell 13.James Kelly 14.Jordan Barr 15.Dylan Doogan Gavin Ford (on 45 Minutes for PJ McBrearty) 16.Sean Ryan (on 35minutes for Rory Doherty) 17.Paul O Donnell 18.Russel Ford 19.Damien Whoriskey 20.William Hutchinson 21.Ronan Kelly 22.Mark Mulholland
Buncrana: 1.Darragh Doherty 2.Fionn McLaughlin 3.Oisin Doherty 4.David Casey 5.Jason McLaughlin 6.John Vaughan 7.Gavin Kelly 8.Niall O Doherty 9.Evan McCallion 10.Tom McLaughlin 11.Aaron Craig 12.Matthew Mulholland 14.Conor Redmond 15.Liam O Doherty 16.Ruari Doherty 17.Gavin Deehan 18.Owen Tourish 19.Caolan O Neill 20.James O Hagan
Posted: 12:00 pm September 23, 2016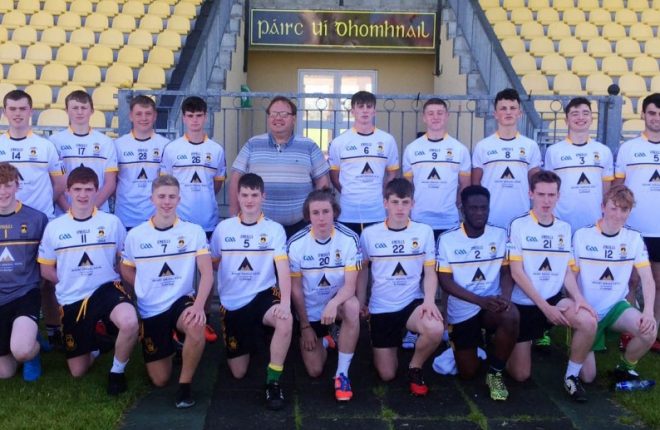 St Eunan's face Enniskillen Gaels in Belfast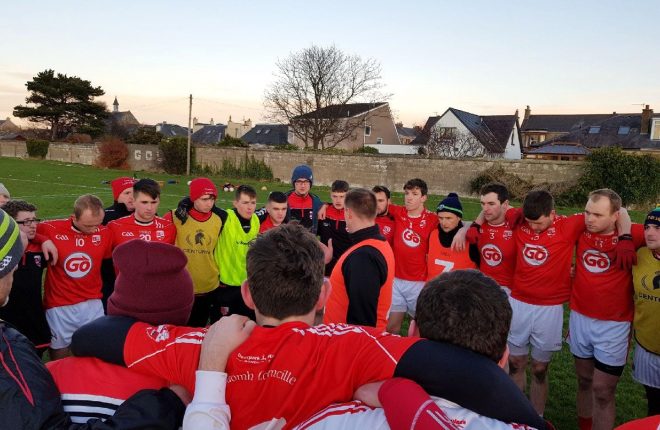 Great victory for Naomh Colmcille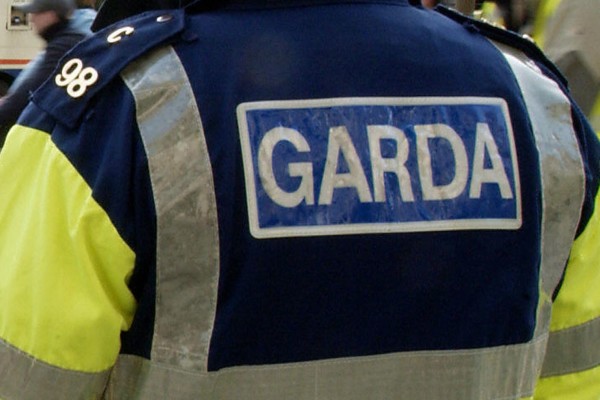 A serious road traffic collision occurred in the early hours of this morning in Burnfoot.    Gardaí...