GOOD things come to those who wait. Just ask Letterkenny rower Sinead Jennings who will finally made her Olympic debut today, aged 39 years.
The mother of three is taking part in the Lightweight women's double sculls in Rio alongside Claire Lambe.
THe pair finished second behind South Africa to reach Wednesday's semi final where the first three boats will go on to contest the Olympic final.
Having spent sixteen years trying to reach the Olympics, Sinead now stands just seven minutes (give or take a few seconds) from an Olympic final. Dreams really don't get much better than this.
Speaking to the Donegal News, Sinead said that it would be a dream come true to reach the Olympic final.
"We're there or thereabouts. The margins are tiny as there's only two or three seconds separating the top twelve boats. If we come out on the right side of those margins and row the best possible race we can still make the final. Once in the final anything can happen," she said.
The lead up to Rio couldn't have gone much better for Sinead and Claire.
"We've just come out of a brilliant training camp in Spain. We recorded a new personal best time (6mins 55 secs) in the last World Cup race and did that again in Spain on tired legs," she said.
Married to two time Olympic rower Sam Lynch, Sinead's younger sister Caitriona is also an Olympian having competed in the marathon four years ago in London.
"They've both been very helpful and supportive. I've been trying to achieve this goal since 2000 and there's been a few near misses. Now that I'm finally there I intend the fully enjoy the experience," she said.
While Sam has joined Sinead in Brazil their three daughters – Clodagh (5), Molly (3) and Hannah (2) – have stayed at home.
"It's been tough being away from them these past few weeks but we've all had a good year together – something that wouldn't have been possible had I been working as a doctor. We're going to Spain on a family holiday after Rio. It's already booked and I can't wait," she said.
In the meantime, Sinead and Claire remain fully focussed on the job at hand.
"There are twenty boats entered, seven or eight of whom could win Olympic gold – including us! There's a good Canadian crew while the Kiwis, Brits, Danes, Dutch, South African and Chinese crews are all there or thereabouts too.
"The last camp was tough but I think it's also helped to make us a really strong unit. I'm nervous but excited," she said.
Posted: 8:18 pm August 8, 2016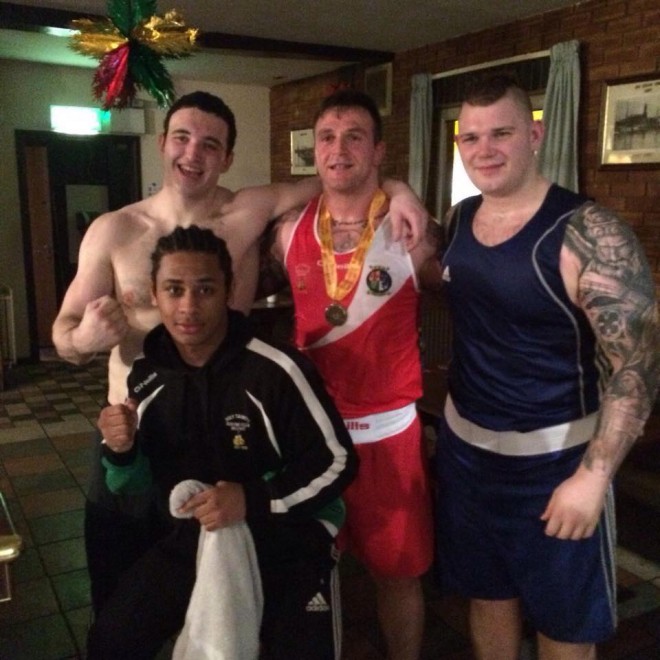 Boxing out of the Holy Trinity club in Belfast, McMonagle had been looking to book his place in the...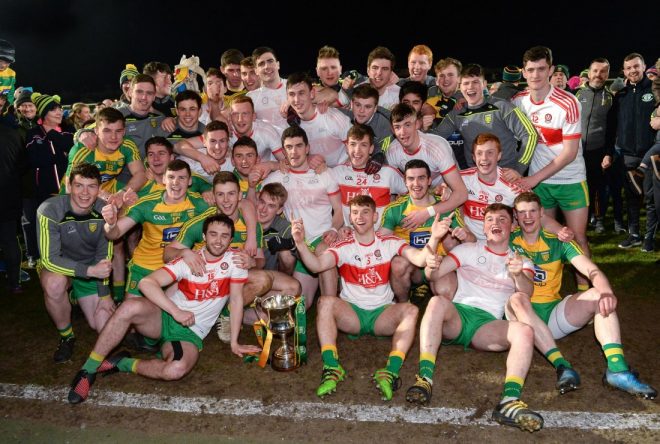 The days of celebrating Ulster titles into the night - and maybe most of the following week - are...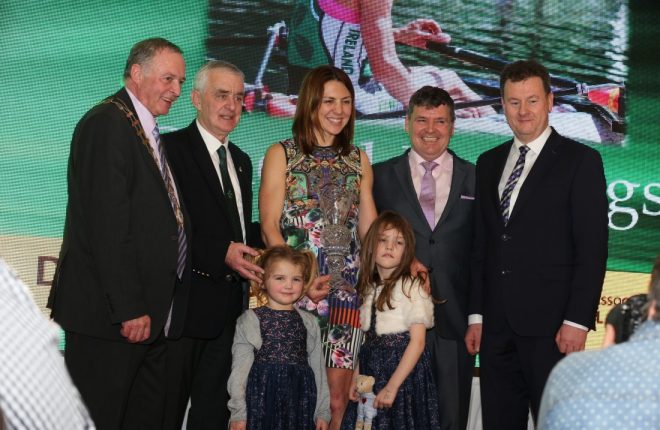 Olympic Rower Sinead Jennings was tonight named Overall Donegal Sports Star of the Year for 2016 in the Mount...