The all new Hilux builds on 50 years of heritage to set new benchmarks in strength, performance and drivability, while introducing even higher levels of comfort and equipment. Tested by the world's toughest terrains and equipped with advanced technologies to keep you safe, in control and connected, it's a pick-up that gives you more and takes you further.
QUALITY, DURABILITY AND RELIABILTY
The Hilux frame and body structure have been redesigned to ensure toughness, while a stronger, wider under-body offer greater protection. All the components of the Hilux are made to withstand the most rigorous tests. The new frame also contributes to improved handling and ride comfort, working hand in hand with the new suspension and gear ratios.
IMPROVED PICK-UP CAPABILITIES
Work hard and play harder – Hilux helps you do just that. The new suspension gives you the ride comfort you would expect in a premium SUV and combines it with the power of a workhorse. You can
load even more of your work and leisure gear, by making use of the 3.5 tonne towing capacity for single cab and extra cabs (3.2 tonne for double cab), 1 tonne payload and the enlarged deck area.
SMOKING HOT DESIGN
This is Toyota signature design at its most audacious, full of strong shapes and sharp corners that reinforce intelligent toughness. Everything from the 3d grille to the muscular wheel flare and the    dynamic side-lines spells sophisticated power. The chrome belt line along the windows and a wide choice of wheels add eye- catching highlights.
LEGENDARY TOUGHNESS SINCE 1968
The Hilux is deservedly proud of its long history of resilience. Ever since its launch in 1968, this iconic pick-up has left its mark wherever it goes. It has travelled the world, racing through the African desert, conquering volcanoes, exploring the Amazon and reaching the North Pole. In 2016, a Hilux climbed the podium of the Dakar Rally to once again celebrate a top three finish.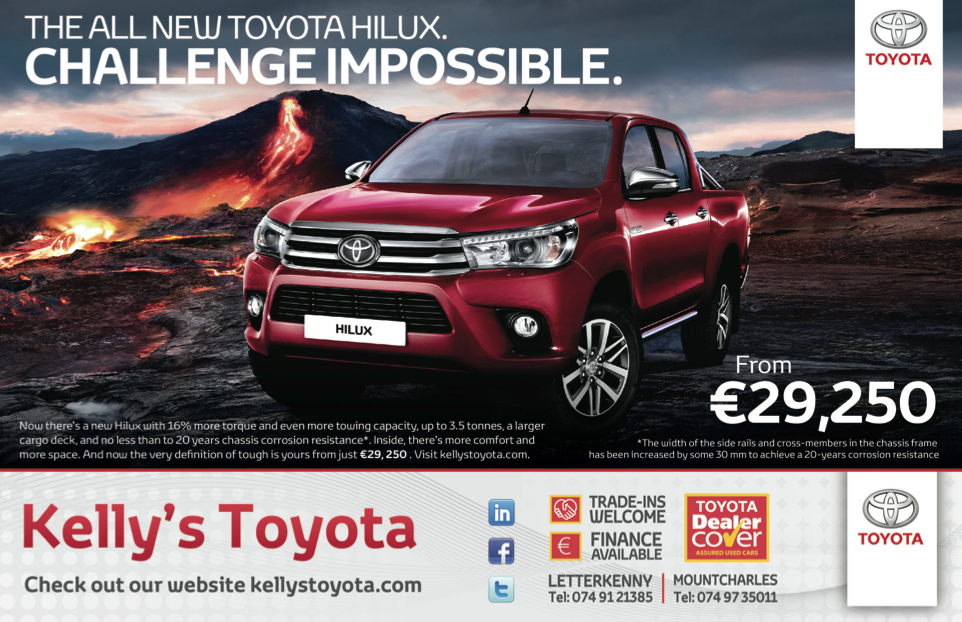 SPONSORED CONTENT BY: KELLY'S TOYOTA
Posted: 7:30 pm August 5, 2016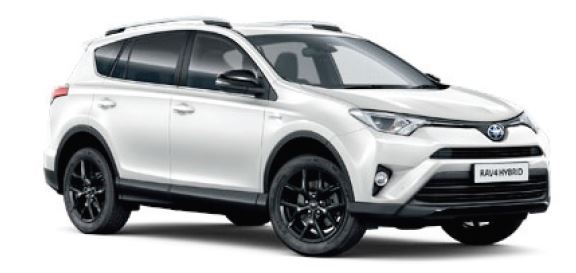 It's almost time for 182 and it kicks off at Kellys Toyota from next Wednesday 6th June with their...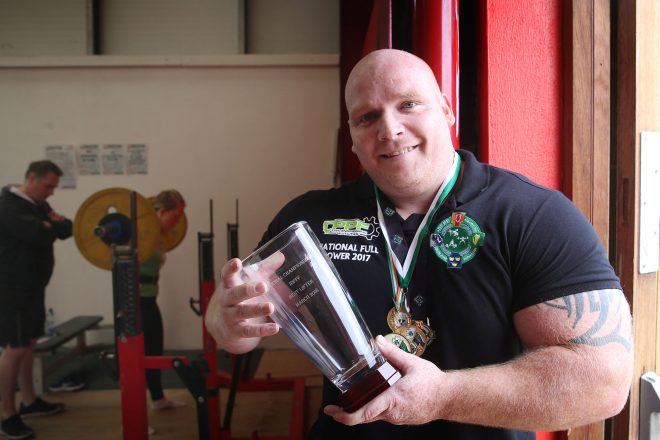 This is John's first trip to the World Championships where he will come up against full-time professionals.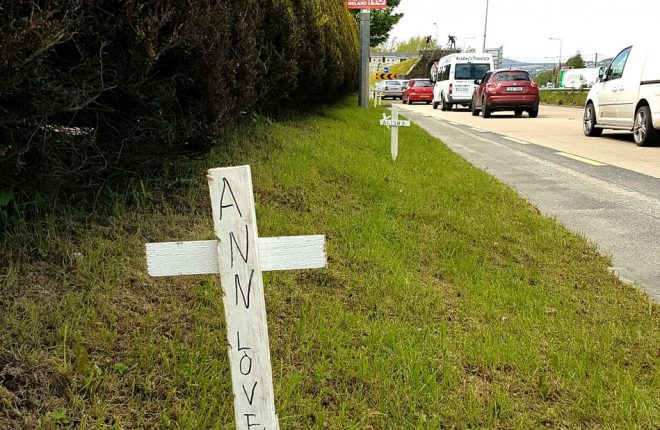 The Referendum on the Eighth Amendment takes place one week from today.