Name: John McDyre
Age: 19
Occupation: Student
Team: Na Rossa
If you were throwing a party and you could invite anyone in the world, dead or alive, who would you ask around? Biggie for the tunes, Scott Brown and Joey Barton to see would a row happen! And a few woman for Daryl Devenney to try and get the man settled down!

Where do you like to go out to celebrate after a big victory? Usually start locally in McCreadys and move up the road to Elliot's and Dan will have the karaoke out! Some men might be seen on the Sunday morning in Packie's if they're allowed out!

What's the worst pitch you've ever played on? The neighbours Dungloe haven't got the best pitch.
Which character in any film are you most like? Bradley Cooper in the Gangover! Always the man trying to keep the boys out of trouble!

Any odd items in your kit bag? Mine is pretty basic but some of the boys wouldn't be afraid of throwing a few cans of drink for the long journeys home from Inishowen!
Who's the biggest joker in the team you play for? Ryan McGonagle.
Which team mate has the best looking other half? You could pick from a few of Sean McMonagle's that he has up in Dublin during the week or down home at the weekends! Plenty of options!
Who is the worst trainer? John Paul McCready! Once the running starts he's away practicing frees.

Who spends most time in front of the mirror in the dressing room? Sean McMonagle – always last man to leave the dressing room.

Who's the best/worst person to sit beside on the team bus? Again Sean McMonagle depending on what kind of mood you're in! He has plenty of stories to tell.
Who has the best and who has the worst diet on the team, and what does it include? Them old fellas have a good diet compared to some of the young ones. Donal Trimble would enjoy a good salad while Ryan McGonagle likes frys and kebabs.

Toughest opponent you have faced? Stephen McBrearty.

Best or worst quote you've heard, either from a manager, player, opponent? From a player we played against not too long ago- 'How many lads were out on the beer last night? Terrible smell of drink off one of them!'

Best manager you've ever played under? Declan Bonner and Martin Regan
Best ever performance? Robert Emmetts in the league this year.

One to forget? Too many to name! I'm sure Declan Bonner won't be afraid to mention a few!

Sporting ambition? Get promoted this year. Best chance we have had in years.
When you were playing in the back garden, who did you pretend to be? As a defender Karl Lacey and Frank McGlynn were always the main two.

If you were in charge of transfers, who'd be in and who'd be out of the team? Michael Murphy would be in and Daryl Devenney would be out! Always in a bad mood and when we need him, he's always away on holiday with Patrick Hanlon.
Posted: 12:00 pm August 19, 2016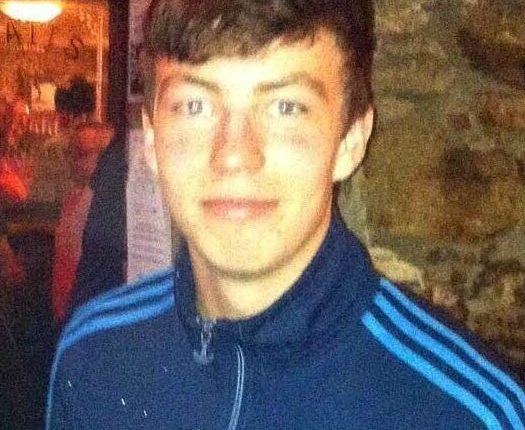 James Kee stepped into the Five minutes with hotseat recently
Paul Burns gave us an insight into the Donegal hurling dressing room.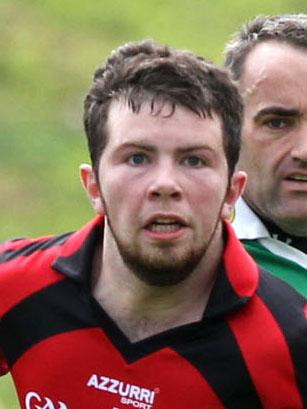 Calvin Bradley gives us an insight into the Red Hughs dressing room.