In a timely reminder of the importance of Britain to Ireland, IRISH TV will air a poignant and telling documentary around the story of emigration from Ireland to Britain when The Emigrant's Corner airs tonight.
The one-hour documentary presented by popular presenter Frank Galligan documents the bittersweet triumphs and tragedies of successive generations from a small community ravaged by emigration in North West Donegal as locals travel between Ireland and the United Kingdom in order to make a living and send money home.
Connections long-established between Scotland and Ireland are explored in the documentary through interviews with families of brothers and friends who travelled over the decades to build the underground tunnels throughout Britain long before health and safety regulations were introduced.
With thousands of Irish people emigrating every year the documentary also notes the great longing many have to return home, with statistics showing that over a quarter of all Irish families have experienced emigration
Neil Mulholland who worked in the tunnels tells of following his brothers to Scotland when he was just 17. His two brothers have since died, one at the age of 45 of degenerative lung disease.
"They had no protective gear, there was no ventilation or warnings about the dangers of the work or asbestos used in construction. The tunnels were full of dust. When you set off an explosion you could barely see the man beside you after", Neil recalls sadly.
Ireland football star Packie Bonner, who describes Glasgow as the capital of Donegal and who hails from The Rosses, Dungloe, also recalls the emotional fallout from emigration.
"When I was getting to the very top of football and World Cups, Donegal still had that draw for me and I wanted to come back. Without it I think there would be something missing from my career and life, it helped me perform at that level.
"I still reminisce about and miss home – there was no better environment to be brought up in as a young man, you appreciate it when you go away.
"At 18 when I moved to Glasgow I desperately missed the freedom to walk the beaches and go out when I wanted, you were confined in the tenement flats. I think that is what people long for when they have been away, especially for a long time."
Happy moments are also recalled in the documentary with the annual return of the exiles at Christmas featuring celebrations both at the airport and the local pub. Landing at Carrickfinn Airport Christine and Charlie Beatty return home from Australia after winning the competition prize with Christine telling how delighted she and her family are to be home and how grateful they are to have won the competition run by The Gweedore Bar in Falcarragh to bring one family home every year
"To be home for Christmas is the most special thing", says Christine, who works as a nurse in A&E in one of Perth's busiest hospitals.
Tony McFadden of the Donegal Association who went from working in the tunnels to becoming one of the most successful Irish business men in Britain providing a home-from-home for Irish emigrants over the years, also describes the pull of home as still very strong.
"We built the Argyll Bridge and once that was complete we worked one after the other on the tunnels across the UK. It was hard work but everyone enjoyed it. I would meet the odd Mayo man doing the same thing and Mayo and Donegal had very close connections, with a lot marrying between the counties. As a rule they got on very well when working in the tunnels."
Travelling the journey of the emigrant, The Emigrant's Corner is not to be missed, on IRISH TV  tonight at 9.30pm.
Posted: 9:28 am July 12, 2016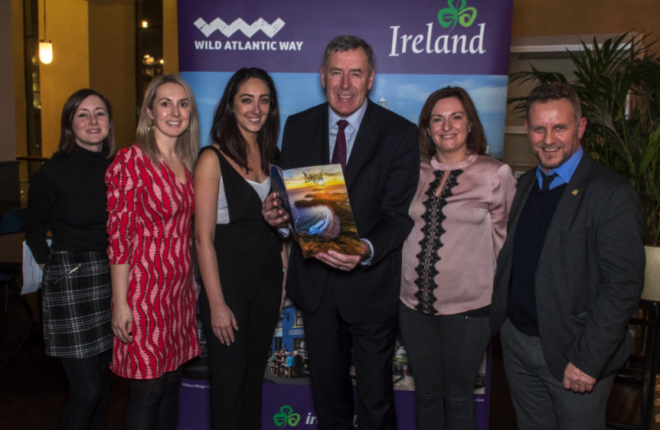 FORMER Republic of Ireland goalkeeper and Burtonport native Packie Bonner has teamed up with Tourism Ireland to promote Donegal...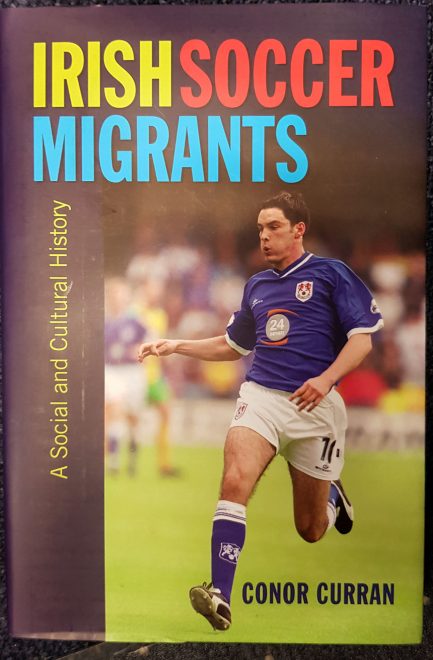 The book looks at the experiences and achievement levels of Irish-born football migrants to Britain and further afield.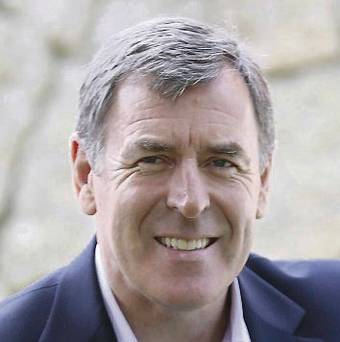 They will be presented with the Tip O'Neill Irish Diaspora Award at a special ceremony on Friday, October 20....