THE RECENT visit of Prince Charles and his wife Camilla to Donegal cost at least €11,638 according to records obtained by The Donegal News.
The vast majority of that figure (€11,214) went on car hire to transport the Duke and Duchess of Cornwall between official engagements in Donegal Town, Letterkenny and Glenveagh on Wednesday, May 25.
The records, obtained from the Department of Foreign Affairs under the Freedom of Information Act, show the following breakdown of costs: Transport (€11,214), Printing (€424).
Other major costs – staff overtime, subsistence allowances, accommodation and official photography – have not been calculated and finalised by the department yet.
In a statement, the Department of Foreign Affairs said the business for Prince Charles' visit was "allocated on the basis of the most economically advantageous proposal for each assignment and costs savings continue to be sought where possible."
They also noted that the trip "served to increase the international profile of Donegal and the North West as a whole in terms of trade and tourism, while showcasing 21st century cross-border and British-Irish co-operation in the fields of education, science, business and environmental conservation. Particularly welcome was the emphasis on partnerships between counties Donegal and Derry, with representatives of the Derry and Strabane Council present at the civic reception."
During their one-day trip, Charles and Camilla visited several sites in Donegal Town and Letterkenny as well as Glenveagh National Park.
"Details of costs charged to the Department of Foreign Affairs and Trade in relation to this visit are being finalised. These costs will cover such items as transport, official photography and the expenses associated with the presence in Donegal of officials of the Department (accommodation, overtime and subsistence)," the Department said.
"Additional charges may arise and further details will be released to you at a later date once all costs have been finalised," the FOI letter added.
The cost of hosting the Royal Family in Donegal apparently pales in comparison to what it costs British taxpayers to send them around the world.
Royal accounts show fifty-seven trips by the royals and their staff cost more than £10,000 each in 2015/16.
More than £500,000 was spent on helicopter flights, with 221 journeys coming to £569,483. The Windsors' total official travel costs were £4 million – £1.1 million less than the previous 12 months.
The most expensive trip – at nearly £100,000 – was by Charles and the Duchess of Cornwall when they flew by charter plane for an official visit to Croatia, Serbia, Montenegro and Kosovo. The flights cost £94,409.
Charles also took a charter flight costing £74,500 from Luton to Aberdeen, then to Istanbul and Canakkale in Turkey before returning to Aberdeen and Northolt, for the Gallipoli campaign centenary.
The Queen's travel costs for a trip to Malta cost more than £64,000, while travel for her state visit to Germany came to more than £40,000.
Posted: 8:31 am July 8, 2016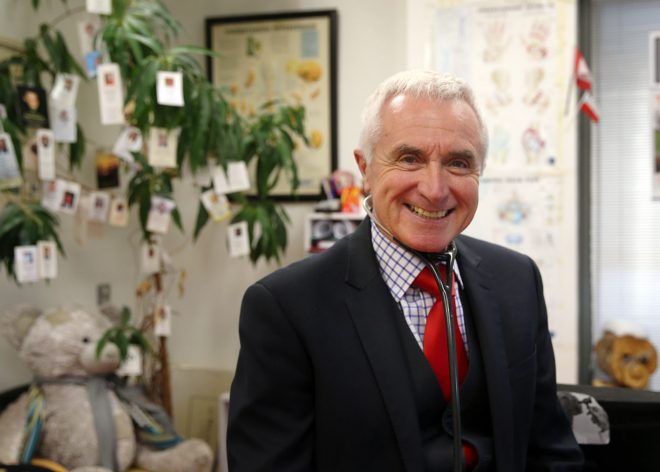 Letterkenny based GP Dr James McDaid said that an 'awful' lot of people across Donegal were using benzodiazepines.