by Louise Doyle
l.doyle@donegalnews.com
A LETTERKENNY-based cousin of Mary Boyle has said he doesn't believe the family will find her alive, but has vowed to continue the fight for justice until her remains are found.
Joe Craig was speaking this week as the 'Justice4MaryBoyle' campaign gained significant momentum.
Mary Boyle, who is Ireland's longest missing person, was just six-years-old when she disappeared from her grandparent's home in Cashelard in March 1977, almost 40 years ago.
Following a peaceful rally in Ballyshannon, attended by hundreds, a further major demonstration is to take place in Dublin on Saturday, where huge crowds are expected to gather at the GPO on O'Connell Street in the Capital before marching to Fianna Fail's Headquarters.
Speaking to the Donegal News, Mr Craig, who is originally from Glasgow, said although  he wasn't born until two years after Mary's disappearance, said he remembers how she was always spoken of by his mother, who is a sister of Mary's late father, Charlie.
"I remember my mum showing me a photograph of Mary and Ann when they were flower girls for a relation's wedding and it has always stuck in my mind. My mum would bring out the photograph and show it to me every now and then and she would be crying saying, 'that's my niece'. Mary was always spoken about in our family, and still is. She has never been forgotten about.
"I grew up believing that Mary's disappearance had something to do with travelers or Robert Black because that was what was being portrayed, but I don't believe that now."
Continuing, the father-of-one said last weekend's march in Ballyshannon was a "huge success", which, he believes, will further put pressure on the relevant authorities to act, particularly also in the wake of the documentary into the case by investigative journalist, Gemma O'Doherty.
"The march was a great success, and very dignified. I think we got the message out there. It showed that people are no longer prepared to sit back and not seek justice for Mary. She is Ireland's longest missing person, and 40 years is long enough to have no answers.
"I think the documentary and the march has increased pressure, to be honest. The documentary got people talking again, even the trailer got people talking, and anything that can keep this on the agenda is to be welcomed."
However, he believes an independent intervention is needed going forward.
"I would like to see the PSNI get involved in this case. I think the gardai are trying their best but there has been so much that has happened down the years that I really think as many other bodies that can be involved the better, because the case needs it. There has been too much corruption and cover up.
"I am 100 percent behind my cousin Ann in her quest for the truth. I have a 12-year-old son myself and something like this is every parent's worse nightmare. We, the family, deserve answers now.
"I think we won't find Mary alive, sadly, but I think if there is co-operation on all levels, then we will find her remains and bring her home.
"This will be the main focus of my life, until it is resolved," said Mr Craig.
Posted: 11:31 am July 25, 2016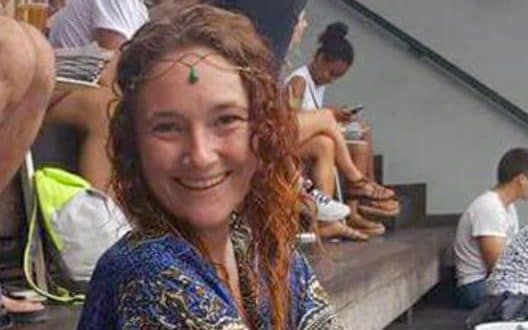 "The fight for justice for my vibrant cousin will be a long and arduous one," - Raymond Bryden.