FINN Valley AC's Arlene Crossan will travel with Team Ireland to Tbilisi today (Sunday) to compete in the European Youth Championships.
The Letterkenny athlete has only taken up the 400 metres hurdles this year by chance, but she has had no problem adjusting to her new discipline.
Crossan has been in fine form recently and she will head for the Georgian capital on Sunday with confidence.
"I started off doing sprints, and then I moved on to the 800 metres," the 17-year-old explained.
"I was also doing the long jump and that was going really well for me last year and I wasn't really that worried about anything else.
"Then I got a back injury and had to stop competing in that completely. I said to my coach that I wouldn't mind having a try at the 400 metre hurdles and things have gone well. I'm really enjoying it.
"Last week I won the 400 hurdles Junior title in Tullamore and the week before that, I came second in my first every Senior Championships in Santry, so things are going well."
When Crossan and her coach Shauna Carlin sat down at the start of year to map out her season, the European Youth Championships in Tbilisi was their primary target.
Crossan was careful about the races she ran in and quickly went about securing the qualification time required.
"Ireland sets its own standard for qualification and that was 62 seconds.
"This year, myself and my coach Shauna decided that I wouldn't do all the events, but we would pick and choose the races.
"I managed to run 60.5, 60.8, 60.7, 60.9, and a 61 flat so I knew if I stayed injury free I would qualify."
Crossan's best run of the year came at the Ifam Flanders Cup in Oordegem, Belgium when she secured a new PB.
That qualified her for both the European and the World Youth Championships, but with both games taking place so close to one another, she opted to just choose one to give herself the best chance of performing to her potential.
"I went to the International Meet in Belgium and I got both the time for the Europeans in Tbilisi and the Worlds in Poland.
"Unfortunately, if you were to do both, you would only get one day in between them and I decided that I wouldn't be giving myself a fair chance at the Worlds if I went.
"I decided to just concentrate on one major competition and hopefully that decision will pay off."
Crossan is still relatively inexperienced at hurdling, but that doesn't mean she can't compete with the continent's best.
She believes that she can make an impression in Tbilisi, and if things go well, she feels that she can make the final, and who knows what might lie in store after that.
"I go out there on Sunday and then I have my heat on Friday. The semi-final is on Saturday with the final on Sunday.
"I know myself that I can get out of my heat and into the semi-final.
"I feel that I can run better too. I haven't ran as fast I can yet this year, and if I can do that, I believe I can make the final, and push for a medal."
Crossan says it wasn't easy to balance her studies with her athletics this year, and she acknowledges that it will be even tougher next year when she is doing her Leaving Cert at the Loreto Convent in Letterkenny.
She takes her athletics very seriously and in April, her coach Shauna Carlin organised a warm weather training camp in Portugal, which Arlene feels was worth a couple of weeks of training.
She trains up in the Finn Valley Centre three days a week, and follows a Strength and Conditioning programme, which she does at Adam Speer's gym.
The Finn Valley club will be very well represented in Tbilisi and Crossan says it's great to have so many people from home going.
"I was out in Tbilisi at the European Youths Olympic Festival last year, and that gave me good experience, so I know what to expect next week.
"Janine Boyle from Ballybofey is also going for the 200 metres, and Sommer Lecky has also qualified.
"Aaron McGlynn made it as well, but unfortunately he had to pull out last week.
"Neil Martin is a team manager, so he will be keeping a close eye on us too.
"It's great to have so many people from home going and we will all try to help each other out there."
Posted: 12:00 pm July 10, 2016
Athletes Castlederg's Sommer Lecky and hammer thrower Dempsey McGuigan - Finn Valley AC - and Raphoe's Rachael Darragh, badminton,...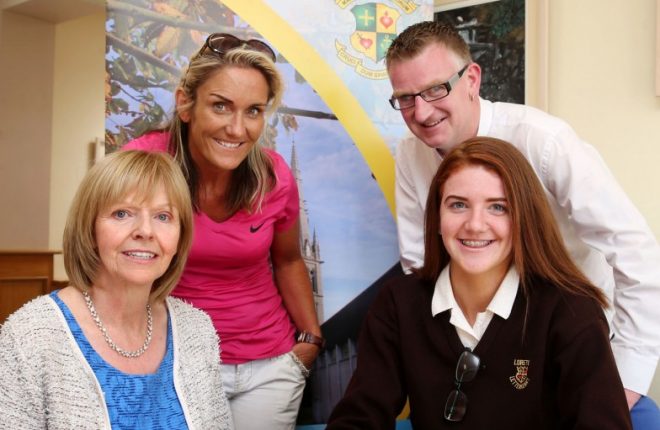 THE end of school brings around a host of opportunities and possibilities for young people. Some will go straight...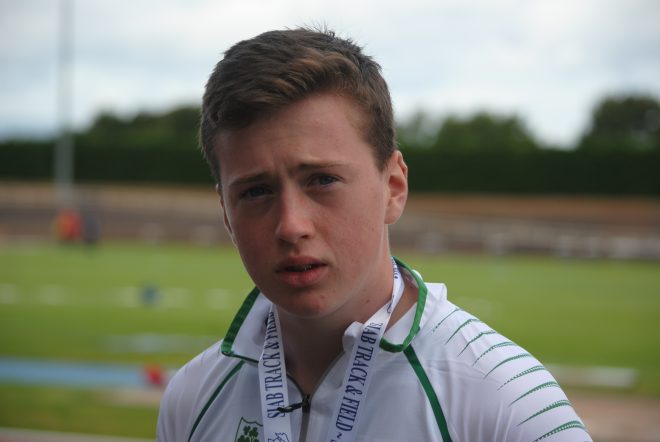 Brendan O'Donnell competes for Ireland in the Hammer Throw at the inaugural European Youth Athletics Championships