LAST week, a patient who was recently treated at Letterkenny University Hospital (LUH) contacted the Donegal News to praise staff there.  
Today, we bring more good news from the hospital. Ms Jean Wylie from Letterkenny suffered with terrible pain after a hip replacement three years ago.
She could barely walk 100 yards with the help of a walking aid and attended several medical professionals across the country, undergoing numerous tests and scans.
She lost the hope of finding a cure until she met Consultant Orthopaedic Surgeon, Mr Tony Shaju, at LUH.
"Mr Shaju got to the root of my problem straight away. I was so impressed that he actually took the time to talk to me and more importantly listen to me, as I was beginning to think I was paranoid," she explained.
"He took a detailed history, thorough medical examination and diagnosed the problem. He successfully operated and removed the bony growth from the hip joint. Now, I am finally pain free after three years and no longer need the assistance of a walking aid. I am so very grateful to Mr Shaju and Letterkenny University Hospital."
For full report, see this Friday's Donegal News.
Posted: 4:36 pm June 29, 2016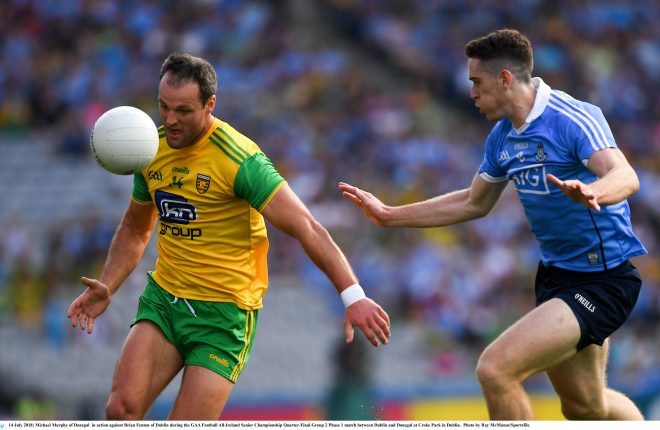 Dublin too strong in Croker.