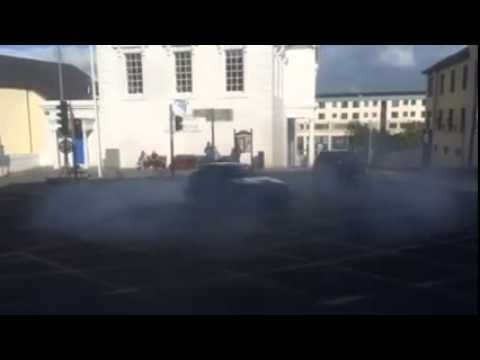 DISTRICT Judge Paul Kelly has strongly condemned the actions of those arrested for criminal behaviour over the Rally weekend.
Speaking at Letterkenny District Court on Monday, the Judge said the numbers of offenders appearing before him is increasing on an annual basis and likened Letterkenny to "Dodge City in the bad old days".
He warned that he would have to change his approach to dealing with such offenders and stated this was the sixth year he had sat on the bench to deal with those who committed motoring and public order offences during the Donegal International Rally.
Over the course of the weekend, gardai made a total of 58 arrests. Many of those arrested have been bailed and will be dealt with at a special court sitting on July 4 at Letterkenny District Court.
Speaking this week, Judge Kelly stated: "Each year it seems to me it is getting worse and more numerous and it seems the approach I am taking is not working and I will have to change that approach.
"People are coming to Donegal and to Letterkenny and driving round in the manner that had been described by Garda O'Dowd and they think they can get away with it and it's great fun."
He stated that gardai are "being put to enormous inconvenience and are getting dog's abuse" and concluded: "The atmosphere is turning into something akin of Dodge City in the bad told days and it has to stop".
Posted: 3:25 pm June 20, 2016