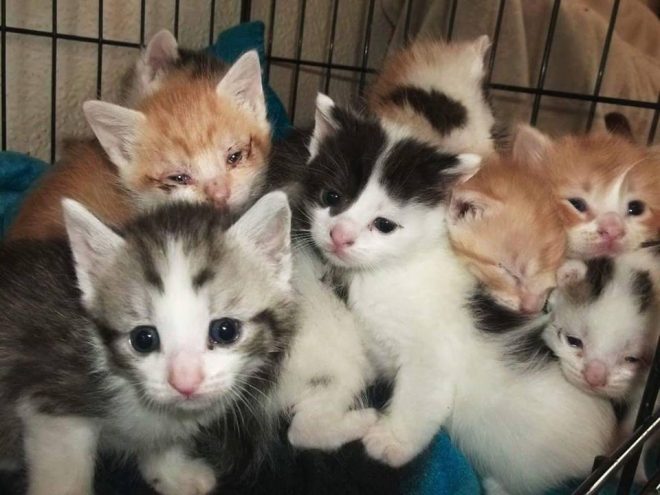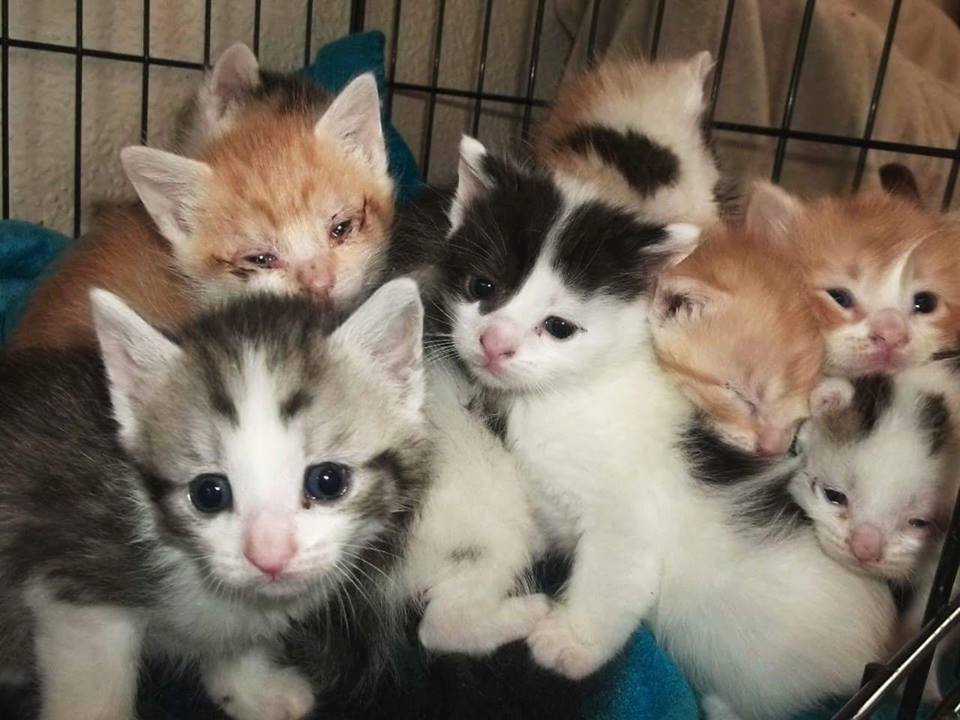 GARDAI in Killybegs have identified and questioned a man who dumped a box containing 17 tiny kittens outside a local butcher's shop last month.
The man, who cannot be named at his stage, abandoned the kittens outside at around 5am on the morning of Wednesday, May 18.
Gardai confirmed they interviewed the man this week and he admitted to abandoning the kittens and agreed to fully co-operate with their investigation. A file is being prepared for the Director of Public Prosecutions (DPP).
ISPCA Inspector, Mr Kevin McGinley, has since removed eight adult cats from the man's property and taken them into care
The kittens, aged between two and four weeks old, were found by the local postwoman during her morning delivery round, several hours after they had been left out in the rain.
Donegal rescue charity, Animals In Need, took in the kittens – ten of whom were suffering from serious eye infections – and split them between foster homes so that they could be hand-reared and bottle-fed as they were all too young to leave their mothers.
Sadly, two of the smallest kittens, Dodger and Oreo, did not survive but the remaining 15 are doing well in their foster homes.
An Animals In Need spokesperson said, "We would like to say a huge thank you to Sergeant Tom Mitchell at Killybegs Gardai Station for his perseverance with this case."
"We would also once again like to thank the Post Office staff at Killybegs who not only initially rescued the kittens and brought them to us, but have since held a collection and also donated food for them, which is much appreciated."
Animals In Need would ask that anyone in a similar situation, where they are 'over-run' with kittens, to please contact their local rescue.  
Help is only a phone call away, for the rehoming of kittens or the neutering of cats over five months old.
"There is no reason for helpless kittens to be abandoned under any circumstances," the spokesperson added.  
The Donegal ISPCA is also offering discounted neutering for stray and feral cats, so please contact them directly for further details.
If you would like to help towards the abandoned kittens' care, please donate €2 by texting the word 'KITTEN' to 50300. Every cent goes directly to the rescued animals for their food, bedding, vet bills, worming treatment and vaccinations.
For further information on adoption, fostering, volunteering or donating, please contact the main helpline on 087 1356188. For cat/kitten enquiries please call 087 7644420.
Animals In Need Donegal is also on Facebook and has a website www.animalsinneeddonegal.com
Posted: 4:28 pm June 10, 2016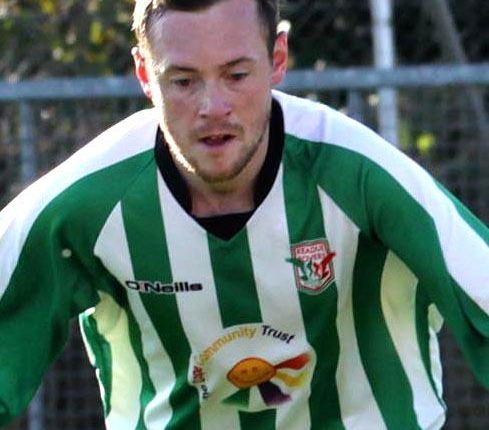 David Ward gives us an insight into the Keadue dressing room.