DONEGAL manager Rory Gallagher says that last year's Ulster Final defeat to Monaghan will not be a factor as the sides prepare to go to battle again in Saturday's Ulster Championship semi-final in Kingspan Breffni Park.
Gallagher's men could have tasted provincial success last year, but poor shooting let them down, and Monaghan prevailed in the final by a point.
Donegal have closed the door on 2015, and Gallagher believes this weekend's match is a defining game for both teams.
"It is not a factor. We can't turn the clock back ever. You have to take it on the chin. It wasn't nice, it wasn't a nice feeling. Monaghan were the better team, they got over the line. They didn't miss the chances, we did.
"There is no doubt that it (Saturday's match) is a big game in both teams' progression. In the rivalry, they have two wins to our one so from that point of view they have had the better of it, and you can slot a couple of league victories that they have had into that as well. Either way, it is a huge game for both teams."
FOR EXTENSIVE COVERAGE OF THE BIG MATCH, DON'T MISS TOMORROW'S DONEGAL NEWS
Posted: 1:59 pm June 23, 2016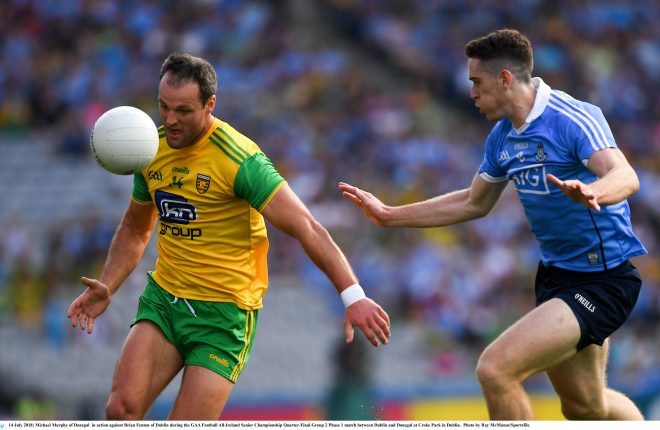 Dublin too strong in Croker.