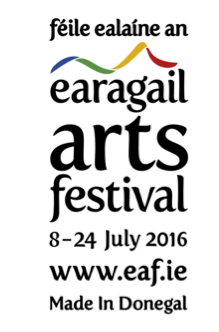 Come and experience an undiscovered world of unique music, culture and spectacular scenery on the northern most route of the Wild Atlantic Way. Immerse yourself in a festival of music, theatre, visual arts, literature, and family friendly events.
With over 100 events happening between 8th-24th July, there's something for everyone in the Earagail Arts Festival programme. In the first weekend EAF have partnered with the Swell Festival to curate The Mountain Stage with a programme of elelctronica, Americana, bi-lingual spoken word, and contemporary Scots/Irish Gaelic events.
After that, they have a host of visual arts such as Turner Prize nominee Willie Doherty & award-winning theatre from Prime Cut Productions, all this and more before the International Donegal Folk & Roots Weekend happens on 15th -17th July.
You're spoilt for choice in the lead up to the closing weekend in Malin, everything from a stunning tribute to dramatist Brian Friel to UNIFIED The Musical. To finish off the festival The Wild Atlantic Weekend promises to be a must see attraction; there's a land sailing Percussion Boat, guided cultural walks, circus acts, and music to suit all tastes including: a cross genre musical collaboration In The Shadows of Steam featuring Hannah Peel, Erland Cooper (The Magnetic North), Tommy Mc Laughlin (Villagers/SOAK) and Michael Keeney playing 23rd July in McGrory's of Culdaff, and the Hendrix of the Sahara, Vieux Farka Touré playing McGrory's on 24th July!
For more information please visit: www.eaf.ie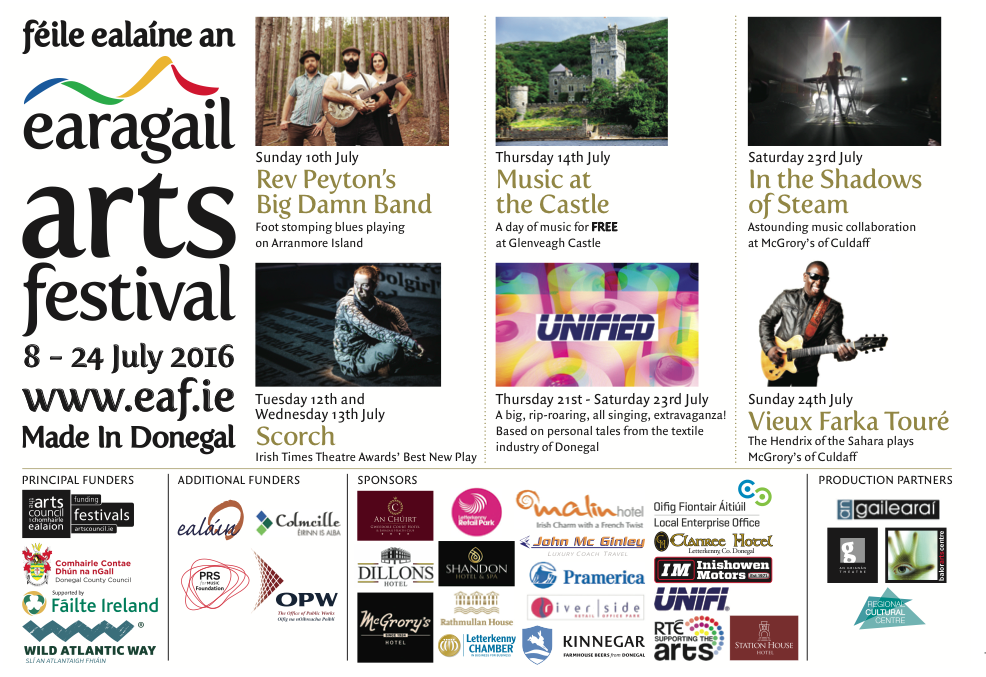 SPONSORED CONTENT BY: EARAGAIL ARTS FESTIVAL
Posted: 8:30 pm June 20, 2016